The Old Friday Mosque, also known as Hukuru Miskiy, is the oldest surviving mosque which is still in use today, located on the Kaafu Atoll, in the capital city of the Republic of Maldives, Malé. Built in 1658 during the reign of Sultan Ibrahim Iskandhar I, it was built on the place where previously in 1153 the first Muslim Sultan of the Maldives, Sultan Mohamed Bin Abdullah, built one. Due to the lack of written records, there is no proof to state how the mosque looked, nor from what it was built.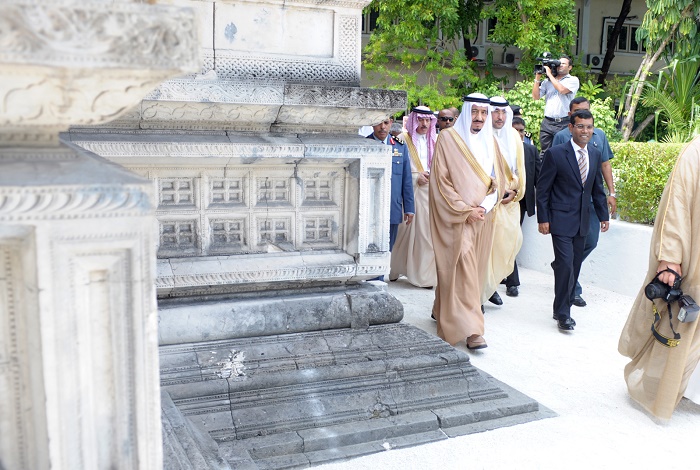 The Old Friday Mosque is built primarily of high quality coral stone walls, with a thatched roof, in a hypostle layout with the two prayer halls with "Dhaalas" or verandah like antechambers on three sides. There are three entrances with rising steps, and in addition to that, there is also a large Mihrab chamber and the Minbar is located in the corner of the Mihrab chamber. Soon after the Hajj trip of Ibrahim I in 1668, he ordered for a minaret and a gate at the southern end of the mosque to be built, where the minaret would be patterned on those at the entrance to Mecca in Saudi Arabia.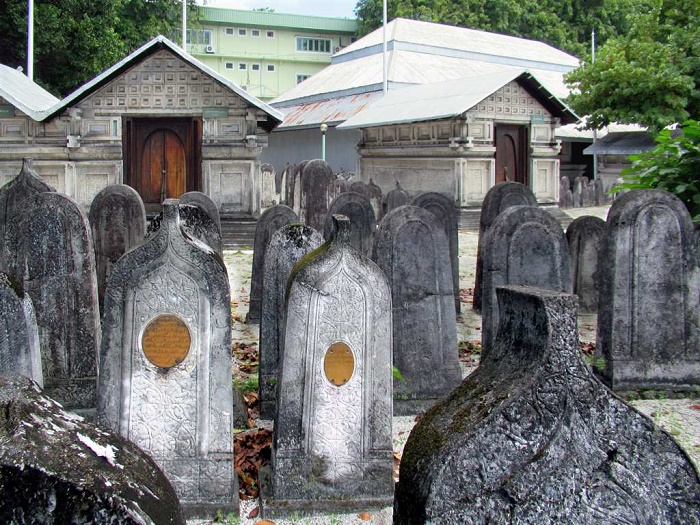 Facing to the west, the interesting religious structure had some reconstruction, where in 1904, the Sultan Muhammad Shamsuddeen III replaced the thatched roof with some not so pretty protective corrugated-iron sheet, which in 1963 was replaced with aluminum, so that it would be protected from the elements.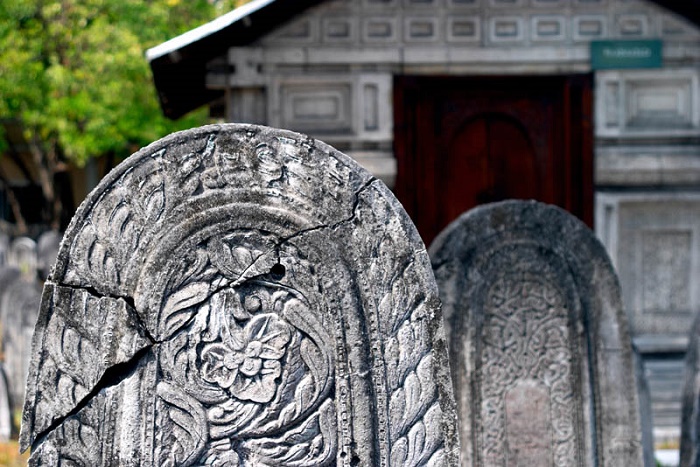 Nevertheless, there are intricate carvings with inscriptions in Quranic script, a lacquer calligraphy and decoration, which makes the mosque one of the highest quality works in the nation, where even UNESCO said that "the texture, construction and accompanying artistry of the mosque and its other structures represent the creative excellence and achievement of the Maldivian people".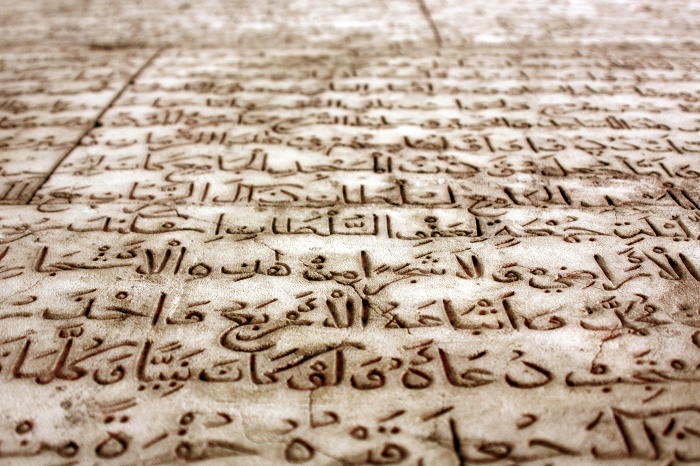 With a reported capacity of 10,700 worshipers, the mosque is still in use today, which makes it possible for those with suitable attire to enter and marvel the amazing work. The odd looking minaret that looks like a wedding cake, has a wide base similar to ship's funnel, and even though it appears like a new, it is really old.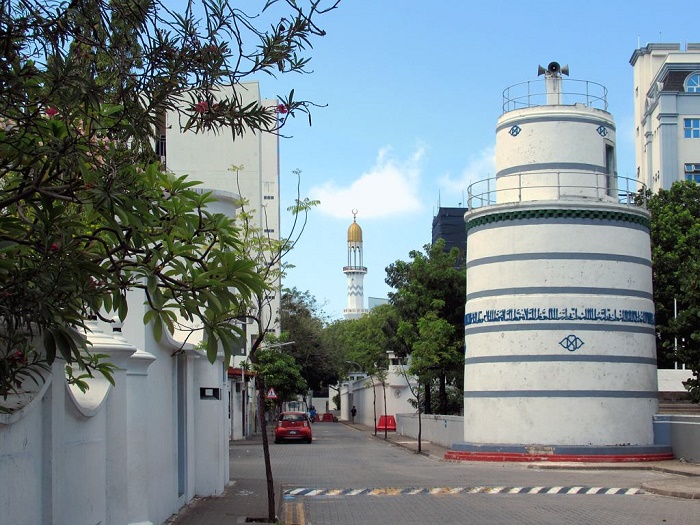 In addition, it is surrounded by a cemetery where many elaborately carved tombstones are located, as well as many coral stone mausoleums for the families. An intriguing historical piece of architecture that deserves more attention from those visiting this paradise in the Indian Ocean.