Fagatele Bay, nowadays part of what is officially known as the National Marine Sanctuary of American Samoa, is a very small but quite important marine sanctuary which is part of a different sanctuaries, where this one is located to the southern part of the largest and the main island of Tutuila, which forms the archipelago of the unincorporated territory of the United States in the South Pacific Ocean, the Territory of American Samoa.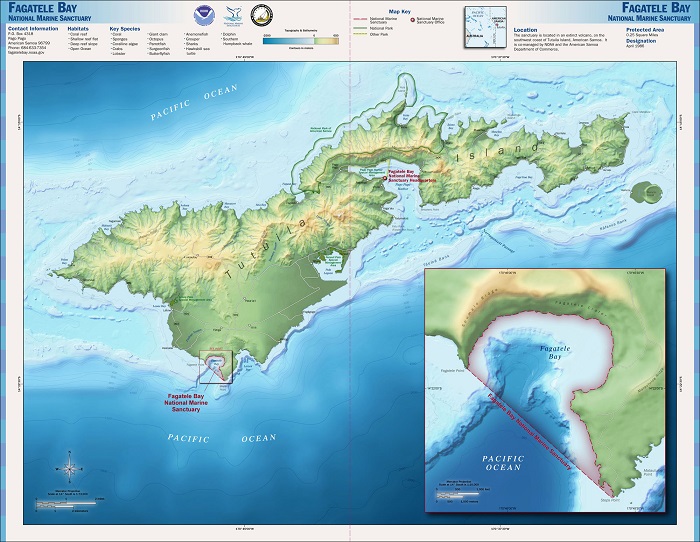 Comprised of a fringing coral reef ecosystem which is tucked away in an eroded volcanic crater, the Fagatele Bay is the smallest one of the seven marine sanctuaries of the small territory, yet it is the only true tropical reef which is considered to be the most remote as well.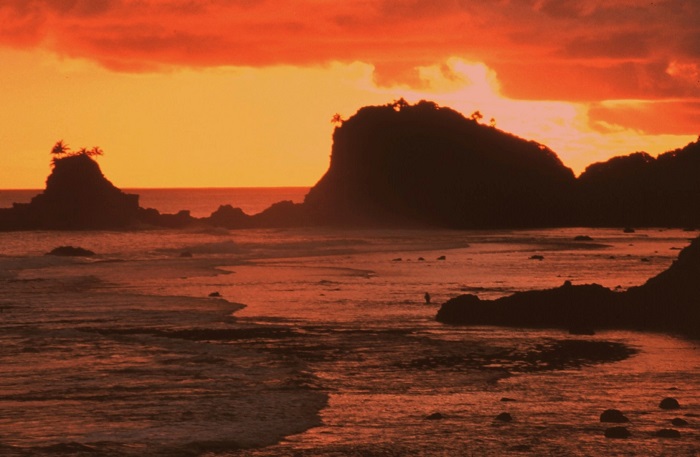 Covering an area of about 35,170 sq km (13,581 sq mi), the Fagatele Bay National Marine Sanctuary was established as such in 1986, and later in 2012 it was greatly expanded.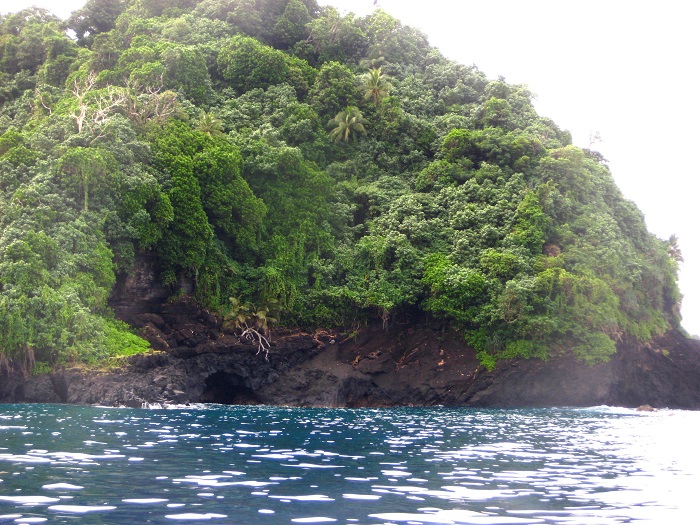 Still, even though it lacks in territory, it is thought to have the greatest diversity of marine life in the National Marine Sanctuary System, where scientists have counted at least 168 species of corals and 271 species of fish, in addition to the fauna which can be seen above the water.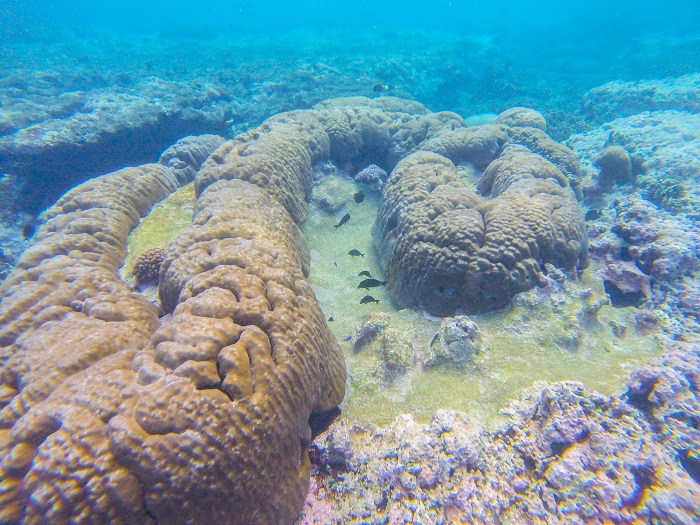 As a matter in fact, being a vibrant tropical reef that has very crystal clear waters that reach a visibility of about 30 meters (98 feet) below the water surface, the fauna that lives in the waters is very colorful, including parrot fish, damselfish and butterfly fish, in addition to the different other sea creatures like lobster, crabs, sharks, eagle rays, dolphins, green sea turtles and octopus.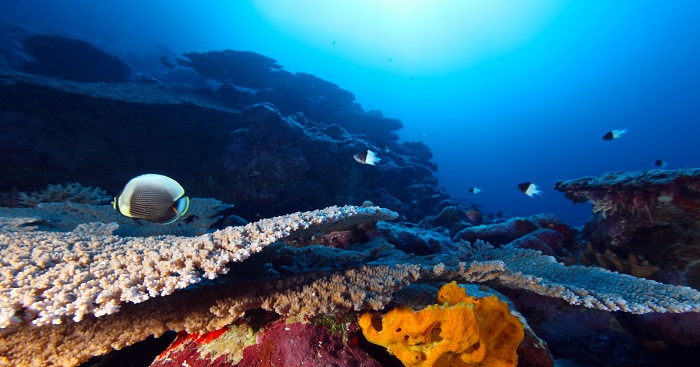 Seasonally, visitors to the US territory and especially this marine sanctuary can witness the southern humpback whales migration from Antarctica to the north from June to September, and enjoy in the astonishing sounds the males are producing.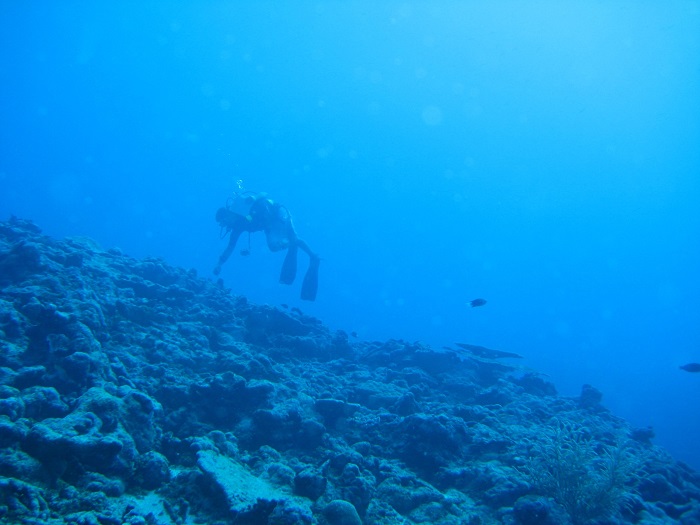 Nevertheless, the large underwater area is a large terrain with clusters of magnificently diverse coral types, staghorn thickets, large porites and fine grained acropora that are showing their true colors even with the ambient light which is very sufficient.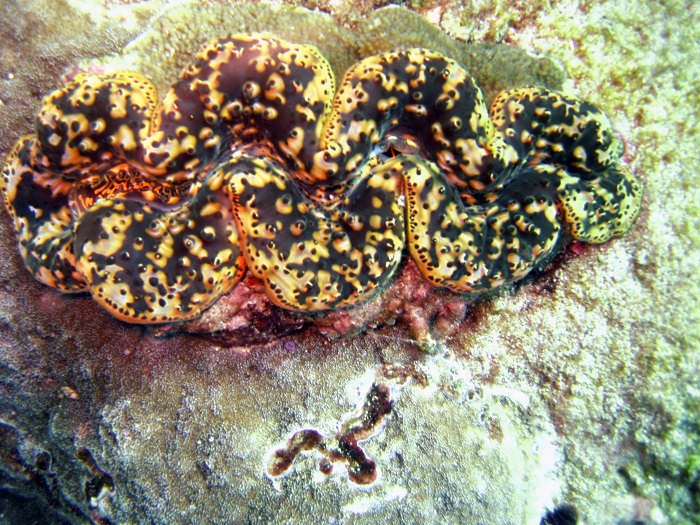 Easily accessed from the inland village of Futiga in the southern part of Tutuila Island, it should be mentioned that there is too the well preserved Fagatele Bay Site which is an archaeological site on the bay's shore that shows evidence of habitation from prehistoric to historic times.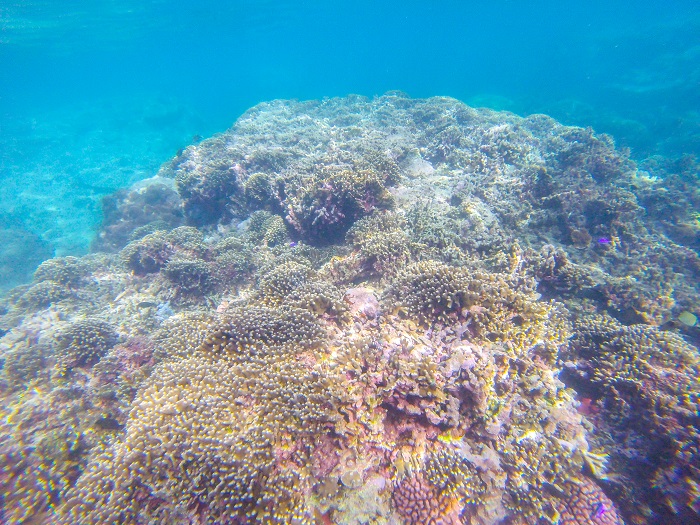 All in all, a popular place for scientists and even regular people to dive and explore the diverseness of the American Samoa, Fagatele Bay shall continue to be well protected by the National Oceanic and Atmospheric Administration, while allowing everyone to be able to take the opportunity to snap as many photos as possible and share it with the rest of the world.