The Conchi Natural Pool, sometimes referred to as the Aruba Natural Pool, is a secluded natural formation that is transformed into a pool which is located on the coast of the Arikok Natural Park in the eastern part of constituent country of the Kingdom of the Netherlands in the southern Caribbean Sea, Aruba.

This impressive formation with crystal clear waters lately has been very attractive for the visitors coming to the island due to the fact that it requires some driving and hiking in order to get to it. In front of the Conchi Pool, there is a long set of stairs which lead down to the shore and the pool itself.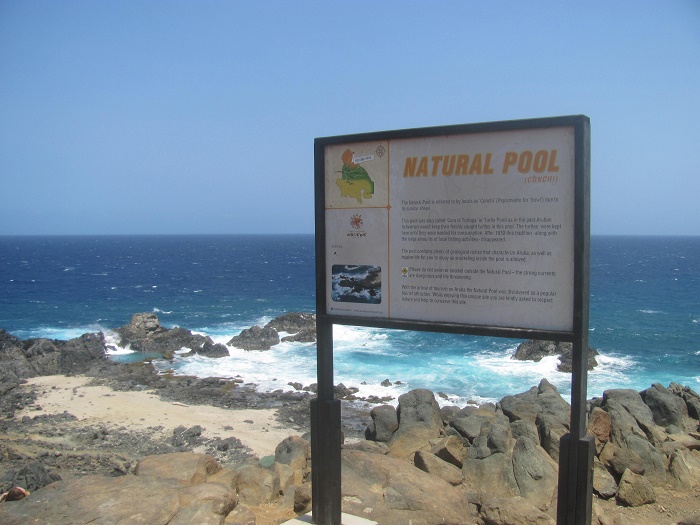 The pool is actually divided into two pools which are formed in the rock formation, where the smaller one is a bit shallower than the bigger one, and due to its size, it is big enough for simply few people at a time. Perfectly secluded and protected from the volcanic rocks, it is safe for everyone, including children to be in it.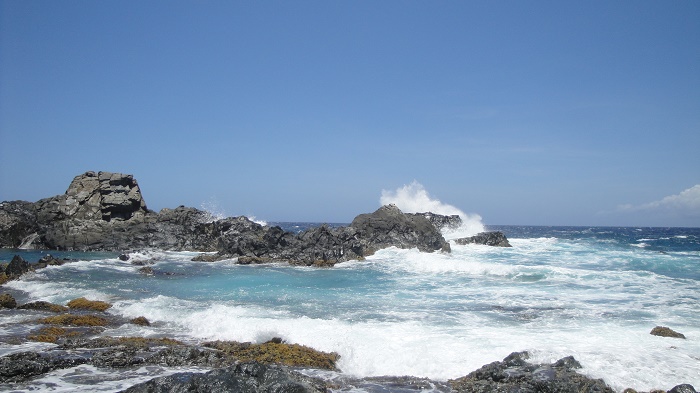 Nonetheless, the bigger one has small access to the open sea, where some waves can rush in, especially during stormy weather, but it is far better to swim and snorkel here.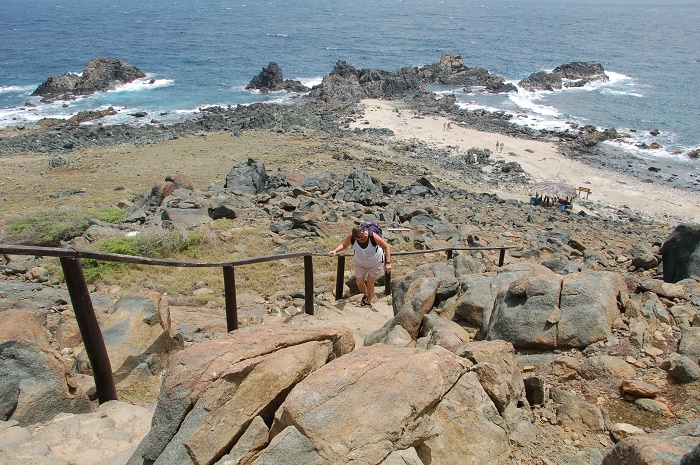 Being 6 meters (20 feet) long and 8 meters (25 feet) wide, the depth always vary with the tides, however, Conchi is always the perfect opportunity for cliff jumping even to those inexperienced swimmers who would like to try something new, although everyone should be cautious with the slippery rocks and never to swim outside the protected pool because the tides can be quite dangerous.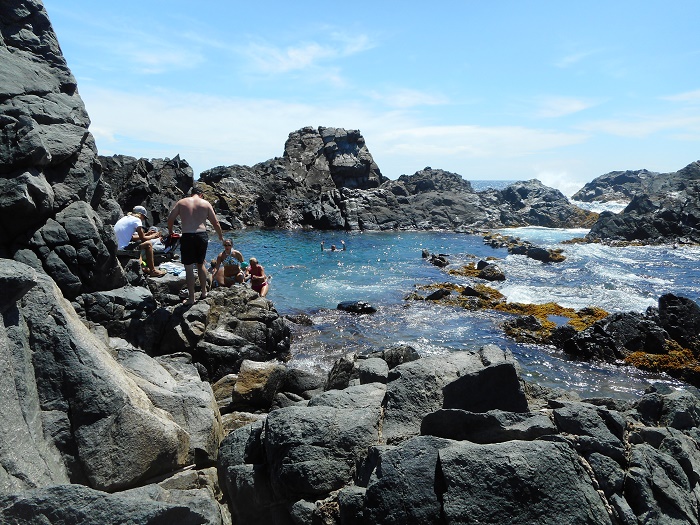 All in all, considered as a major attraction from the small island nation, Conchi Natural Pool is the perfect opportunity for visitors to experience at first the real rugged terrain of Aruba and after that to enjoy in the urban getaway paradise which will inspire them to go above and beyond in the exploration of the rest of the island.