The Boiling Lake is a flooded fumarole, which is filled with bubbling grayish-blue water that is usually enveloped in a cloud of vapor, located in the Morne Trois Pitons National Park on the island of the Commonwealth of Dominica.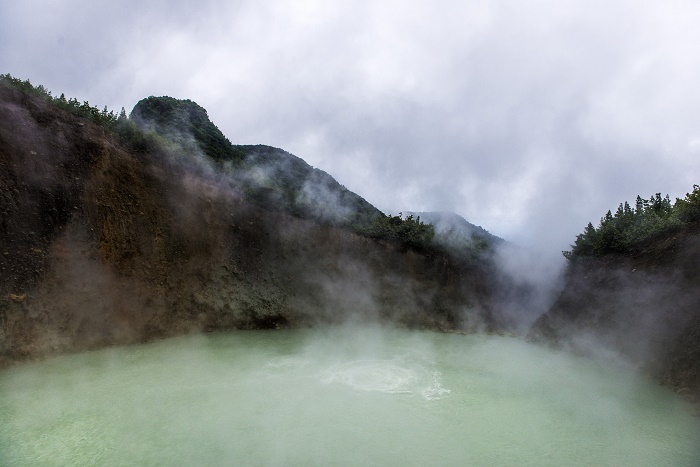 As the national park is under protection of UNESCO, as it is a World Heritage Site, this interesting lake too is part of that list. The main feature of the Boiling Lake is thanks to the vicinity of a volcano which emits steam and gases escaping from molten lava below.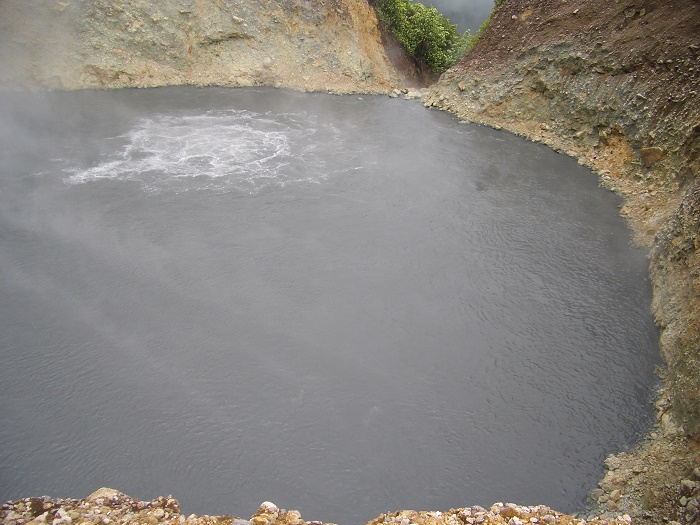 Approximately 60 meters (197 feet) in width and length, and around 59 meters (194 feet) deep, the first person to ever see this majestic site is Edmund Watt and Henry Alfred Alford Nicholls in 1870, who were working at that time on the island. Soon after, in 1875, the government botanist Henry Prestoe, together with Nicholls was commissioned to investigate this natural phenomenon.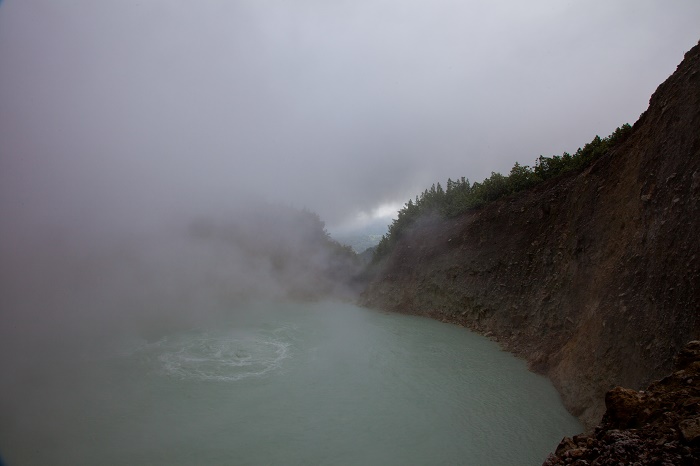 The water in the lake is fluctuating all the time, however, it always maintains some level which is regular. For instance, with an phreatic eruption lowered the lake level by some 10 meters (33 feet) between December 2004 and April 2005, nonetheless, the lake level rose again, refilling the lake in just one day.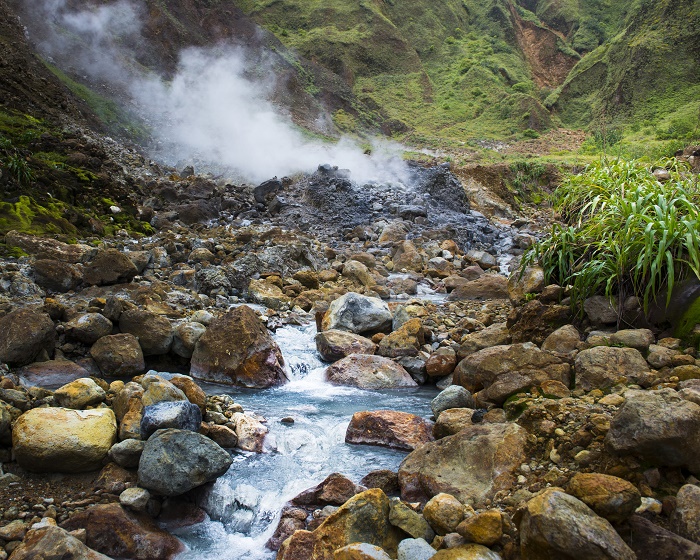 The temperature is different around the lake, where average temperature at the edges is around 82 degrees Celsius (180 degrees Fahrenheit), and in the center the lake is actively boiling is at its highest. Still, the fast draining and refilling implies that it is suspended above the local water table, which in other words is a continuous flux of steam or gas generated by an underlying magmatic intrusion that drives the water up into the lake.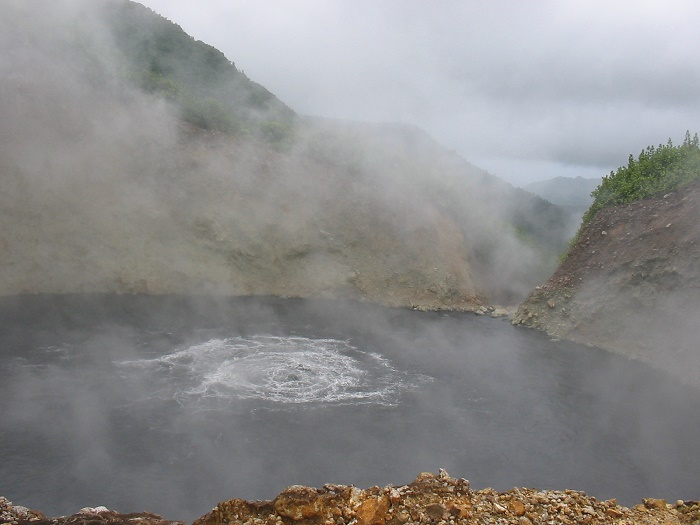 When there is a disturbance in the supply of gas, then it can cause the lake to drain through the porous connection that normally allows steam to rise and heat the lake.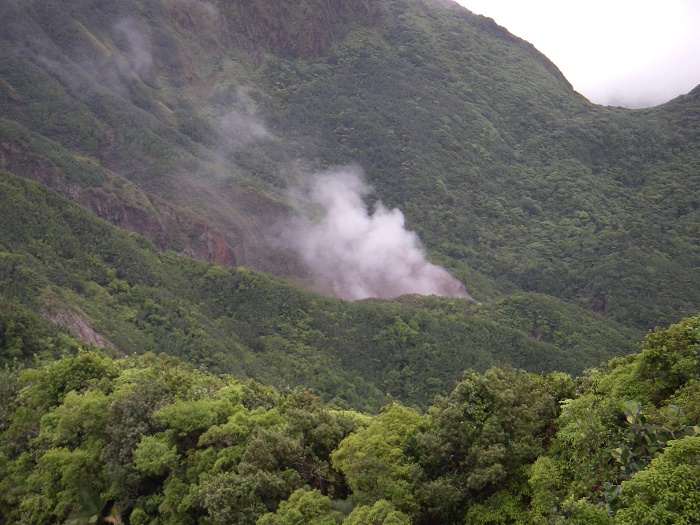 The Boiling Lake is definitely one of the most striking places on the island, with its cliff-top edges that rise some 30 meters (100 feet) above its shore, with the high rock walls that surround it and create the amazing basin which is fed most of the time by the yearly rainfall, as well as the other two small streams that drain into the area.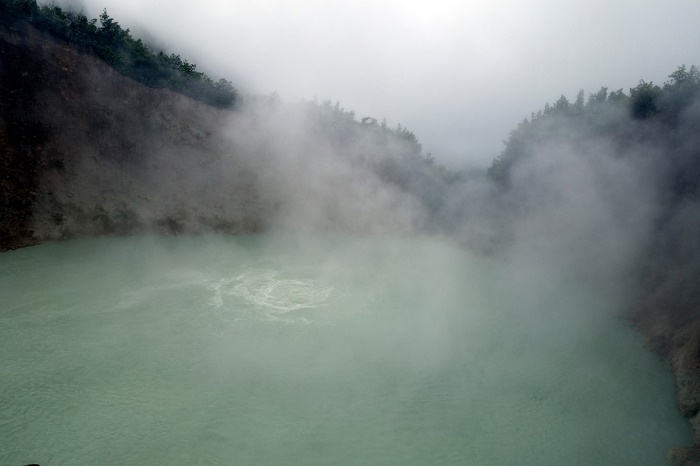 There is a trail that leads to the lake, however, one should be really cautious when hiking towards the lake, since once fallen off the wall, then the pot will consume and boil everything.