Wat Chedi Luang is a very old Buddhist temple that is located in the historic center and largest city in the Kingdom of Thailand, Chiang Mai. The construction of the temple began in 1391 by the King Saen Muang Ma with the purpose of holding the ashes of his father, Ku Na.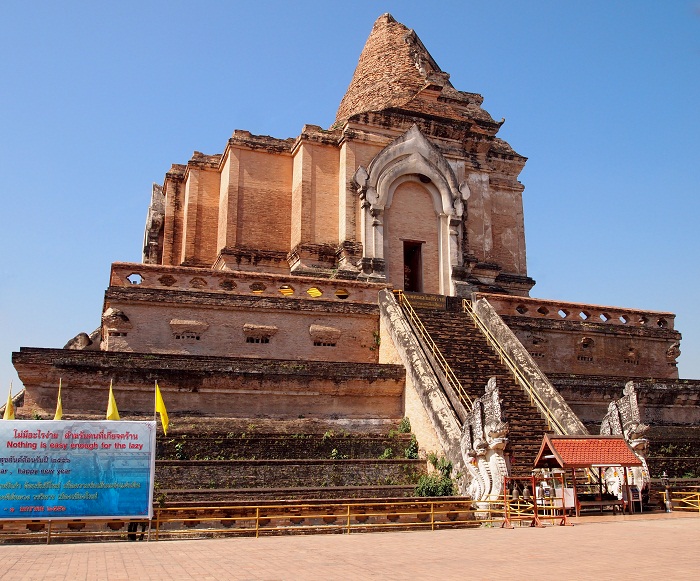 Throughout the years, the structure was expanded by the kings that were coming into power, finally finishing in 1475 during the reign of King Tilokaraj, where it was definitely the tallest structure in the city. Back then it was considered to be 82 meters (269 feet) high and the base had a diameter of about 54 meters (177 feet).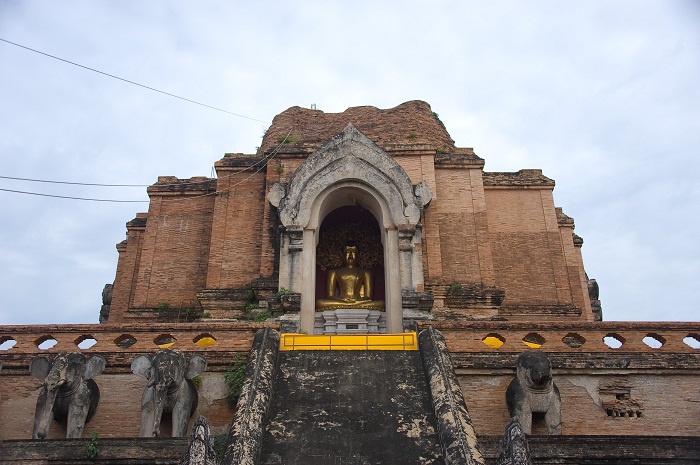 Perhaps one of the most important relics that were in the temple was the Emerald Buddha, which is considered to be the holiest religious object in Thailand, which nowadays is held in Wat Phra Kaew, in the capital Bangkok.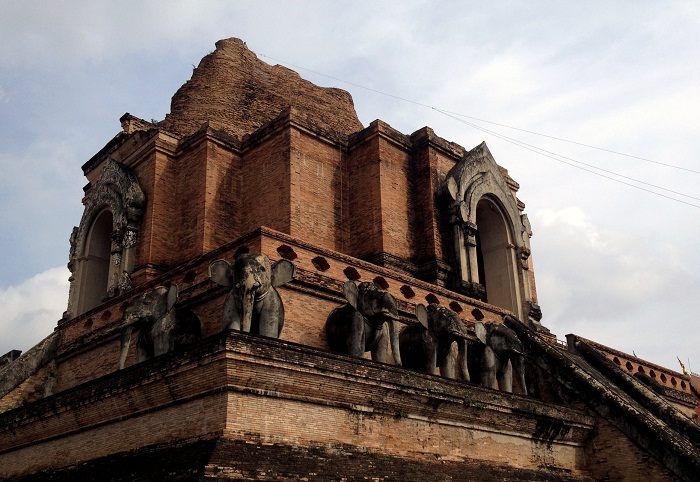 There are no clear sources as to why the largest structure in ancient Chiang Mai was destroyed, where some are saying that it was an earthquake, while others are claiming that it was destroyed by cannon fire during the recapture of Chiang Mai from the Burmese in 1775. Furthermore, on the temple grounds can be found the city pillar (Lak Mueang) of Chiang Mai, named Sao Inthakin, which was moved to this location in 1800 by King Chao Kawila.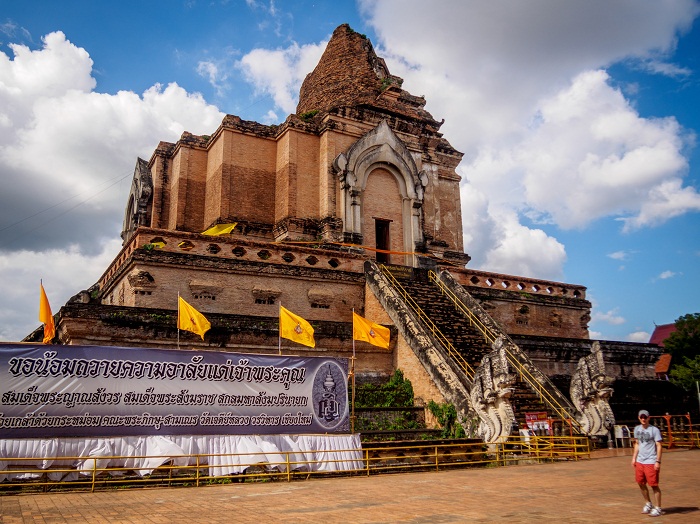 There is also a statue of Buddha near the entrance to the temple which is named Phra Chao Attarot, or as the English translation would be Eighteen-cubit Buddha, and in addition to this, another statue of reclining Buddha stands on the other side of the ground, in another pavilion.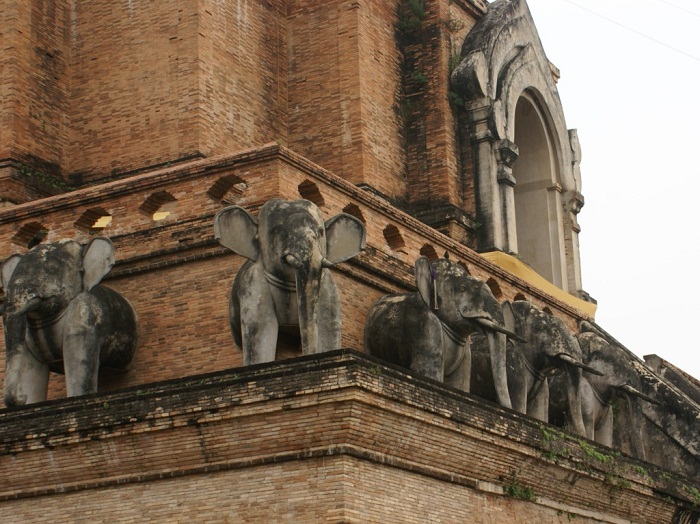 There are monk chats every day, and the tourists visiting this holy ground are invited to speak with monks and ask them anything about Buddhism or Thailand. With the modernization of the country, Wat Chedi Luang needed badly a restoration with hope that the deterioration would stop, and in 1990s with the help of UNESCO and the Japanese government, the monument was stabilized and further degradation was prevented.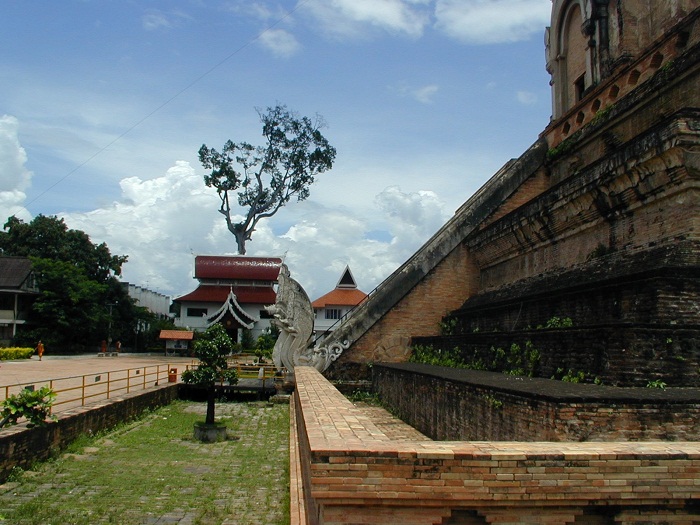 Clearly visible work has been carried out on the four naga stairways in each of the cardinal directions, whereas the base of the stupa has five elephant sculptures on the southern face, among which four are reproductions, but the elephant on the far right is the original brick and stucco.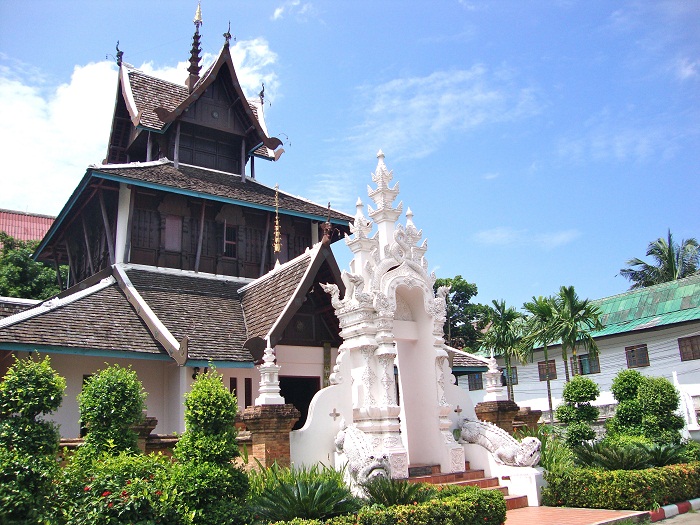 Since the restoration workers could not agree to how exactly the finishing spire looked like, the restoration work stopped completely, and what we see today is the impressive work of all those who took care that this Buddhist temple would continue to be a significant spiritual place for tourists and locals who are looking for something historic and heavenly.