Tashichho Dzong is a Buddhist monastery and fortress on the northern edge of the city of Thimpu, which serves as the summer capital of the Asian Kingdom of Bhutan.

Known as "fortress of the glorious religion", or popularly known as Thimphu Dzong, is an impressive structure that houses the Bhutanese government and stand on the right side of the Wangchu River. The Dzong originated with the building of Dho-Ngon (Blue Stone) Dzong on a hill above Thimphu River where Dechenphodrang stands by Lama Gyalwa Lhanangpa.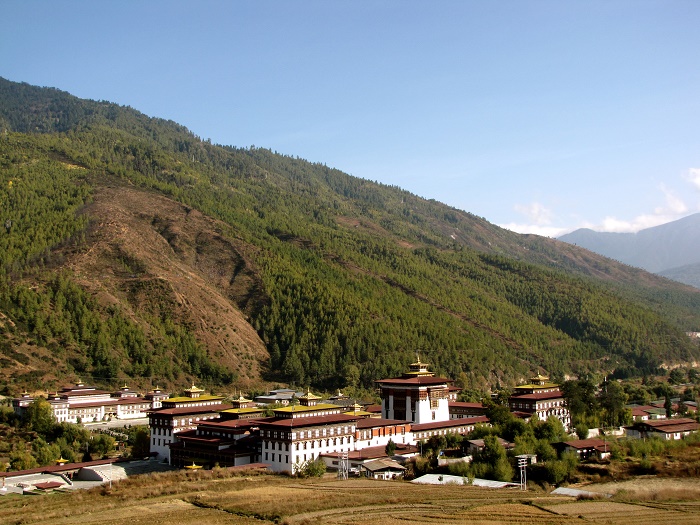 On the 17th century, the followers of Lama Gyalwa Lhanangpa were completely crushed by Zhabdrung Ngawang Namgyal and the Dho Ngon Dzong fell into the hands of Zhbdrung. Zhabdrung rebuilt the fortress in 1641 and renamed it Tashichho Dzong (Fortress of the auspicious religion).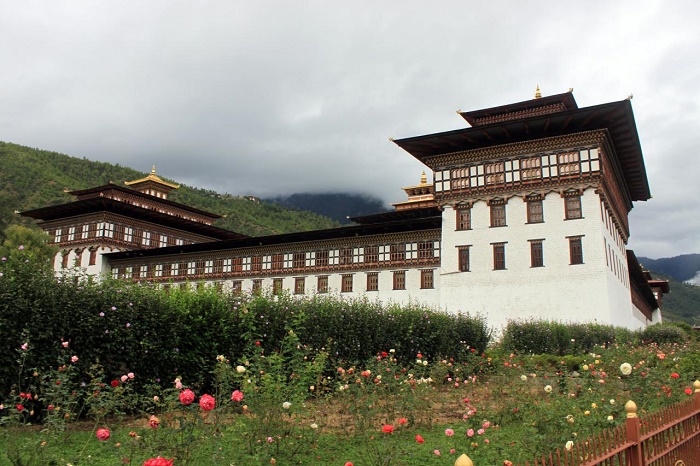 In 1694, it was enlarged, however, in 1698 caught fire and it had to be restored. Same thing happened also under the reign of the 16th Desi, Sonam Lhendup, and 13th Je Khenpo, Yonten Thaye, and after this fire, the Dzong was relocated to the present location.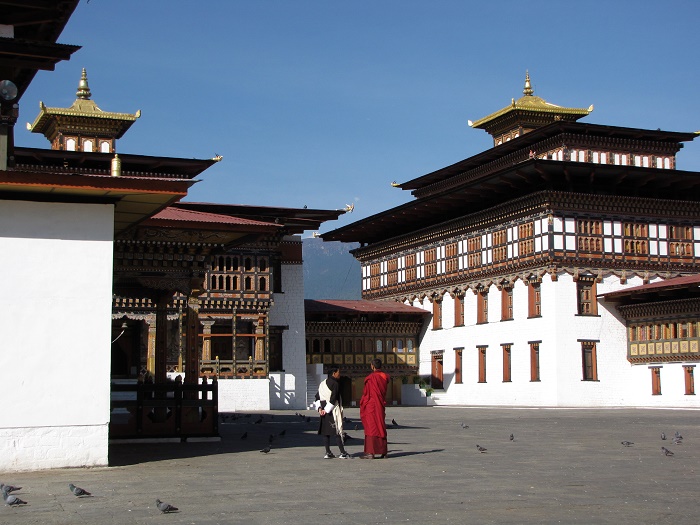 Nowadays, this magnificent building is the seat of the government since 1952 and presently houses the throne room and offices of the king, the secretariat and the ministries of home affairs and finance, with other government departments being housed in buildings nearby.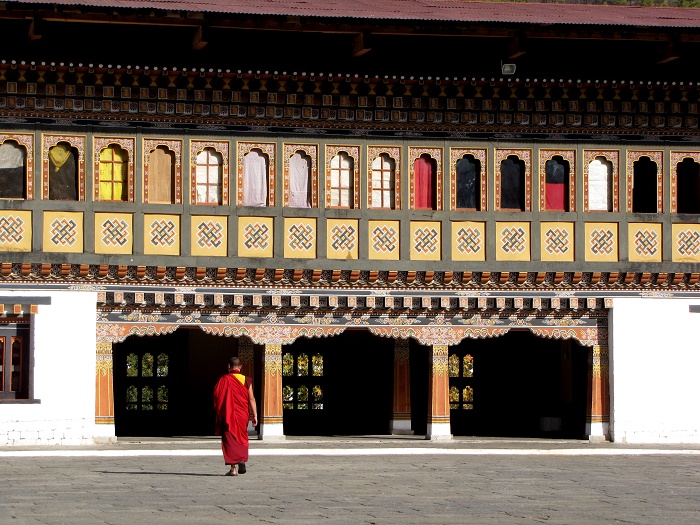 The last renovations happened in 1962, when the entire Dzong was rebuilt in traditional fashion, without nails or written plans. Zopen Parpa Yodsel oversaw the overall renovation works, with consecration following in 1969. Definitely, it is an impressively large structure, surrounded by well-kept lawns and beautiful gardens.