Paro Taktsang, also known as Taktsang Palphug Monastery or the Tiger's Nest, is a prominent Buddhist sacred site and temple complex which is located on a cliff overlooking the upper Paro Valley in the Kingdom of Bhutan.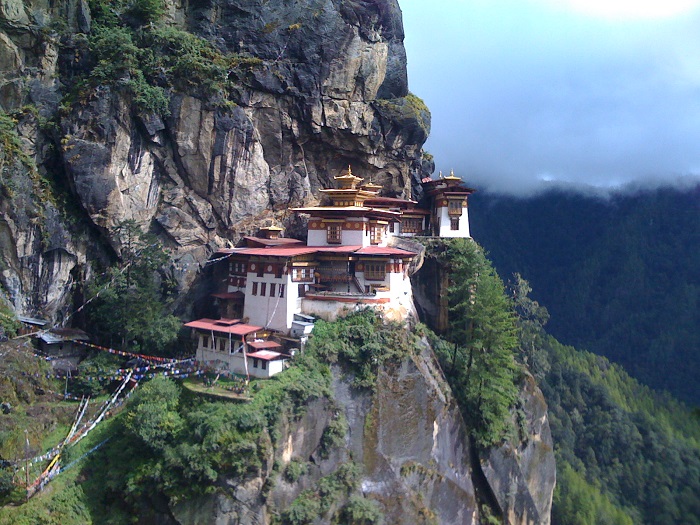 It was founded in 8th century where Guru Padmasambhava is said to have meditated for three years, three months, three weeks, three days and three hours, around the Taktsang Senge Samdup Cave, and later in 1692 formally a monastery has been built. Clinging on a cliff and standing at 3,120 meters (10,236 feet) above sea level, it is one of the most famous touristic destinations of the country and also it is the cultural icon of the small Buddhist kingdom.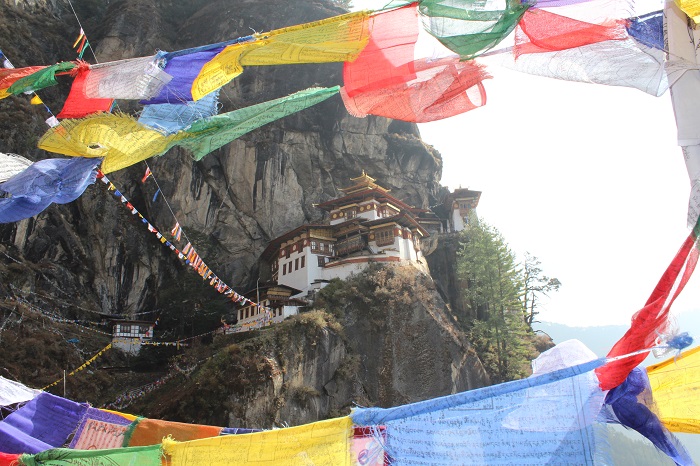 The complex is consisted of four main temples and residential shelters ideally designed by adapting to the rock ledges, the caves and the rocky granite terrain. As there are eight caves, only four are comparatively easy to access, where to the main cave one can enter through a narrow passage.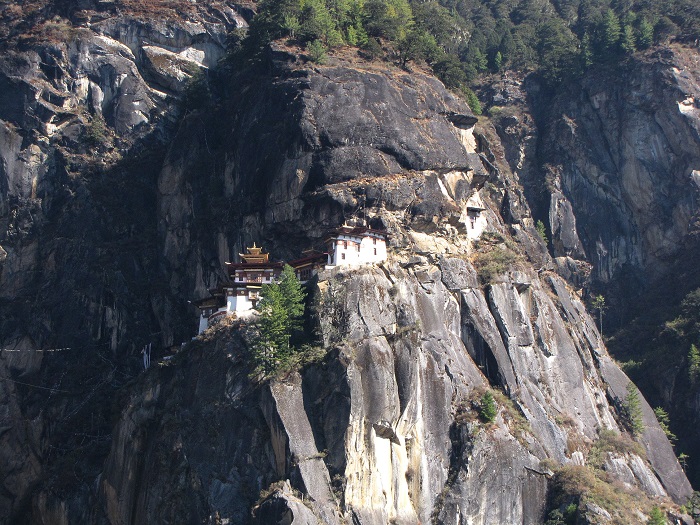 Every single building is interconnected through steps and stairways made in rocks, and there are a few rickety wooden bridges along the paths and stairways also to cross over, however, the buildings do have balconies that provide amazing views of the scenic landscape of the Paro Valley. The interior of the temple complex is something beautiful that will impress every one with its luxurious beauty.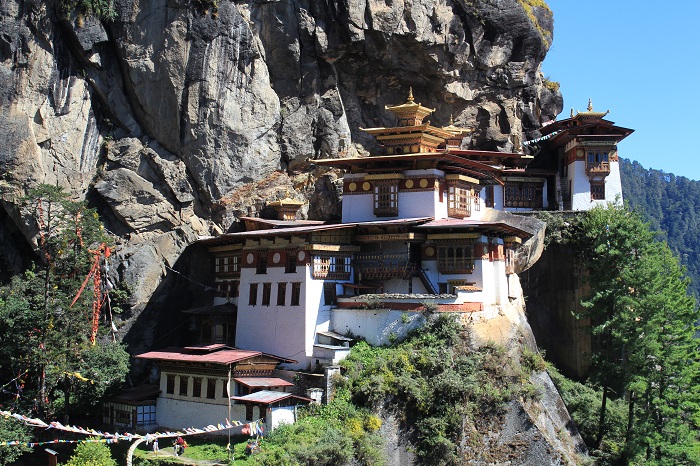 There are gold-plated dome and flickering lights that are illuminating golden idols, and within the Hall of Thousand Buddhas, there is a large statue of a tigress, which is considered as a sacred symbol because the tigress brought on her back the founder of Bhutan's Buddhism, the Guru Padmasambhava himself.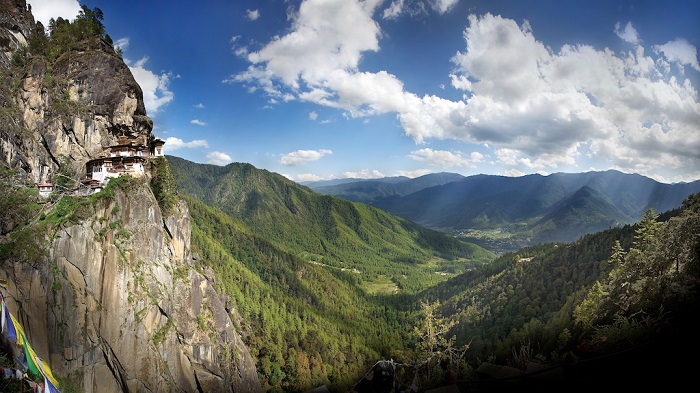 Even though the visitors are quite often frightened by the steep and terrifying looking steps, the unreal and dramatic view is extraordinary for those who would not like to trek for some 2 hours to reach the impressive temple complex. All in all, the Paro Taktsang is a piece of art for which the Kingdom of Bhutan should be really proud of, and let the world know for the glorious past the temple has.