Skanderbeg Square is the main plaza of the capital city of Albania, Tirana, which was named in 1968. In the time of the Albanian monarchy, the square was composed of a number of buildings that would eventually be detonated during the communist period.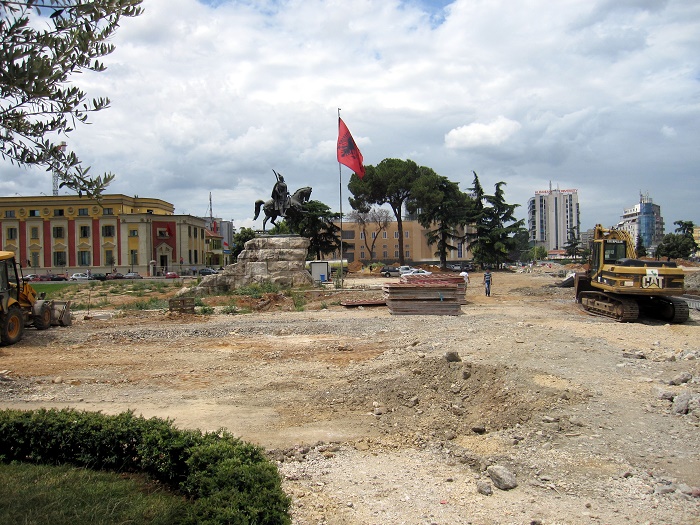 The square was composed of a roundabout with a fountain in the middle. Tirana's Old Bazaar used to be established on the grounds of modern-day Palace of Culture, the Orthodox Cathedral at present-day Tirana International Hotel, while the former Municipal building on the grounds of where the National History Museum is located nowadays.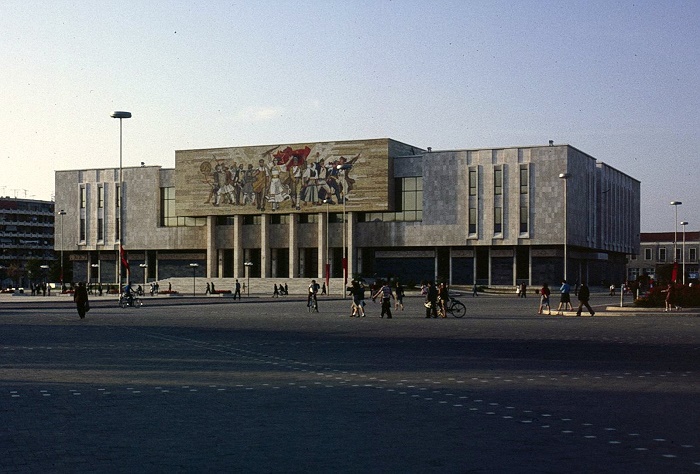 In the past there was a statue erected for Joseph Stalin, however, today, one can not find it, since it was replaced by a statue of Skanderberg. Besides the construction of the above new elements during communism, the statue of Albania's leader Enver Hoxha was erected at the space between the National History Museum and the Bank of Albania, but with the fall of the communism, the statue was removed.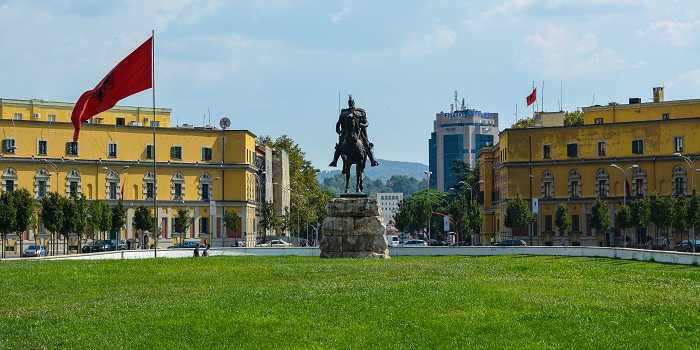 In 2010, there was a reconstruction, where the square would transform into a pedestrians and public transport only area, with a new fountain which would use rain water as its water supply. Nonetheless, in 2011, as the mayor of Tirana changed, the plan changed as well.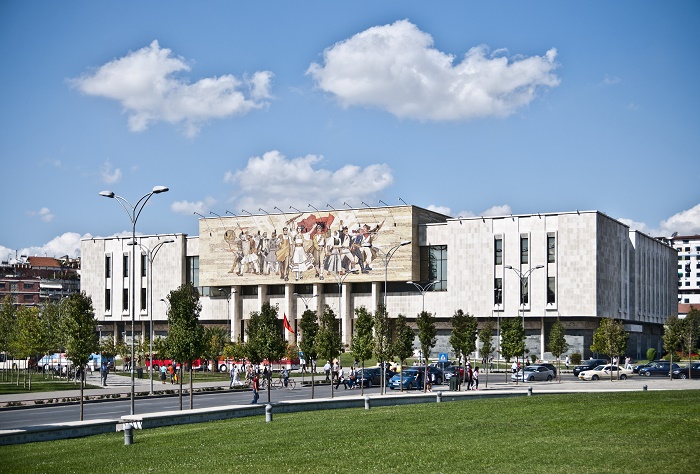 The use of the square by all motor vehicles will be restored through the construction of a narrower road segment around the center of the square including bicycle lanes, and the existing green field south of Skanderbeg's statue was extended northward for a few hundred meters, while trees were planted in most places.