The Mausoleum of Petar Petrović Njegoš is the biggest and most important monument located in the National Park Lovćen in southwestern Montenegro.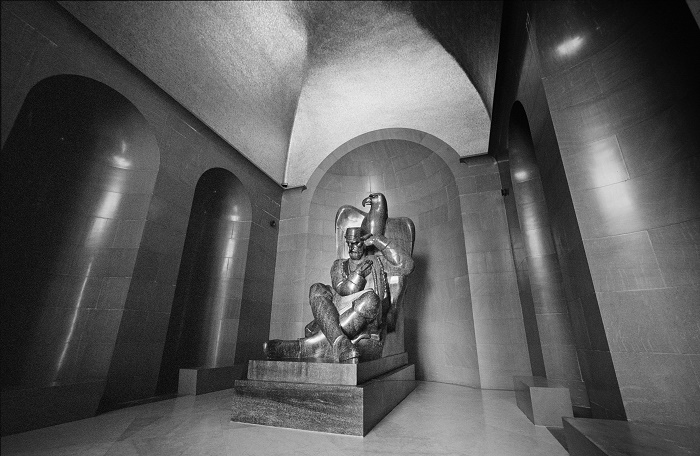 The summit of the Jezerski peak is the last resting place for Njegoš, which was chosen by Njegoš himself. Petar Petrović Njegoš was a Prince-Bishop of the Serbian Orthodox Church of Montenegro and a ruler who transformed Montenegro from a theocracy into a secular state. But he is also known as a poet and philosopher.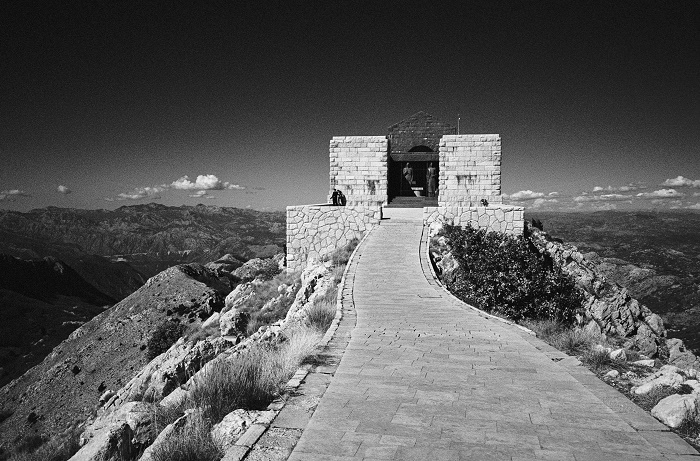 He has built at first the church for his uncle Petar I Petrović Njegoš, and just before his death in 1851, Njegoš said that he wanted to be buried in that church. At first he was buried in the Monastery of Cetinje, due to the fear that his body would be decapitated by the Ottomans who were still roaming the lands, but in 1855 he was transferred to the place he wished to be buried.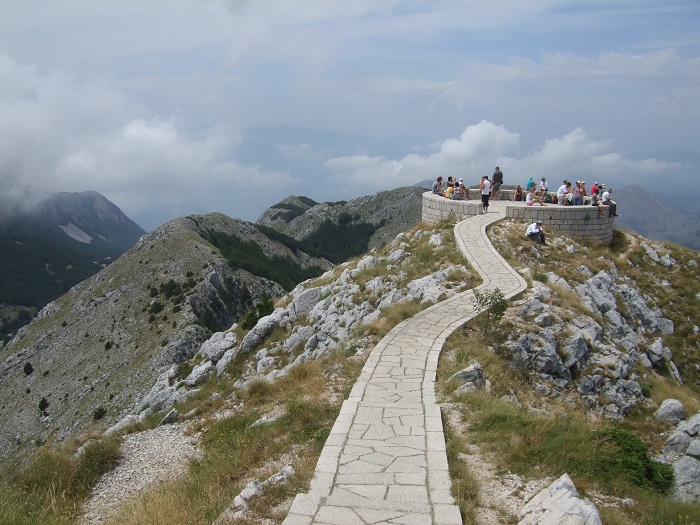 In August 1916, when the World War I was in motion, Austrian occupation forces have destroyed the Chapel where he was laid to rest, so, yet again he was brought to the Monastery of Cetinje. In 1925 the chapel at the National Park Lovćen was rebuilt by Alexander I of Yugoslavia, also known as Aleksandar I Karađorđević, but the newly built chapel was once again destroyed now by the Yugoslav Communists who took over the country.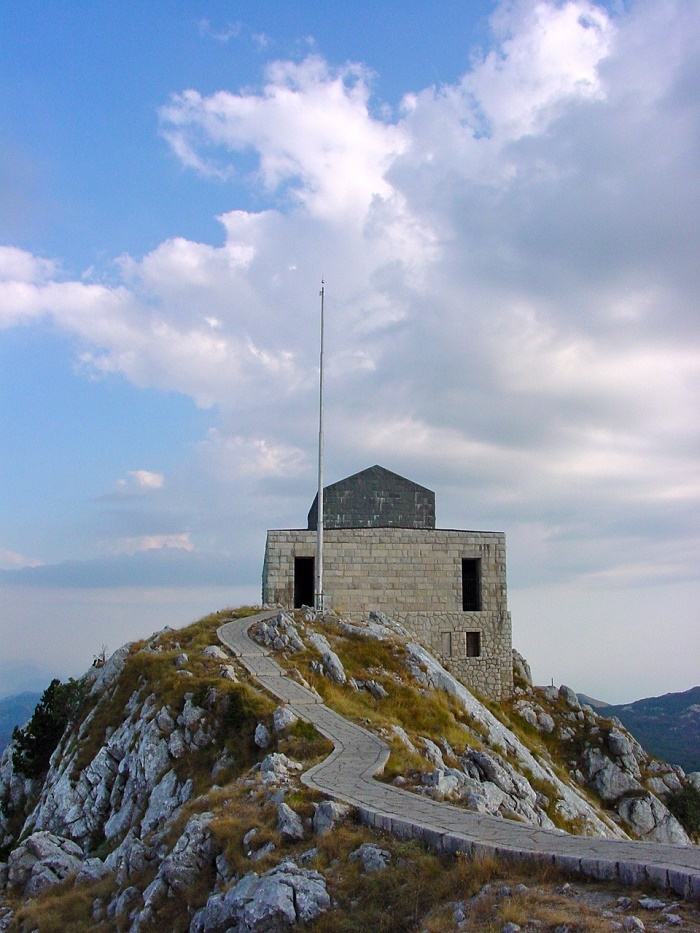 The Chapel was destroyed completely, so that in 1974 to be rebuilt again as a pagan building. Nowadays, the dramatic building is reached after taking a long road that winds up the mountain, followed by a hike up 461 steps on foot. Inside the mausoleum is a large granite statue of Njegoš, a darkened room that contains his tomb, and a 360-degree stone viewing circle.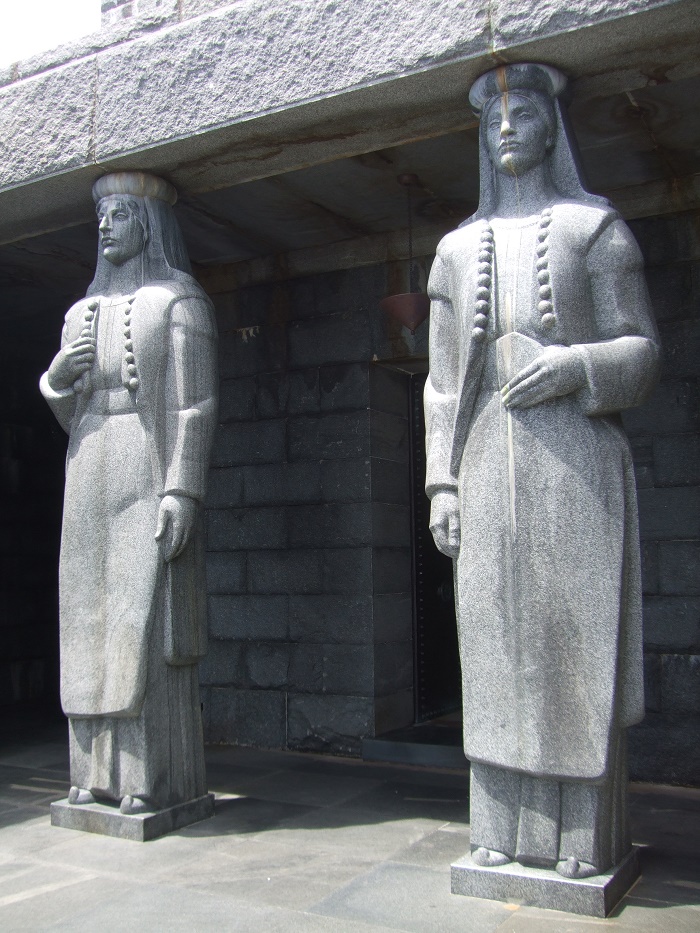 When you stand on the peak of the mountain, it is really interesting that you can see half of Montenegro, and also if the weather is clear, you can see Croatia and Albania.