The Parliament Building located in the capital city of Guyana, Georgetown, is considered to be one of the finest architectural structures in Guyana. As it is located in the heart of the capital city, close to Stabroek Market and the Demerara River, the two-storied brick building features a low dome, two wings and a portico. The building was constructed in 1832 according to the plan of architect Joseph Hadfield and was formally handed over to the British colonial legislature on 5th August, 1834.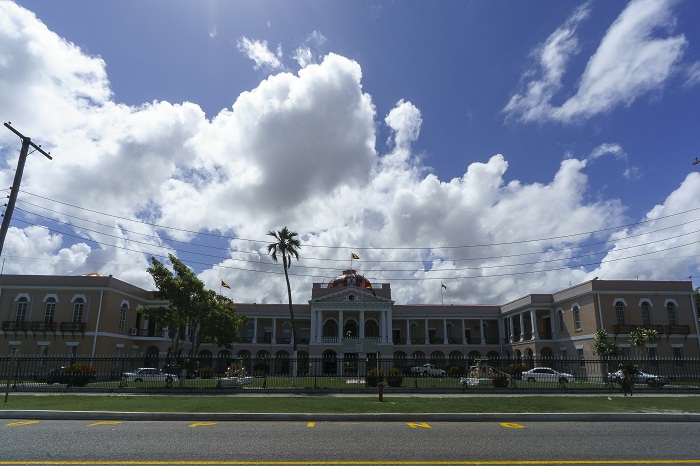 The Parliament Buildings is where the National Assembly of Parliament in Guyana and its committees meet, and there is also the Parliament Library which was established in 1998 with the help from the National Democratic Institute. The Parliament Chamber, the room in which debates of the National Assembly takes place, is located on the top floor of the eastern wing of the building. The Chamber is arranged according to the Westminster tradition, with government and opposition members facing each other across wooden tables.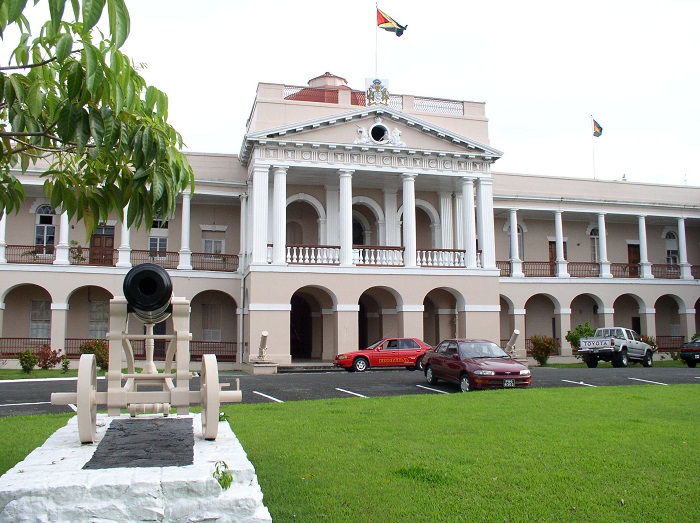 Adjacent to the Parliament Chamber is a Lobby where Members of Parliament can discuss matters privately and make telephone calls. Behind the Lobby, there is a Committee Room where Parliamentary Committees meet and where refreshments are served to Members during a suspension of a National Assembly Sitting. In the center of the Committee Room is a large table made of the local green-heart wood, a gift from Willems Timber and Trading Company Limited.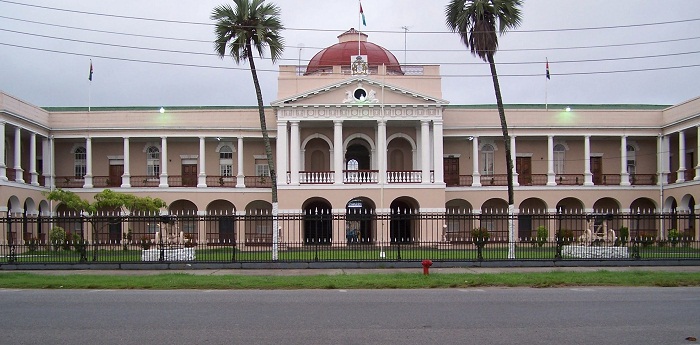 The table was in the center of the Parliament Chamber when it was used by the British Colonial State Council in 1953 and then by the Senate from 1961 to 1964. It was moved to the Committee Room when Guyana's Legislature again became unicameral (consisting of a single legislative chamber) in 1964. But perhaps one of the most striking features of the Chamber is the ceiling, coffered and painted in 1875 by the Italian artist, Cesar Castellani.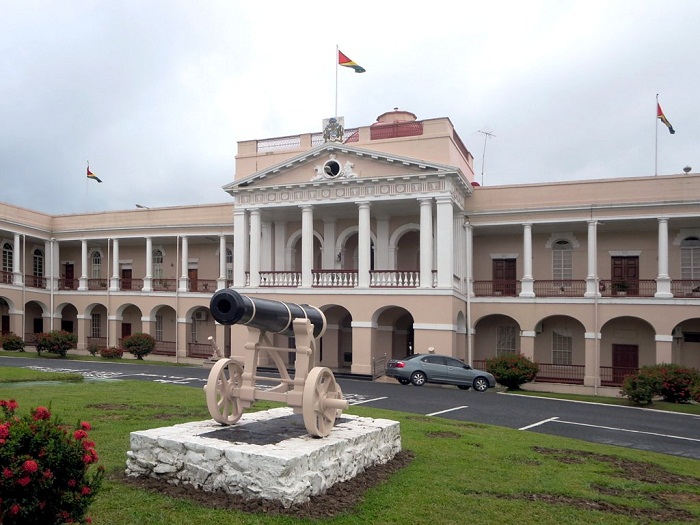 The chamber also features an elaborately carved Speaker's chair made of teak wood, an Independence (1966) gift from the Government of India; a table and three chairs for the clerks, and a Sergeant-at-Arms' chair, an Independence gift from the British House of Commons etc. There have been a renovation in 2004, which was completed in 2005 and four new rooms were constructed. Nowadays, one of the best known symbols of Guyana is this marvelous art-piece which will continue to serve as a seat to the Parliament, definitely for a long time.