Georgetown City Hall is a historic building that houses the offices of the Mayor, the City Council, and the City Engineer, and it is located in the capital and largest city of the Co-operative Republic of Guyana, Georgetown. Constructed in the interesting and quite unique Gothic Revival architecture style, it has a rectangular shape with three floors and it is entirely built in timber.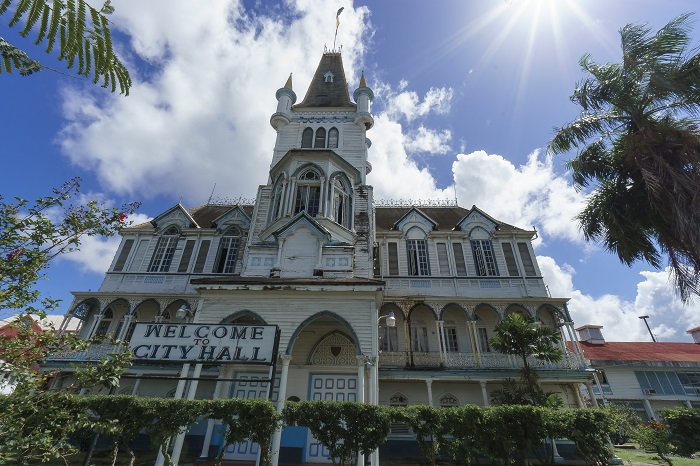 One of the greatest and most noticeable features is the tall tower which is topped by a square, pyramidal, flat-topped spire with wrought-iron crenelations around the perimeter of the spire's apex. Furthermore, the spire is surrounded by conical pillars, giving it the most unique and easy to recognize appearance.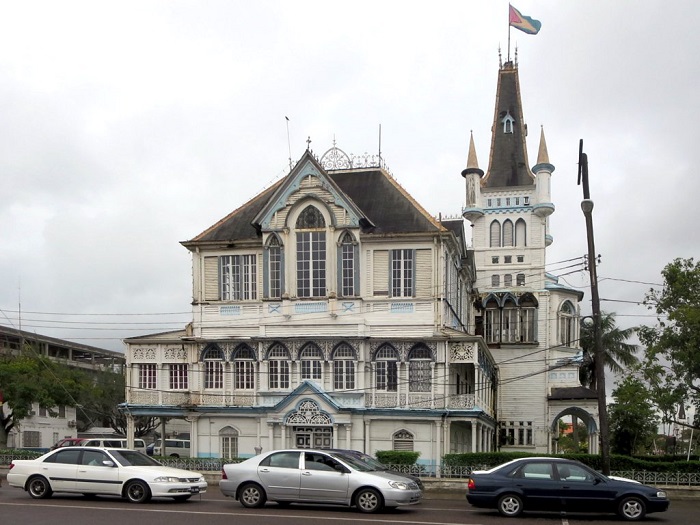 Designed by architect Reverend Ignatius Scoles in 1887, it took two years for the building to be completed, where today this architectural masterpiece is 29 meters (95 feet) high and it is dubbed as the most picturesque structure, as well as the most handsome building in Guyana's capital city.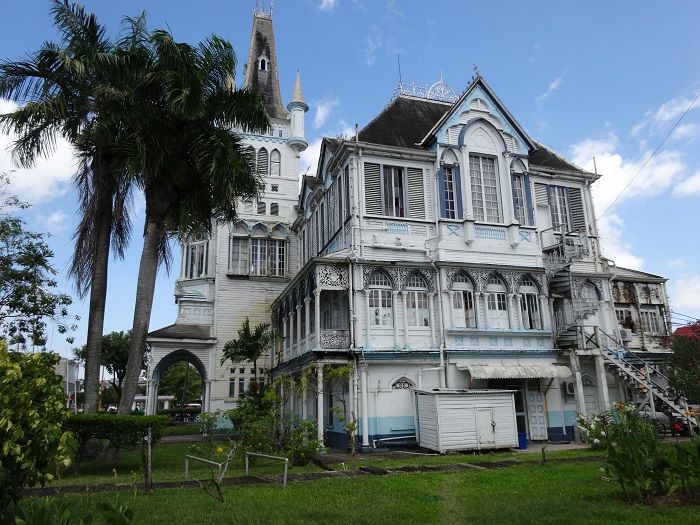 Still, there are so many titles given to the Georgetown City Hall, in addition it also represents an awesome piece of tropical colonial architecture, or better yet, one of the best examples of British Victorian design in the Caribbean Region.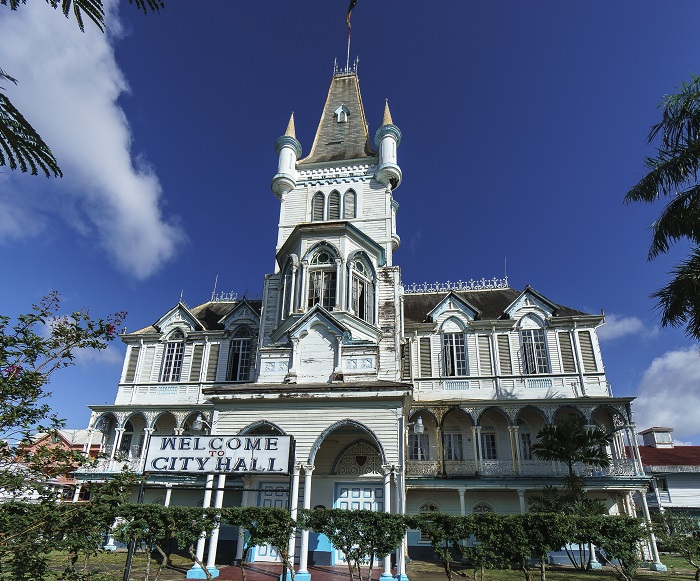 In 1995, the Guyanese government proposed the City Hall together with other historic structures in the city for the UNESCO World Heritage Site list, and due to the harsh weather conditions, unfortunately the building saw some deterioration.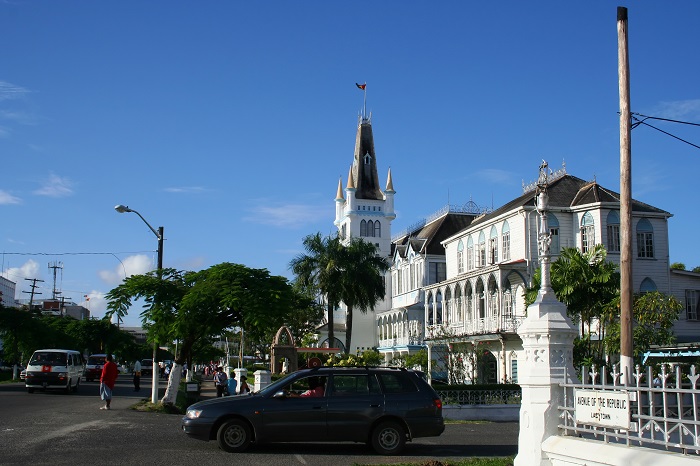 There are some projects that happened throughout the years, however, there was no official project that was completed. All in all, a definite historic monument that should be without a doubt restored to its former glory, so that everyone that comes to this small nation in South America would be able to see the history that was left behind from the old colonial times.