Mu Pagoa Waterfall is an unusual natural fall, which makes for a quite impressive landscape, located in the southern part of the district of Palauli, that is part of the Savaiʻi Island within the Independent State of Samoa.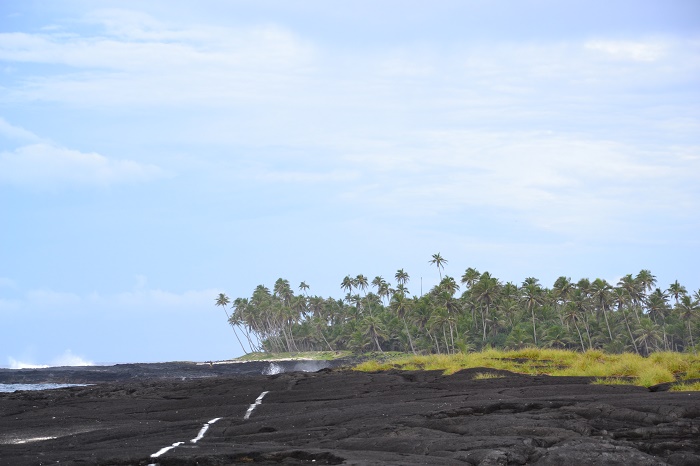 This beautiful waterfall is actually the point where the largest river of the island tumbles into the sea, making it an excellent photo opportunity of the Samoan nature, together with the surrounding settlements. Mu Pagoa has the shape of a horseshoe, which together with the palm trees that can be found in the background offers unique experience of the island, where it has an estimated height of about 5 meters (16 feet).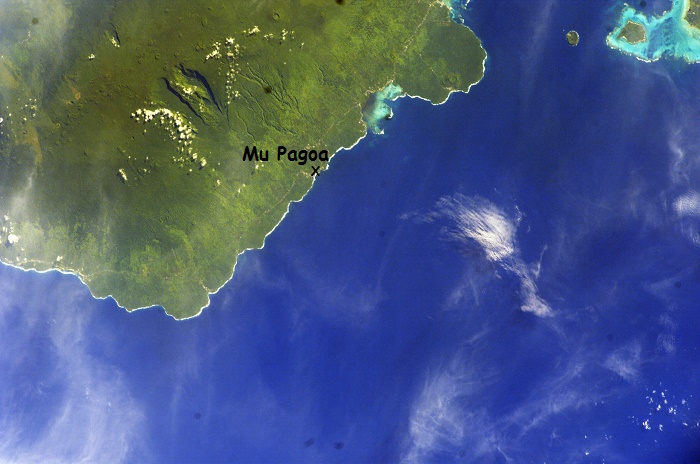 It is clearly visible that the waterfall was formed from a lava flow, and as it is located at a section of the coast where the lava came in touch with the Pacific Ocean, the coast line ends in a short vertical cliff into the sea, with slight erosion of the lava's surface.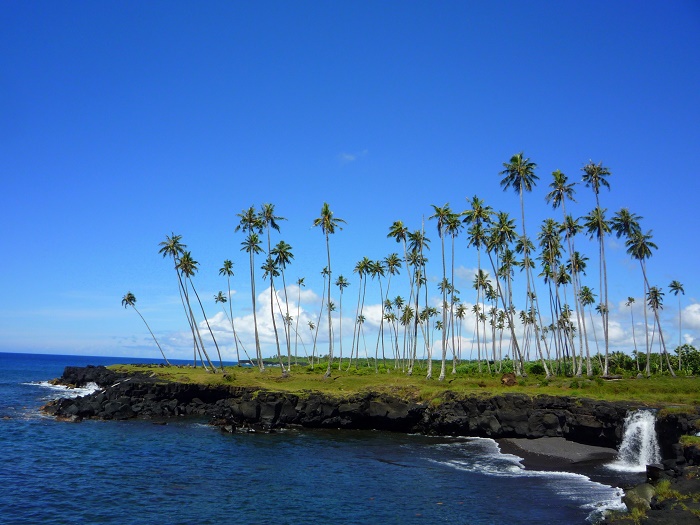 There are some small shallow channels that were formed throughout the years, nevertheless, the size is always different depending from the season. Still, visiting this unique landmark will make everyone's day, even with a small photo of Mu Pagoa Waterfall.