The Monument to the Revolution, also known by its long name as Monument to the Revolution of the people of Moslavina, is a sculpture that serves as a small memorial dedicated to the people of the micro region of Moslavina, within the Republic of Croatia.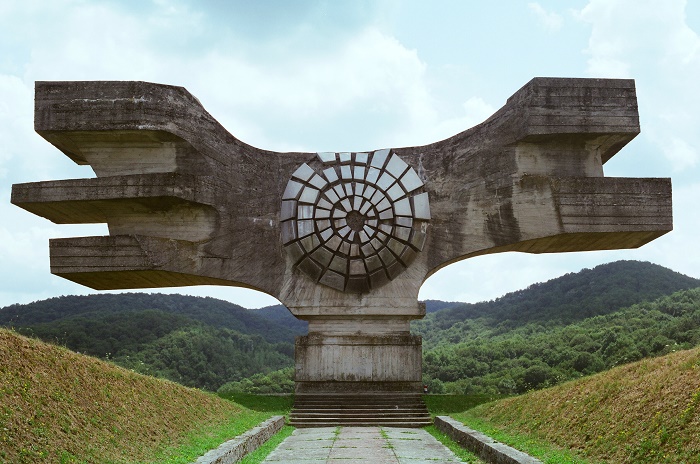 Located more precisely near the small town of Podgarić, within the Municipality of Berek, it is also a symbol of the people's liberation from the Ustaše forces during the Second World War. Built in 1967 according to the design of the Macedonian sculptor Dushan Dzhamonja, which memorial at that time was the pride and a great symbol for the people of Yugoslavia.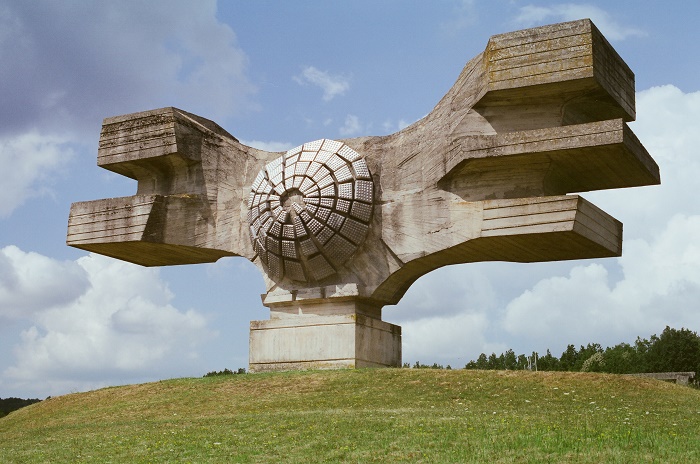 Nevertheless, since the change of power and the transition from Communist rule to Democracy, it has not been good to the monument. Once it was very well taken care of so that it would state that once upon a time there has been a great victory, however, after gaining independence, the monument was left to the nature's mercy.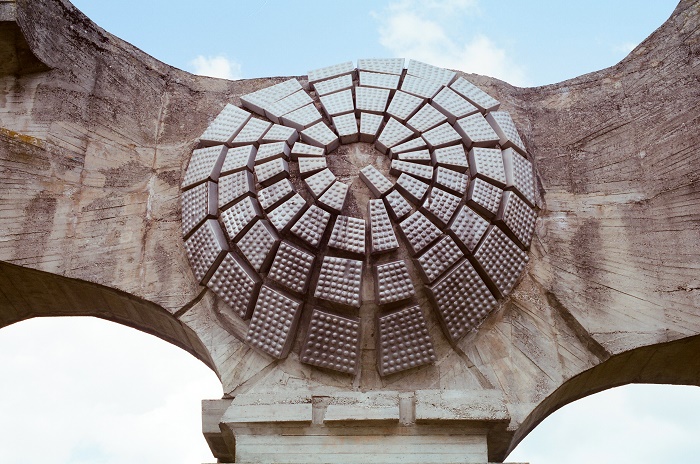 Surrounded by forest, it is accessed via stairs that lead to a small pedestrian trail that opens with a "gate". The Gate is made out of five square columns on each side of the trail, with long block atop the last columns. The centerpiece of the monument, most likely resembles a soldier that bows to the people, with hands wide open on each side .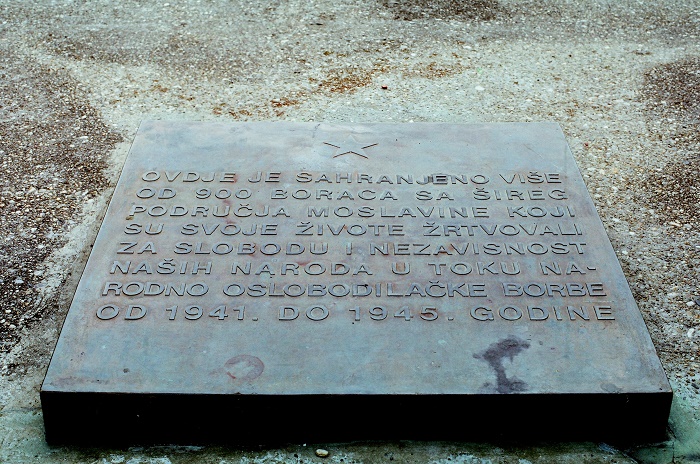 Standing on a square pedestal, it is 10 meters (33 feet) tall, and 20 meters (66 feet) wide, built entirely with concrete and there is also a metal circle in the center on both sides of the monument. On the right side there are two blocks that resemble something like an open hand, whereas on the left side, it is similar, however, in between there is a smaller block, which most likely resembles a hand holding a rifle.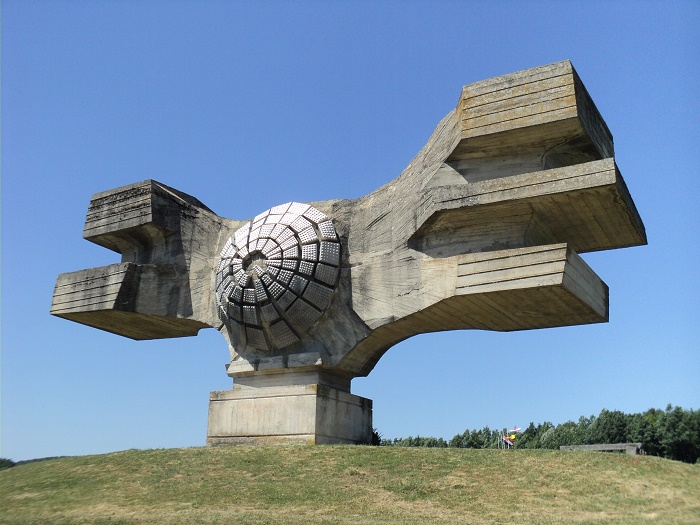 Nowadays, this odd and futuristic sculpture rests atop the hill near the small town, being called something like bizarre, modern day monster, nevertheless, it serves definitely as a memory of a past time when people were proud for their fight for freedom.