The Koror–Babeldaob Bridge, also known by the new name Japan-Palau Friendship Bridge, is a bridge that connects the two major islands of the Republic of Palau, Koror and Babeldaob.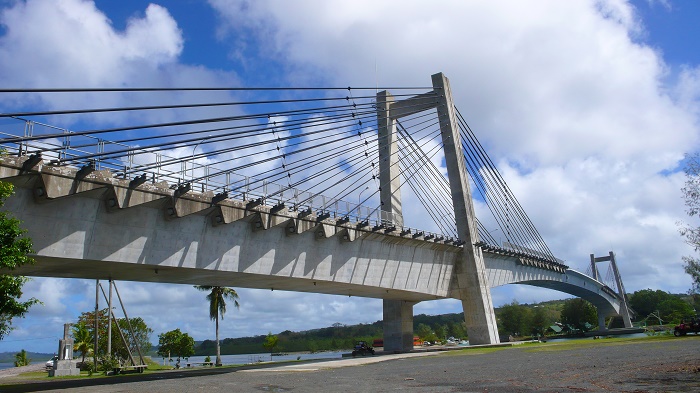 As most of the country's inhabitants are residing in Koror where the capital of the country is located, but many services, like the airport and the freshwater supply are located on the Babeldaob Island, it represents a significant link between the islands.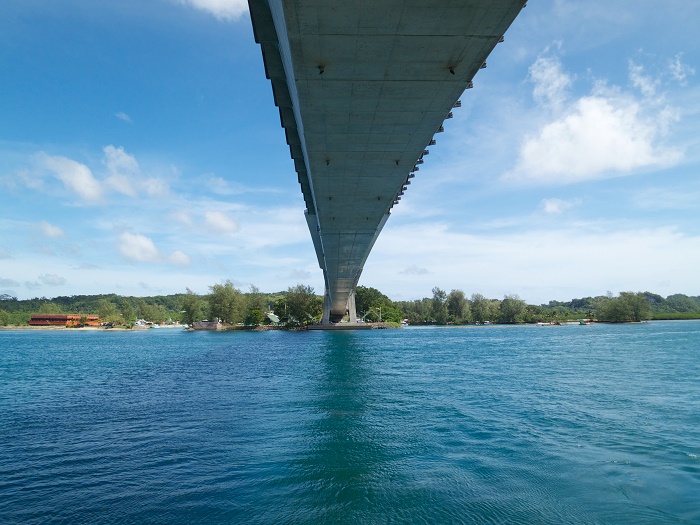 The reinforced concrete, portal frame, cable-stayed bridge has a length of 413 meters (1,355 feet), and it was built in 2002 by the Kajima Corporation with the purpose of replacing the former bridge that collapsed in 1996.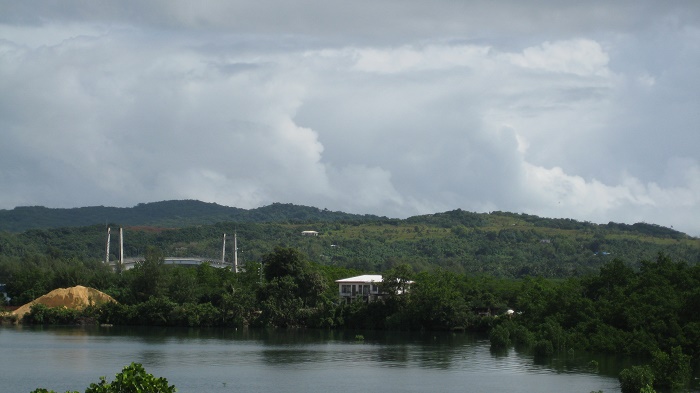 That bridge was a balanced cantilever pre-stressed concrete box girder bridge with a main span of 241 meters (791 feet) and total length of 386 m (1,265 ft). Designed by Dyckerhoff & Widmann AG and Alfred A. Yee and Associates, it was built by the Korean company, Socio Construction Co, in 1978.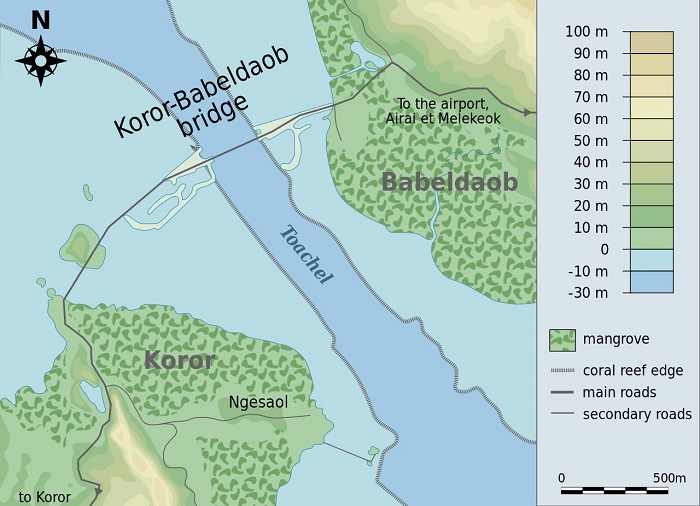 As it is in the proximity of the salt water from the ocean, and due to the age some necessary reinforcements were done in 1996, however, on 26 September 1996 the bridge suddenly collapsed which resulted in stopping traffic as well as distribution of fresh water and electricity.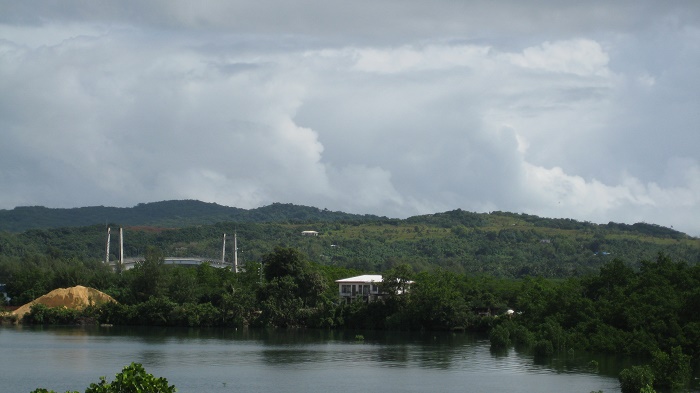 Soon the Government of Japan built a new, only temporary bridge, which later was replaced by the completely new Koro-Babeldaob Bridge, known as Japan-Palau Friendship Bridge. The Japanese Government granted aid to Palau, since Palau lacked sufficient funds, and the construction began immediately.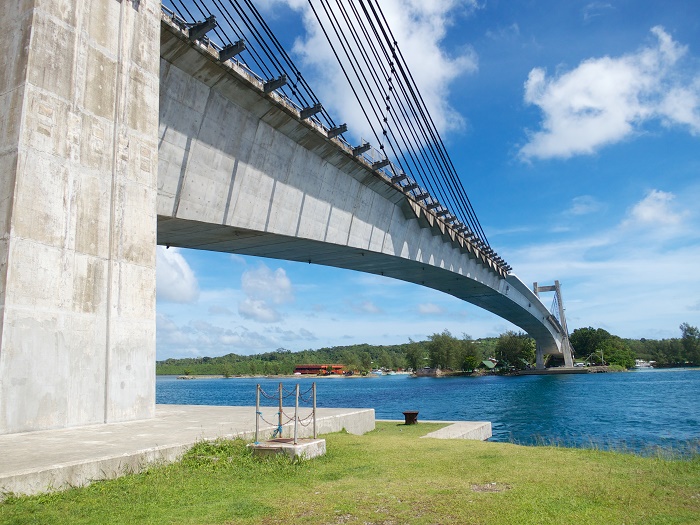 Nowadays, the Koror-Babeldaob Bridge again is a significant link between the two islands, and also it is one of the bigger landmarks which can be seen on the islands, especially for those who would like to spend their day on the KB Bridge Beach which is exactly next to the bridge.