The new pride of the Pacific Ocean island nation of Palau is exactly the new Capitol Building. The first contract which was signed in 1986, was the dream for the Honolulu architect Joe Farrell who waited for two decades for his dream to become reality.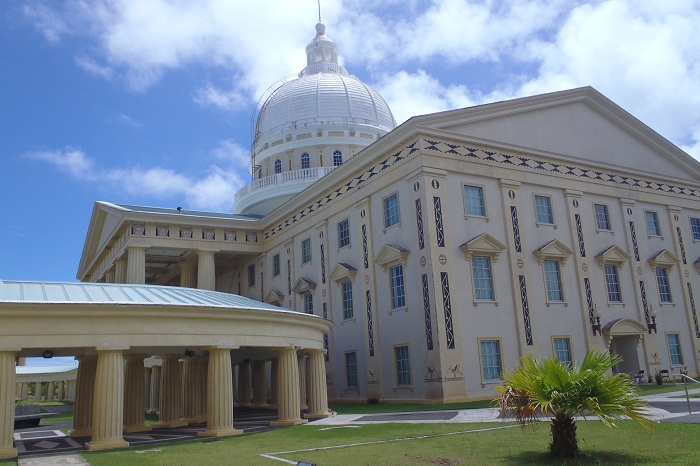 After the signing, there were some political in-fighting, economic ups and downs, even a suicide of a former president that kept the project on hold for that long.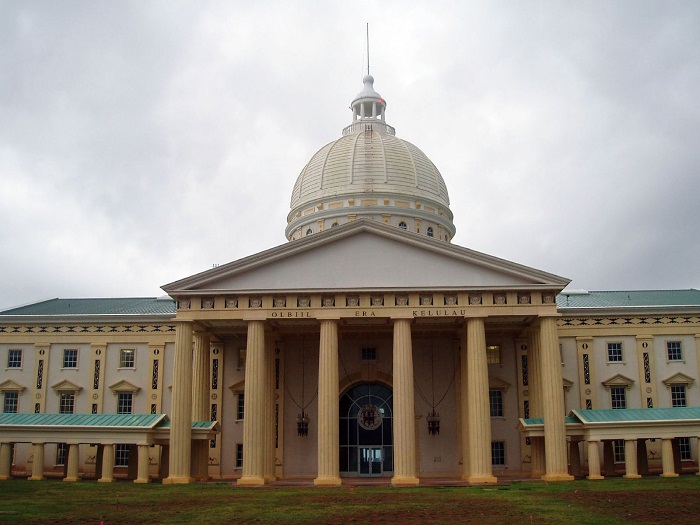 As one of the most gloriously ludicrous constructions to have ever graced the planet, it sits in an imperious position, high on a hilltop and visible from miles around. From the deserted beaches and other vantage points around the island, it has a fitting grandeur.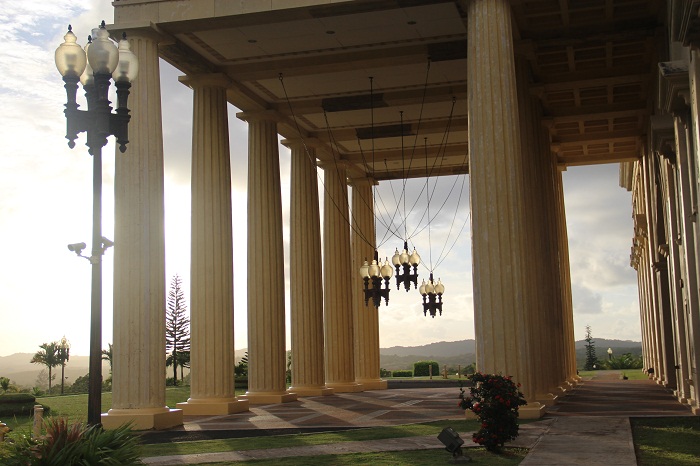 Up close, it is incredibly silly. It's like the US Capitol building has been transported from Washington DC, shrunk a little and been plonked in the middle of the jungle. The Capitol building is located in Melekeok state on the island of Babeldaob. It's by far the biggest island in Palau, but the majority of the population lives on Koror.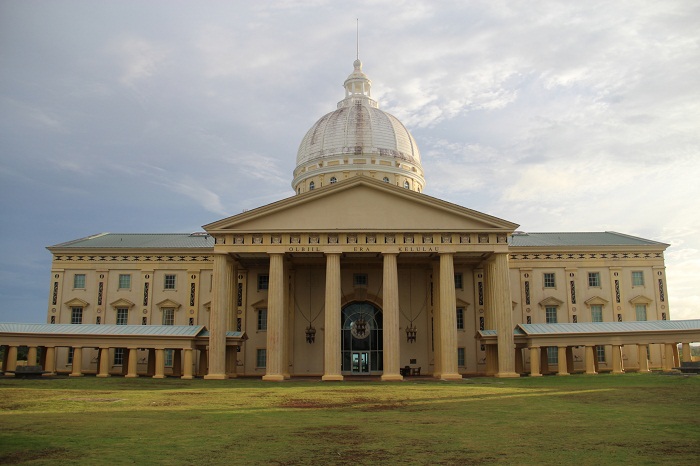 That Koror is not Palau's capital 'city' would appear to defy sanity, but it's all about the politics. Palau became independent in 1994. It was a United Nations protectorate before that, although to all intents and purposes a surrogate of the US.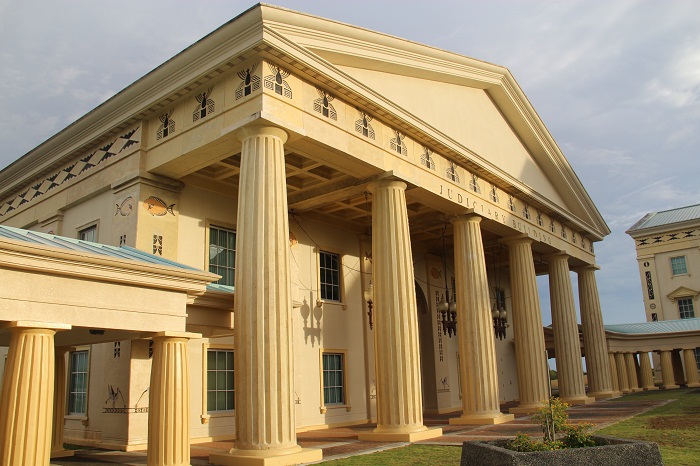 The obvious solution was to become part of the Federated States of Micronesia, but Palau had more natural resources and a smaller population. It didn't take a genius to work out that the Palauans would get a raw deal under federation, so full independence was the chosen answer.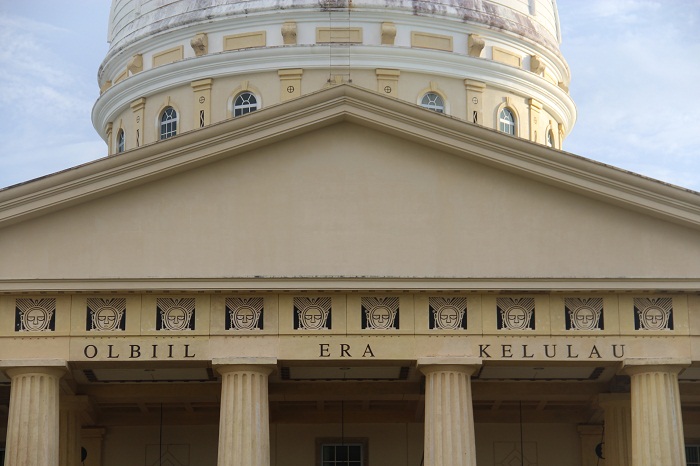 The whole complex includes separate buildings for the legislative, executive and judiciary branches of the government. It is built in a classical historical government architecture, which also has some distinct local cultural symbols.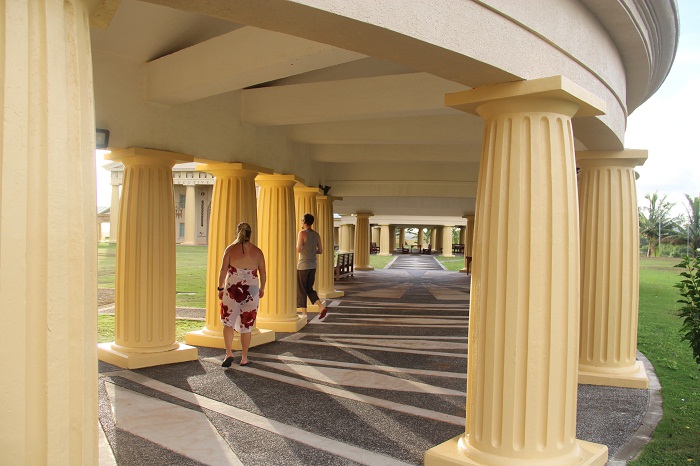 The idea of the building for the Palauan officials was a historical-style building with an imposing dome structure for its Capitol so that the other nations would give their instant recognition to the Palauans as a new nation. Never minding the official cost of $45 million, this alluring piece of Farrell's art is definitely one of the most amazing Official Buildings in the whole world.