Dar al-Hajar, sometimes referred to as the Stone Palace or Stone House, is a unique building that stands atop a large rock in the valley of Wadi Dhar, in the vicinity of the capital city of the Republic of Yemen, Sana'a. Serving as a summer retreat residence for the Imam of the Zaydis, Yahya Muhammad Hamid ed-Din, Dar al-Hajar is something what is considered to be one of the greatest examples of the Yemeni traditional architecture.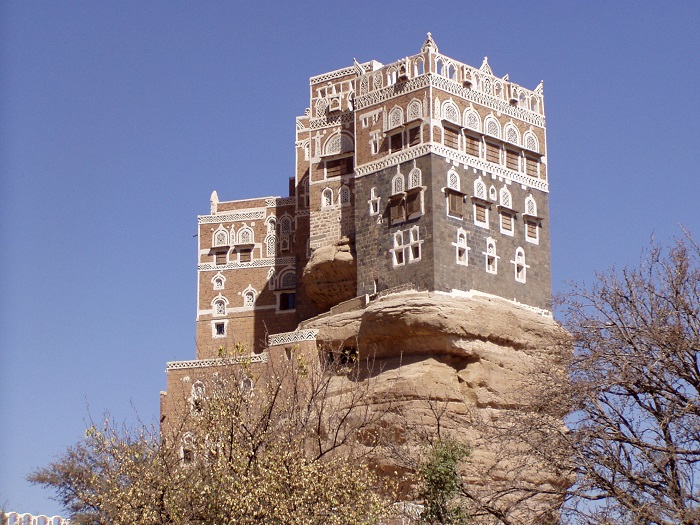 Seemingly growing from the rock itself, it appears that the building is centuries old, nonetheless, it has been built in modern times, some time in 1930s. There are no clear source whether it was newly built or simply added to a previous structure that existed here, the Stone Palace has everything what one leader needs.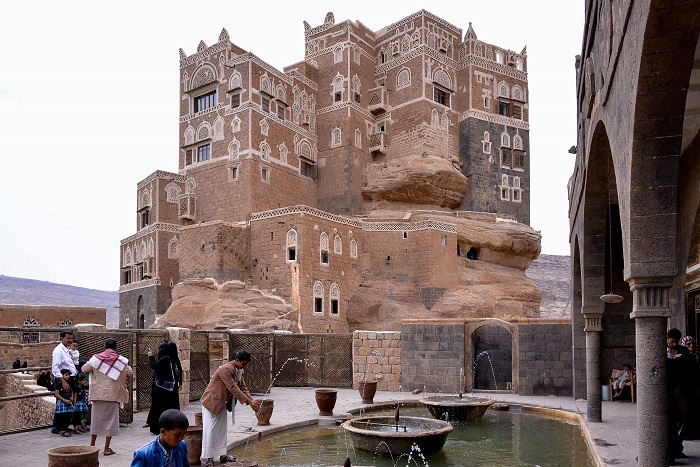 Featuring number of facilities like appointment rooms, separated spaces for cooling water in traditional earthen jars, guest rooms, Turkish bath, fountains and much, much more. There is a large garden right at the entrance of the residence which has a very old tree that is considered to be around 7 centuries old.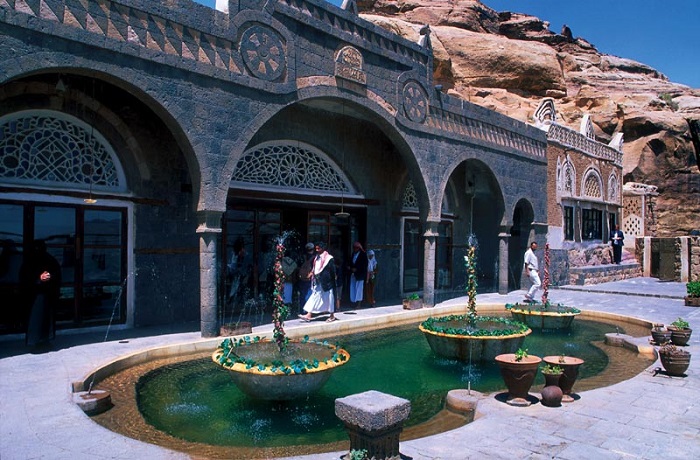 Owned by the Government today, Dar al-Hajar serves as an alluring museum that attracts people from around the world who would like to get as close as possible to the traditional architecture of Yemen, while learning a bit extra about the recent history of the Yemeni leaders, back in the time when the country did not have a king or a president, but an Islamic spiritual leader that lead the country.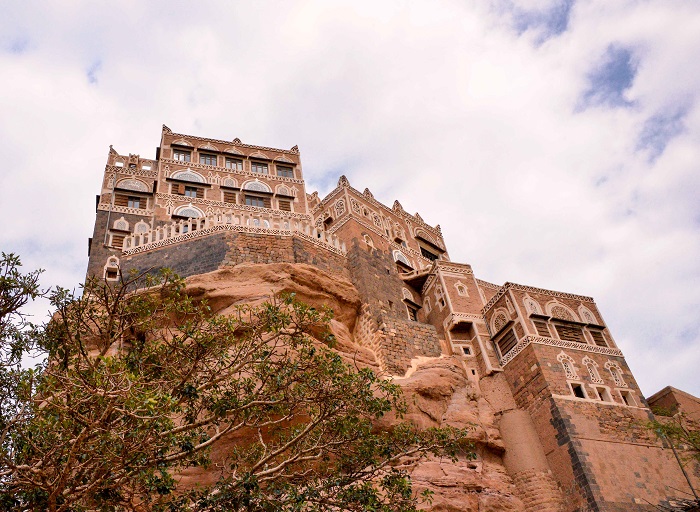 All in all, a true masterpiece of architectural marvel that will definitely enthrill the imagination within the visitors who could gaze upon the oasis within which this mesmerizing Stone Palace is located.