The Che Guevara Mausoleum, also known as Mausoleo del Che Guevara, is a memorial and the last resting place of the Argentina-born Cuban hero Che Guevara, located in the city of Santa Clara, in the Republic of Cuba.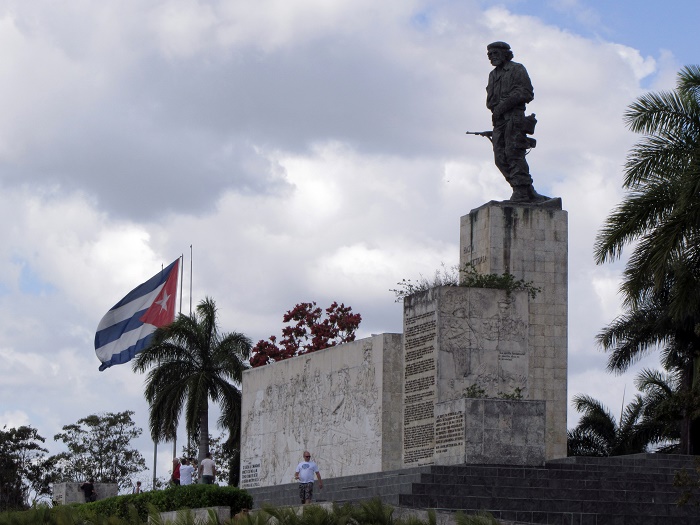 Being the site of pilgrimage to all those Che enthusiasts, wannabe revolutionaries, political activists and thousands of tourists every year, it is a well known memorial all around the country, whereas there is a 7 meters (22 feet) tall statue of the revolutionary hero, and because of that the entire complex is sometimes referred to as the Ernesto Guevara Sculptural Complex.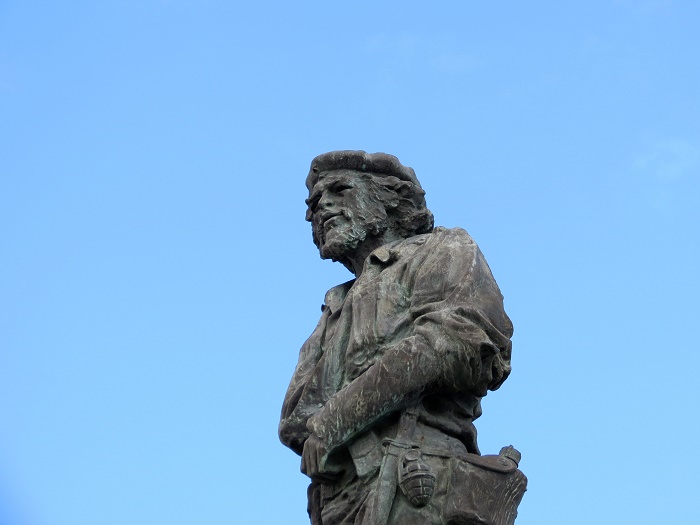 Located just outside the city of Santa Clara, the city enjoys also the title "city of Che", as it was the site of the last conflict of the Cuban Revolution in which Che Guevara had one of the major roles. During the Battle of Sana Clara, the forces commanded by Che Guevara, successfully defeated the demoralized forces of the Cuban dictator, Fulgencio Batista, who later fled into exile.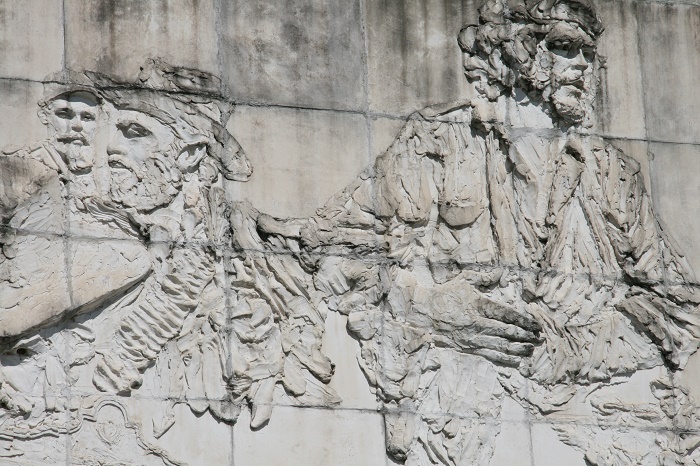 The work on this interesting complex began in 1982, as it was designed by architects Jorge Cao Campos, Blanca Hernández and José Ramón Linares, together with scupltors José de Lázaro Bencomo and José Delarra, where the entire work force was contributed by 500,000 residents of Santa Clara, who with dedicated work successfully finished the memorial which opened on 28 December 1988.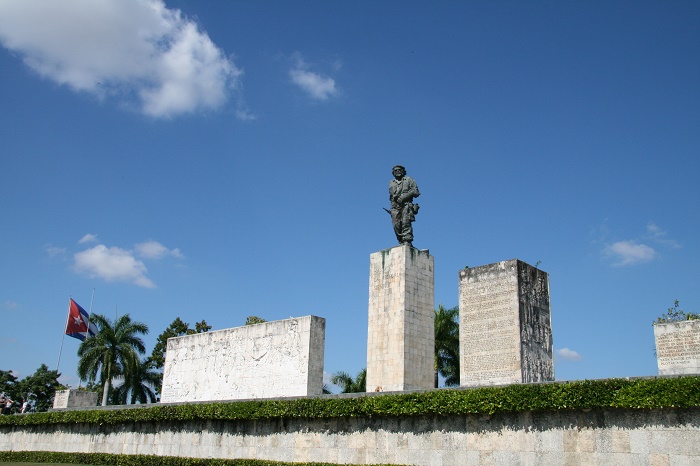 The statue was erected in 1987 in order to commemorate 20th anniversary of Guevara's murder in Bolivia, although Che's remains were not recovered from Bolivia and returned to Cuba until 1997.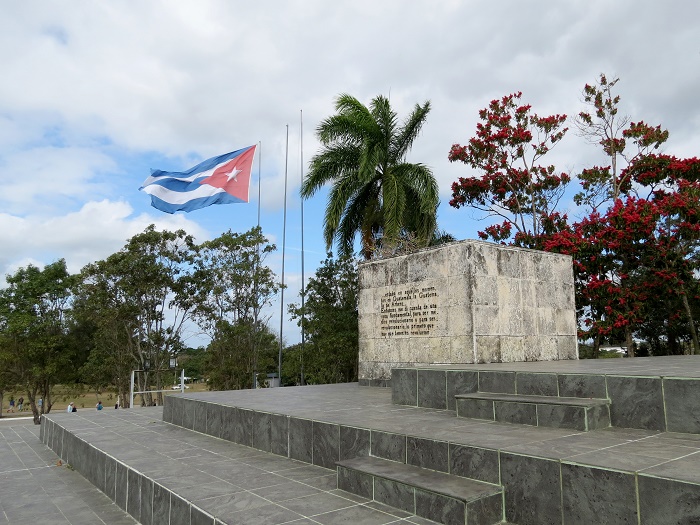 From the exterior it can be seen a stone carved mural which depicts the role of Guevara in the Cuban Revolution, and there are also included many different aspects of Guevara's life, such as his time in Guatemala and at the United Nations, his farewell letter to Fidel is inscribed in full, together with the section which shows Guevara as Minister of Industry performing his usual voluntary work.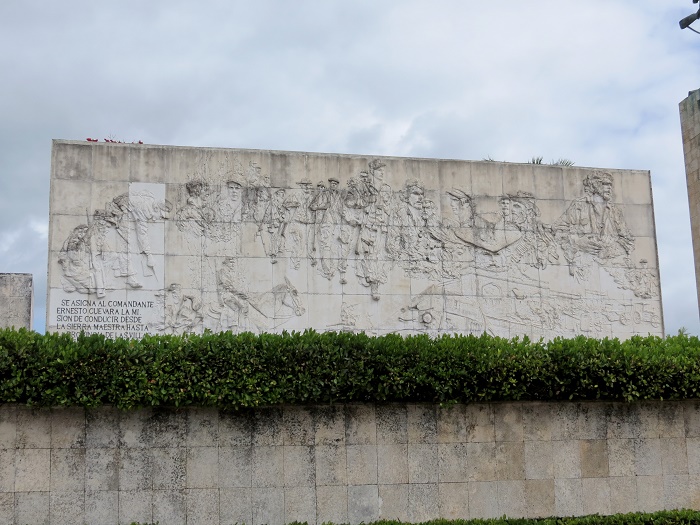 Nevertheless, there is also an entire museum dedicated to his life in Argentina and lifelong work and struggle, however, together with him there are also the remains of other comrades who fought alongside Ernesto Che Guevara.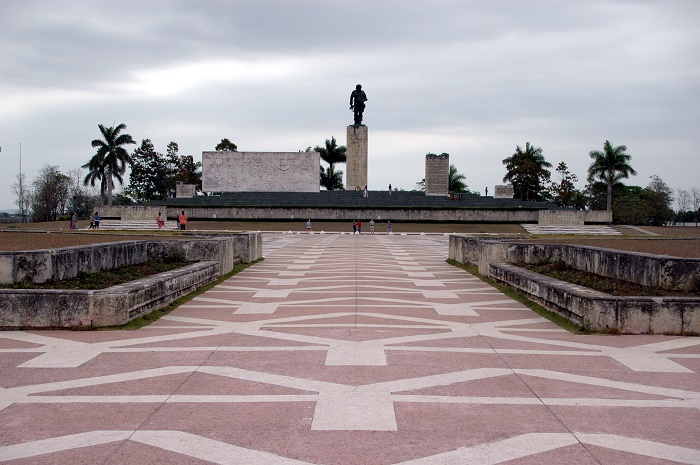 As Guevara was killed on 9 October 1967 and buried in Bolivia, it was until 17 October 1997 when Guevara's remains, and those of six comrades who died with him in Bolivia, arrived in a motorcade from Havana in small wooden caskets aboard trailers towed by green jeeps.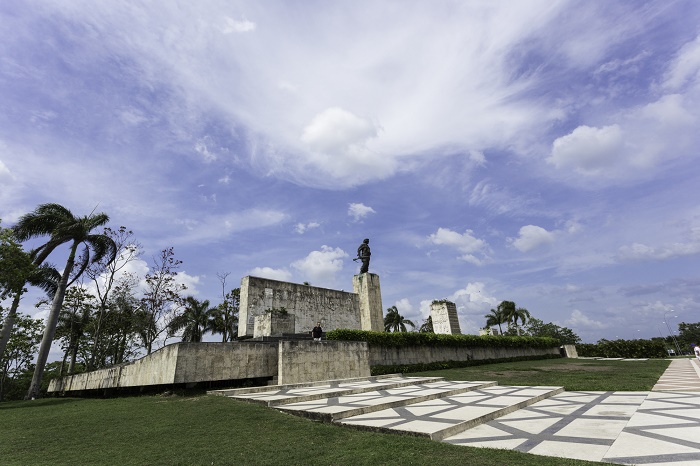 Then a choir of schoolchildren sang Carlos Puebla's elegy to Guevara, "Hasta Siempre" (Until Forever) with Fidel Castro who stated: "Why did they think that by killing him, he would cease to exist as a fighter? Today he is in every place, wherever there is a just cause to defend. His unerasable mark is now in history and his luminous gaze of a prophet has become a symbol for all the poor of this world".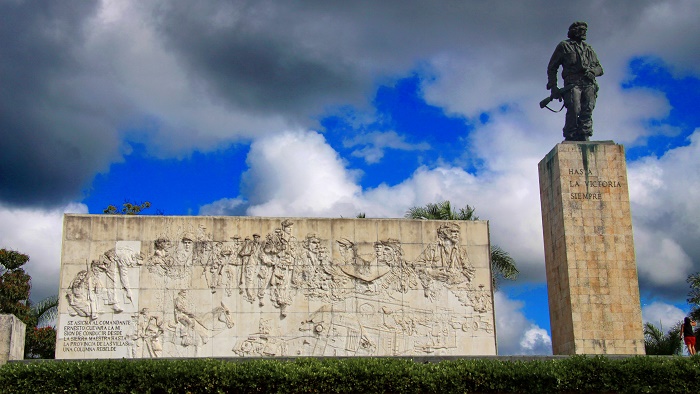 Nowadays, as everyone knows about the great revolutionary, it is imperative to visit this beautiful complex and pay respect to the fighter who was fighting in order for the people to have equality and the idea of Marxism-Leninism, channeled through the Guevarism to be embraced everywhere.