Batalha Monastery, which in translation literally means the Monastery of the Battle, is a Dominican convent (from the Order of Preachers), located in the district of Leiria, Portugal.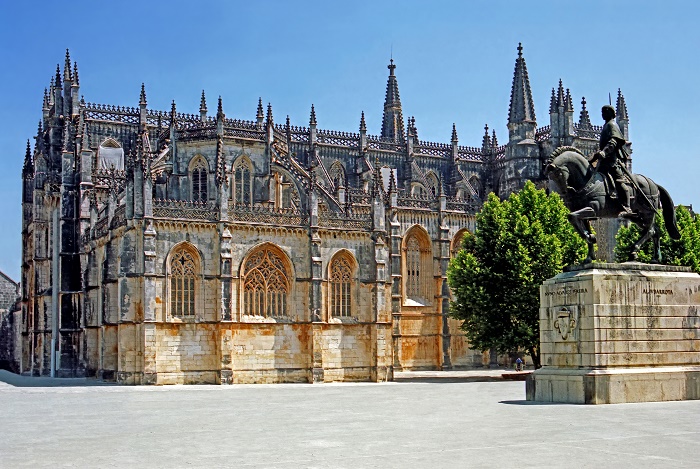 Officially known as the Monastery of Saint Mary of the Victory, in 1385 the King João I promised to build a magnificent monastery dedicated to the Virgin Mary, only if his outnumbered army defeated the Castilians at the important Battle of Aljubarrota.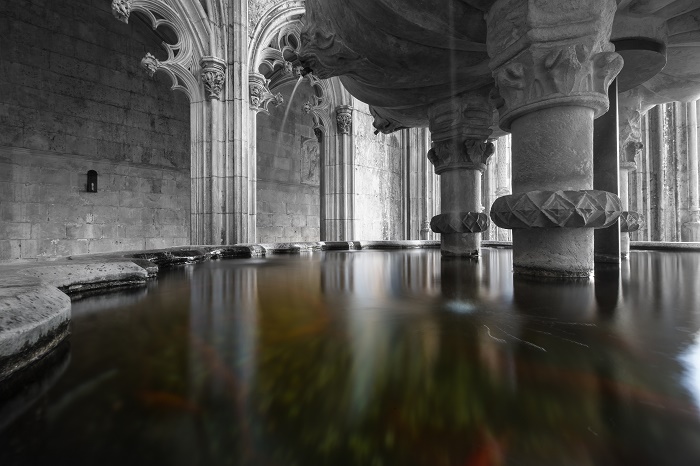 Miraculously, the King was successful in his aim, and succeeded to gain the independence of Portugal from Spain. It took over a century to build this amazing monastery, which had seven kings to oversee the construction, and in total there were fifteen architects involved in the massive project.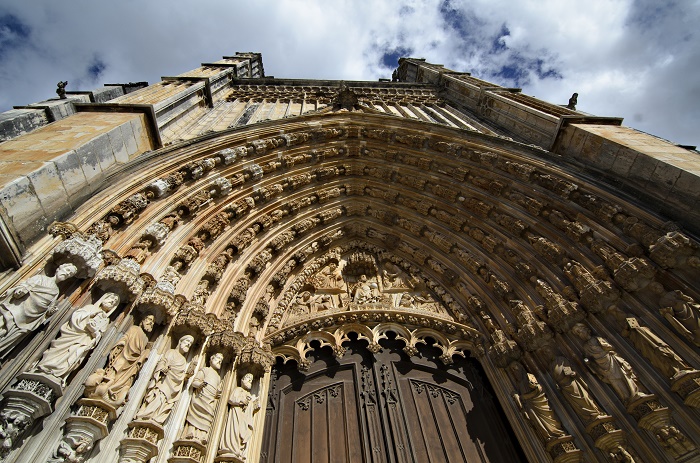 Starting in 1386 and ending in 1517, it is obviuos that the monastery was not quite finished as it was imagined at first. The Portuguese architect Afonso Domingues was the one to start with the project until 1402, who drew up the plan and many of the structures in the church, together with the cloister.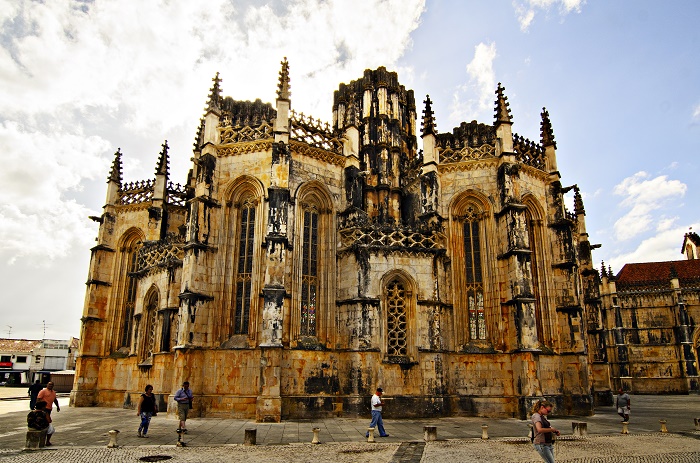 Later on, many architects took over the work, but it came to a halt when the King John III of Portugal decided to put all his efforts in the construction of the Jerónimos Monastery in Lisbon.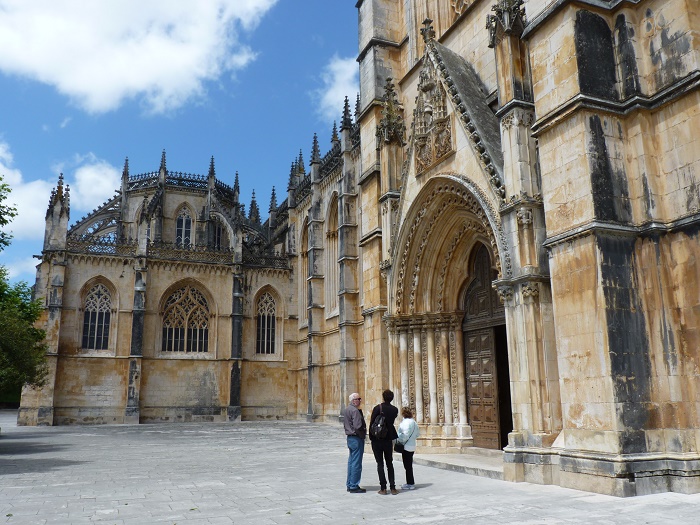 In 1755, there was an earthquake which did some damage, where later in 1840 King Ferdinand II of Portugal started restoration project so that this Portuguese jewel would be saved for future generations. It really is a masterpiece, where the west façade is covered in lacy stonework and filled with Gothic windows.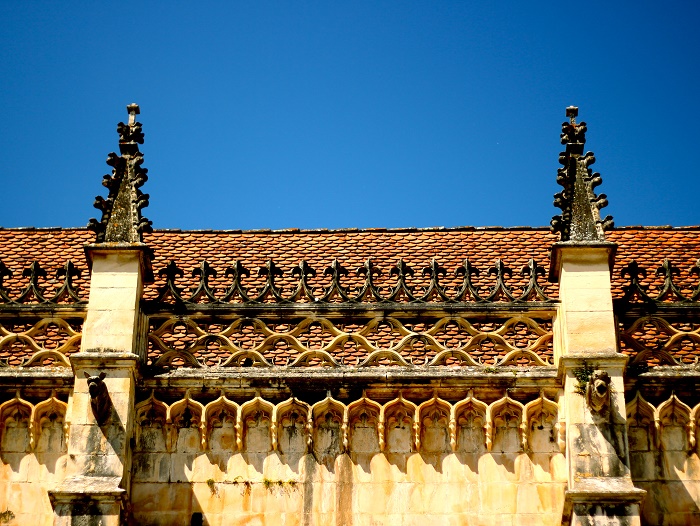 The west portal of the church is decorated with a riot of Gothic sculpture. The doors are flanked by free-standing statues of the Twelve Apostles, each one with a unique appearance. The top of the façade contains the largest stained-glass window in Portuguese Gothic architecture.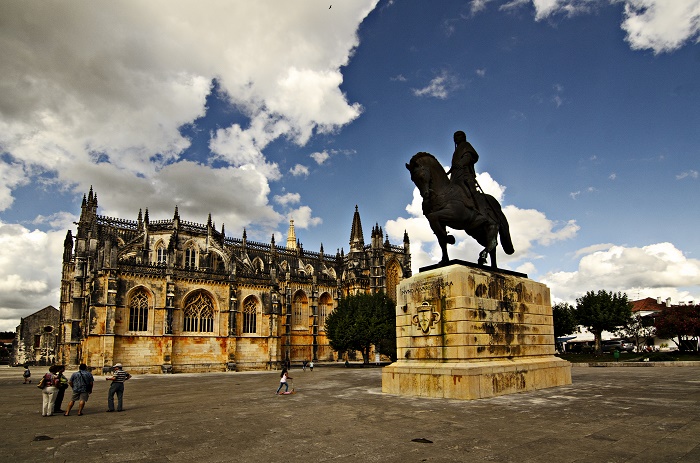 At the east end are located the Unfinished Chapels, with the equestrian statue of Nuno Alvares, who fought with João I in the battle of Aljubarrota. This cultural monument from the Portuguese Republic has been designated as a World Heritage Site by UNESCO in 1983, making it as one of the most important Gothic sites in Portugal.