Ant Atoll, also known as And Atoll, is a large atoll that lies in the Pacific Ocean, constituting the Senyavin group of islands within the Federated States of Micronesia.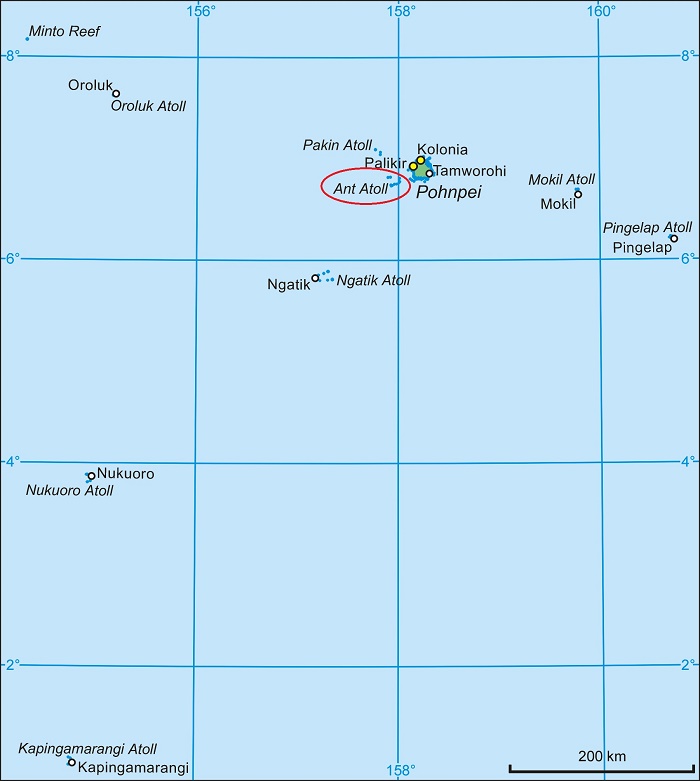 There are 13 low islands that constitute the atoll, with the highest point standing at 4 meters (13 feet) above the sea, while the central lagoon is measured to be 70 square km (27 square mi) only reachable by a single passage in the reef in the southeastern part of the atoll, named Dauenai.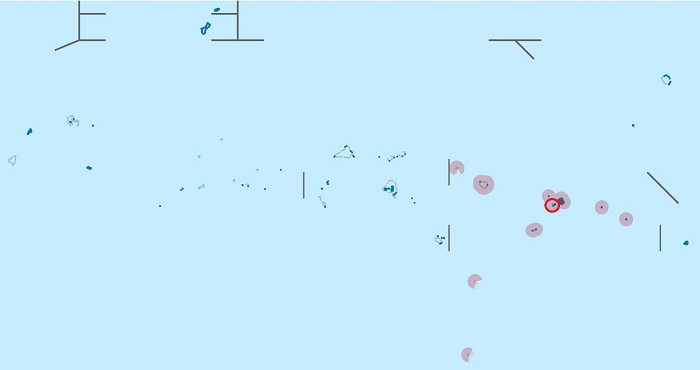 As it is located in the vicinity of Pohnpei Atoll, there is some significant history for the both ones, since the local hero Isokelekel who voyaged to Pohnpei with intent on overthrowing the rulers of Nan Madol, while first stopping at Ant Atoll in order to prepare more about Pohnpeian customs from its inhabitants.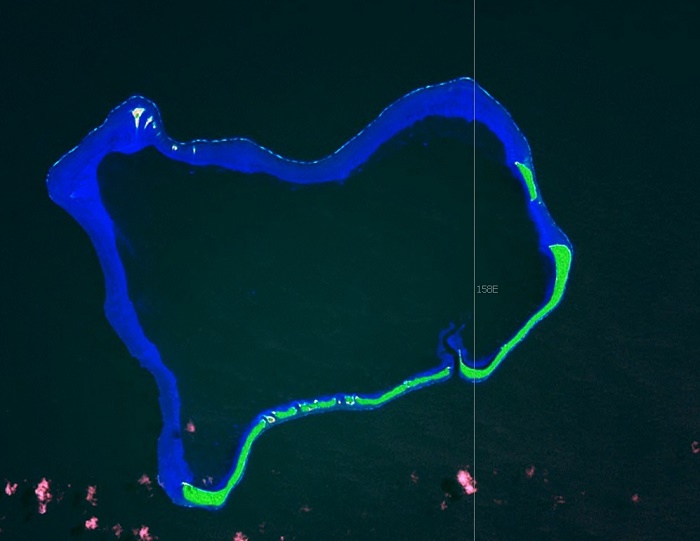 The first European to ever set eyes on Ant Atoll was Álvaro de Saavedra on 14 September 1529 shortly before his death, in his second attempt to return from Tidore to the Viceroyalty of New Spain, which was a colonial territory of the Spanish Empire in the New World.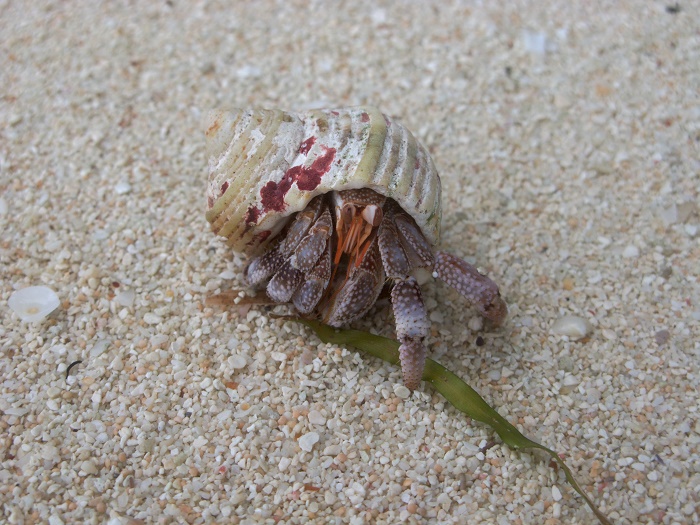 Nowadays, there are no permanent inhabitants on the islets, except for one small settlement that numbers some dozen locals, however, there are large colonies of black noddies, terns, boobies, and frigatebirds, in addition to the very rich marine life which includes a healthy community of gray reef sharks that are mostly located around the passage in the southeastern part.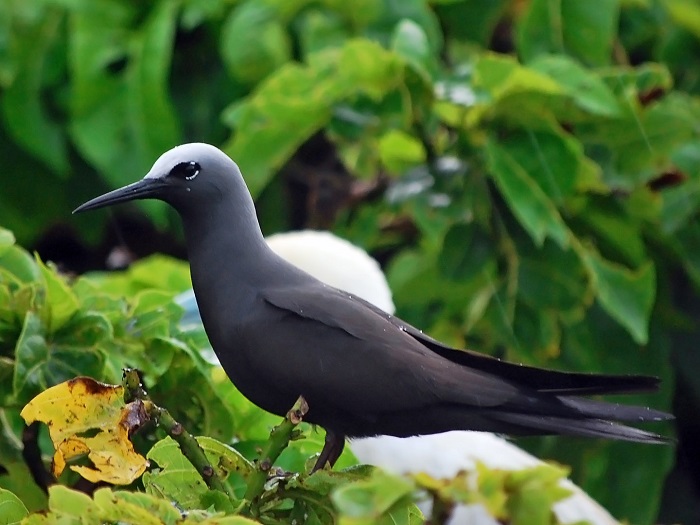 The orange sponges, unicornfish, triggerfish, wrasses, surgeons, groupers, butterflyfish, angelfish, moorish idols, moray eels, and even spinner dolphins, barracudas, and jacks can be found all around the passage which is definitely the most wanted scuba diving place for the visitors.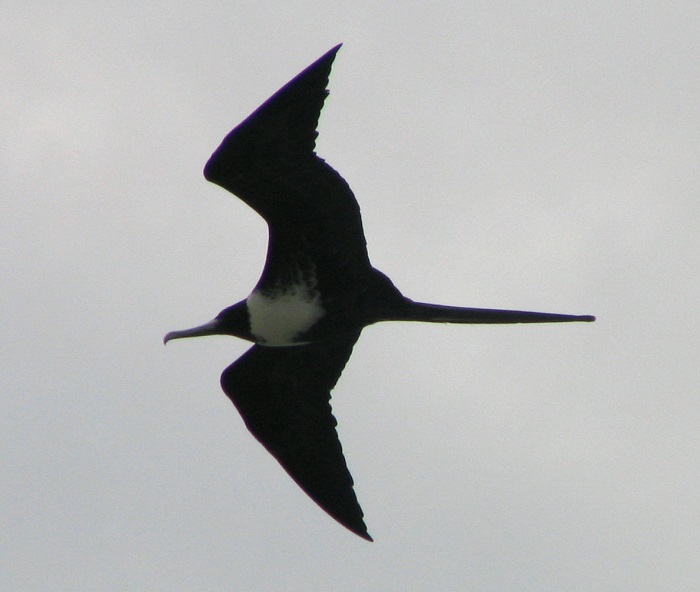 As it is increasing in popularity with tourists for amazing diving and snorkeling, the atoll was recognized in 2008 by UNESCO as a World Biosphere Reserve which serves as an important refuge for biodiversity in Micronesia.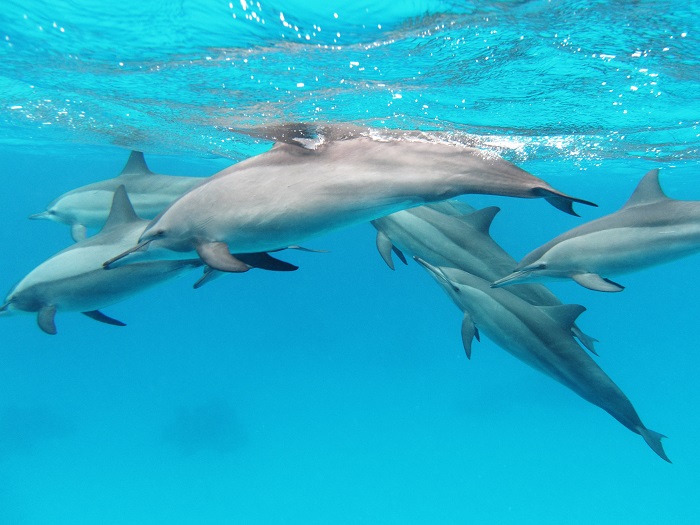 In addition, some projects are being introduced to improve the life for the few locals living on the atoll, such as setting up a solar power system for the rangers who are fighting the fishers that are increasingly poaching in the protected marine area.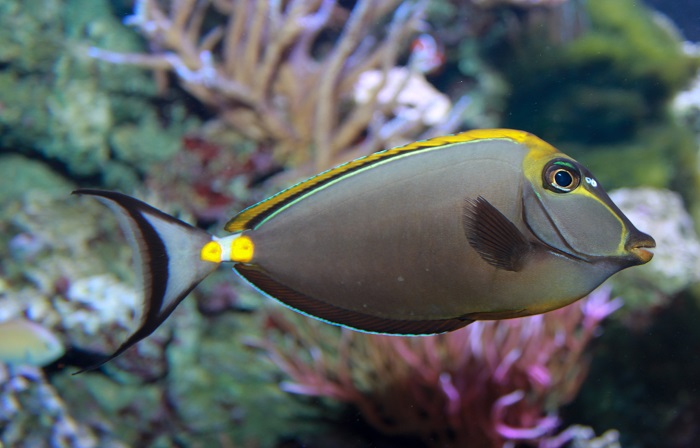 Still, as Micronesia is growing in popularity worldwide with its impressive atolls, flora, fauna and marine life, more tourists will be coming to visit Ant Atoll, which means that there will be more income for the people who are trying to preserve this stupendous natural masterpiece.