The Torre Arcos Bosques II is a postmodernist style twin skyscraper that has a very unique architecture, and it is located in the colonia Bosques de las Lomas, which is a neighborhood in the western part of the capital city of the United Mexican States, Mexico City.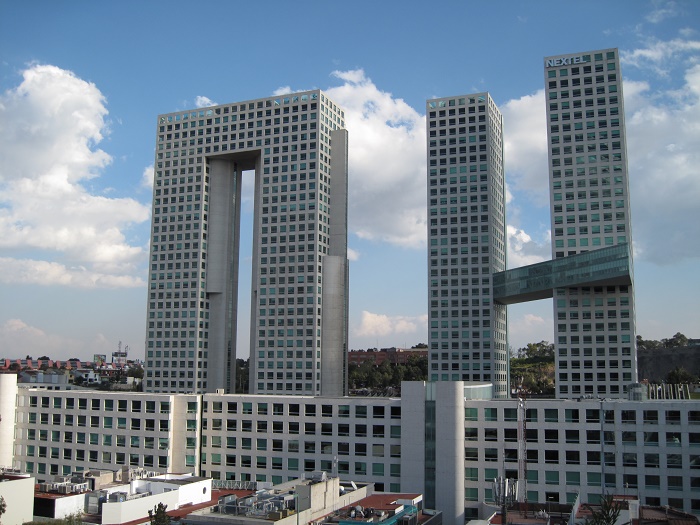 Designated as an office space building, there is one five star hotel, as well as a shopping center located within the building, with office space that covers an area of about 98,900 square m (1,064,551 square ft).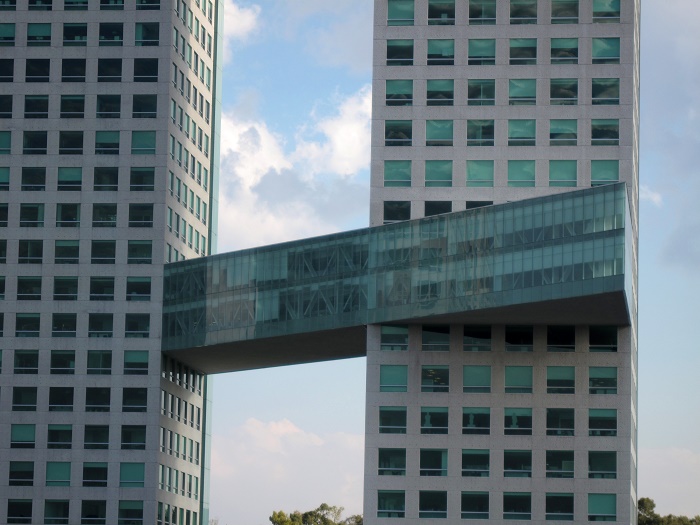 Torre Arcos Bosques II was designed by the Mexican architects Teodoro González de León, Francisco Serrano from Skidmore Owings & Merrill LLP, where the structural engineering job together with the contract job being done by the Mexican real estate development company GICSA.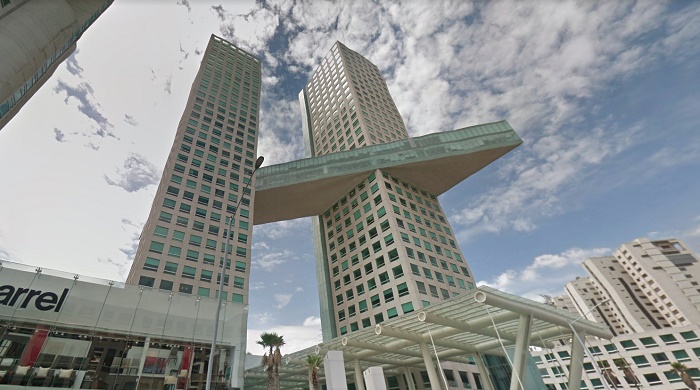 With a height of 162 meters (531 feet) above the ground, there are 34 floors, but the most striking feature is the lintel-like part of two floors located at the 15 and 16 floor that connects both of the buildings. The construction was done between 2005 and 2008 using materials as reinforced concrete, glass, white marble and aluminum.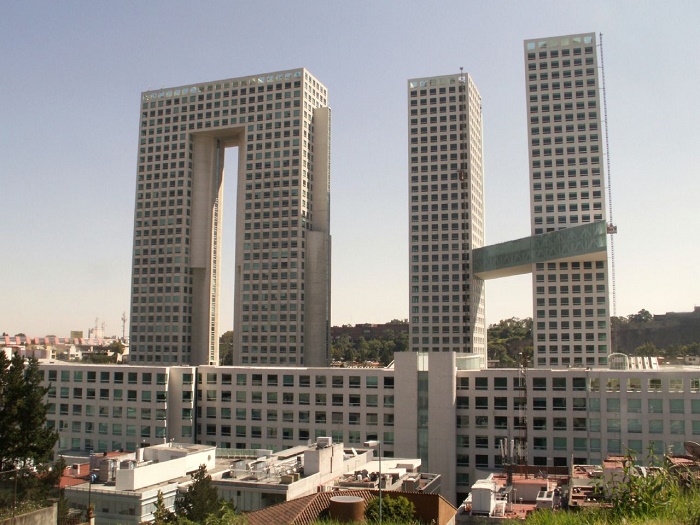 The façades of the skyscraper are painted white so that the polarized green windows would be highlighted more, nevertheless, there is also an underground structure, where 5 underground parking levels can be found. Being one of the most modern buildings in the country, the building has the Building Management System which is an intelligent one that controls all of the facilities and equipment in the most harmonious and efficient way possible.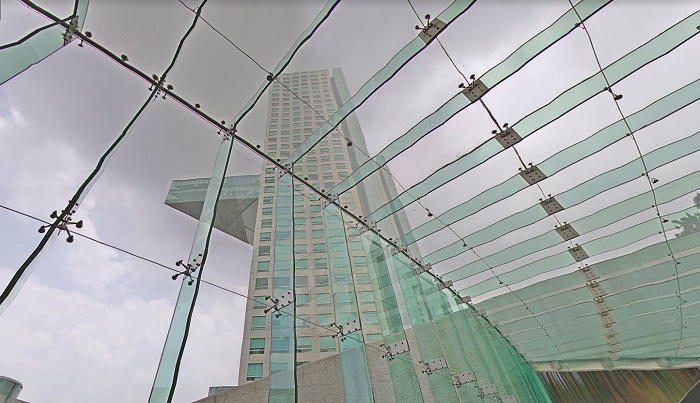 Certainly one of the most impressive works that have been created on the American continent, Torre Arcos Bosques II shall remain one of the most beautiful postmodernist examples of how architects can create their work in order to get more appraisals.