Mount Cook, also known as Aoraki/Mount Cook, is the highest mountain that can be found on the South Island, which comprises the island nation in the southwestern Pacific Ocean, New Zealand. With a height of 3,724 meters (12,218 feet), the mountain consists of three summits which differ in height.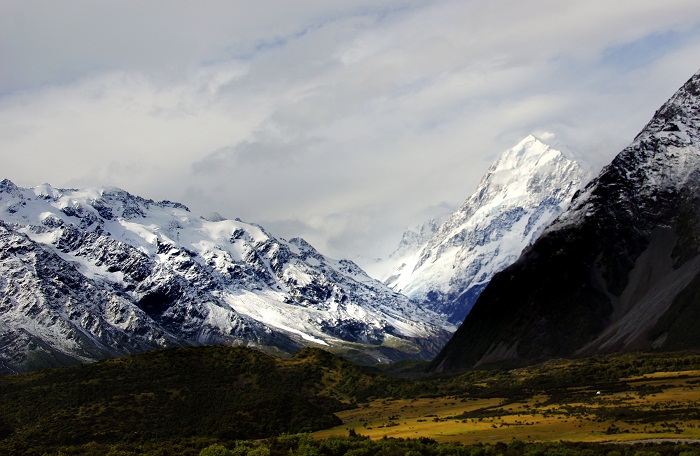 In the past, the mountain was with higher altitude which before 1991 was measured at 3,764 meters (12,349 feet), however, due to a rock slide and subsequent erosion the height was significantly reduced.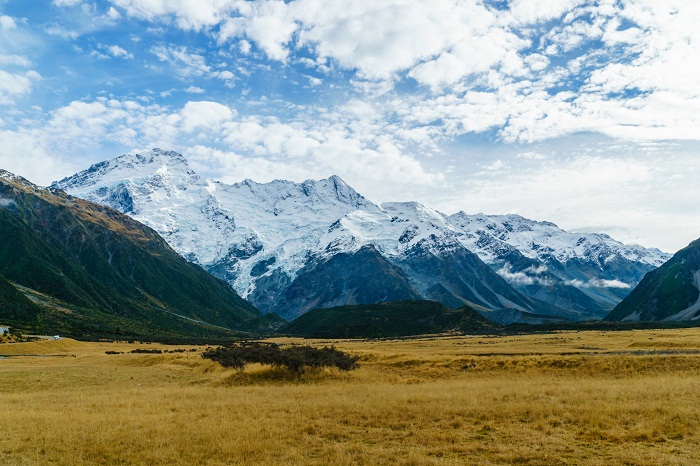 Being a popular tourist destination, Mount Cook was also the place where Sir Edmund Hillary was developing his climbing skills in preparation for the conquest of the world's highest peak, Everest, and with its alpine in the purest sense, sky scraping peaks, glaciers and permanent snow fields, it is a very popular destination for tourists.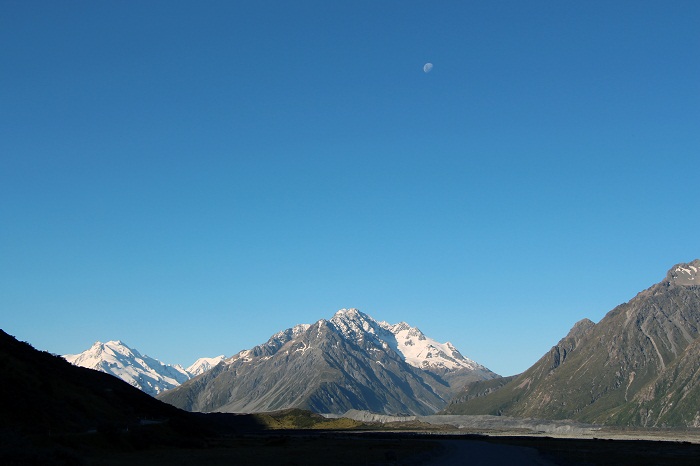 As it is part of the Aoraki/Mount Cook National Park, in the Canterbury region, the peak is in the center of the distinctive alpine fault of the Southern Alps of the South Island which is some 650 km (404 mi) long, making it the reason for the uplift of the mountain that moves ever 100 to 300 years.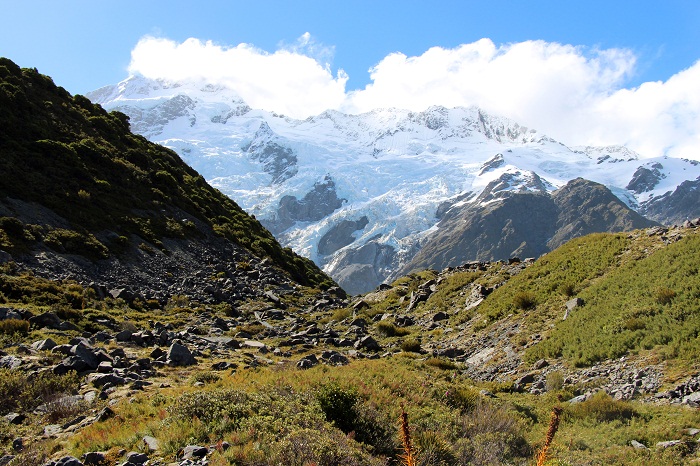 Nevertheless, at the base of the mountain there is the Aoraki Mount Cook Village which provides a range of accommodation from an international style hotel to motels, backpackers and camping to all those who are eager to experience New Zealand's most extraordinary nature.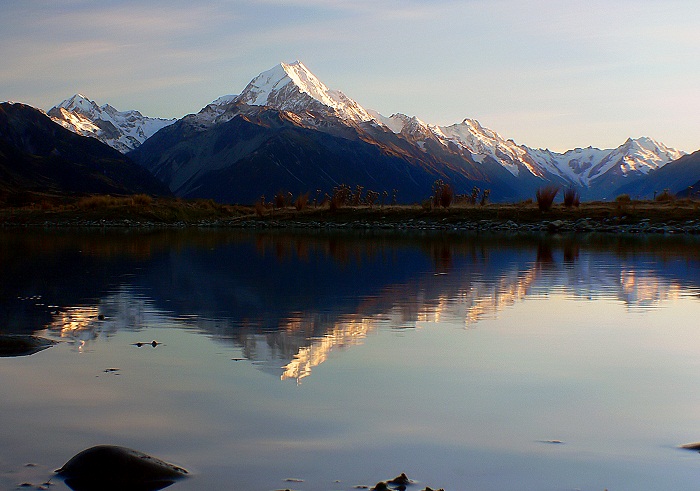 There are 10 short walks beginning near the village, where all tracks are formed and well marked, but for those that are more experienced alpine hikers, there are three mountain pass routes that pass over Mueller, Copland and Ball passes which are certainly more interesting for the greatly courageous ones.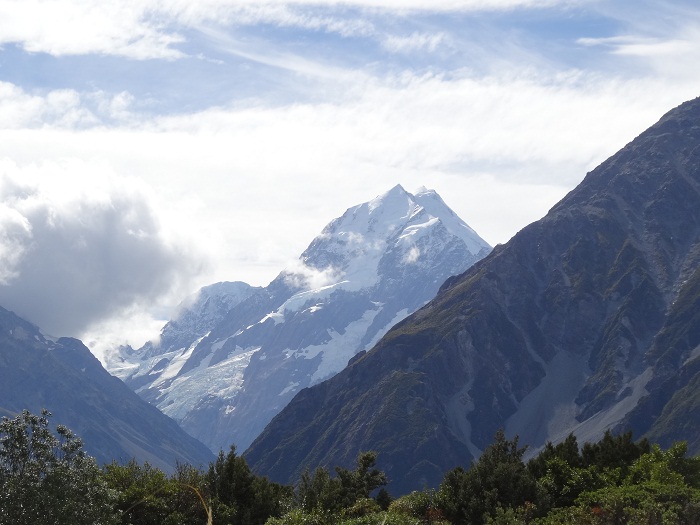 The first recorded, however, unsuccessful attempt on the summit was made on 2 March 1882 by the Irishman Reverend William S. Green, the Swiss hotelier Emil Boss and the Swiss mountain guide Ulrich Kaufmann via the Tasman and Linda Glaciers. The first mountaineers that reached the top were the New Zealanders Tom Fyfe, John Michael (Jack) Clarke and George Graham who successfully reached the summit on 25 December 1894.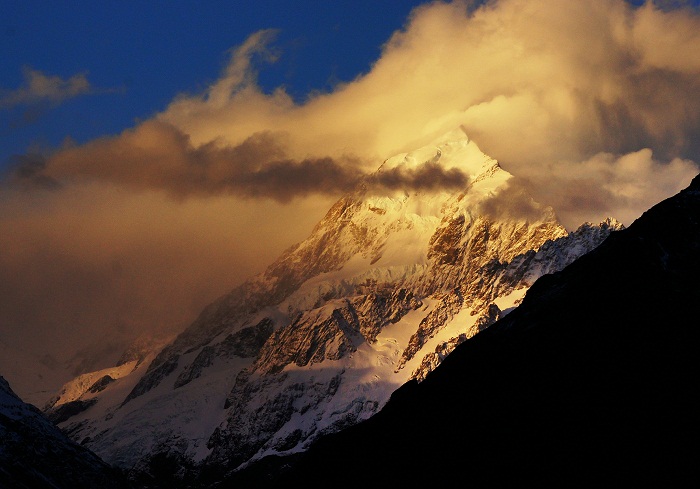 Nowadays, there are helicopters and ski-planes that provide access to the park's fabulous glaciers that give excellent choice for intermediate and advanced skiers, and perfect opportunities to visit ice caves that are spread all around the glaciers.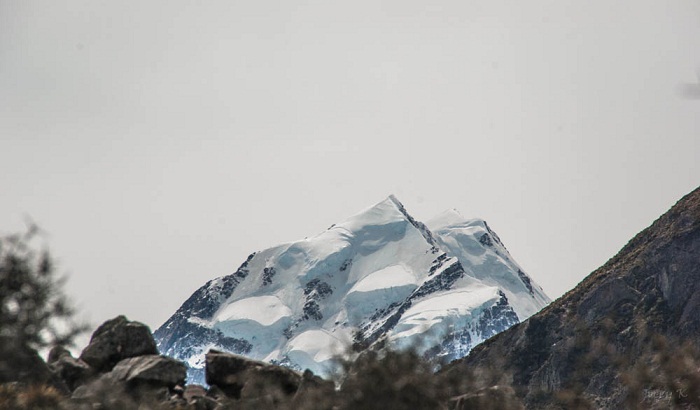 The Tasman Glacier, the Murchison, Darwin and Bonney glaciers are among the most popular glaciers. The surreal milky lakes which get their color from the suspended, glacier-ground rock sediment are the perfect photo opportunity which allows people to feel like they are on a different, yet delightful planet.