Milford Sound, or also known as Piopiotahi, is an amazing fjord which is located on the South Island, of New Zealand. Within the Fiordland National Park, it is called as the world's top travel destination and New Zealand's most famous tourist destination.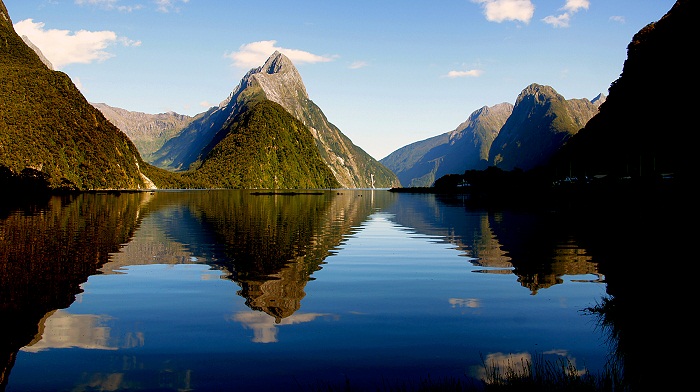 A fusion of spectacular natural features with amazing visual cues around every corner, this talisman is inspiring many travelers to make the long journey, there are 1,695 meters (5,560 feet) high Mitre Peak, known as Rahotu in Maori. Actually, there are five separate peaks that cluster around one single arrow headed summit, which few people dare to climb.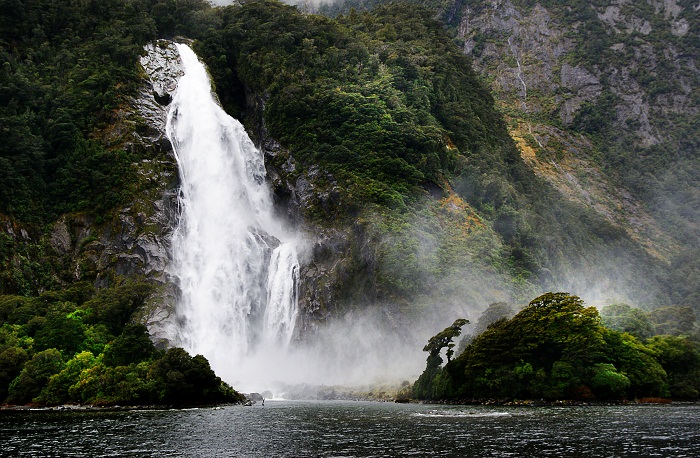 Running 15 kilometers (9 miles) inland from the Tasman Sea, Milford Sound has two permanent waterfalls that have water all year round. Lady Bowen Falls and Stirling Falls are the biggest, and noticed all the time, however, when there are heavy rains, many other small waterfalls are created temporarily, alongside the rocks that face the fjord.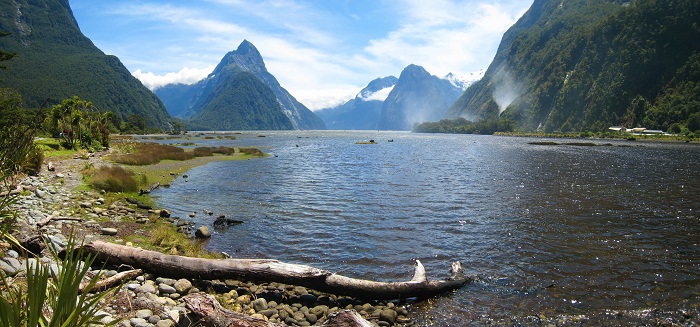 The Milford Sound can attract up to 1 million tourists per year, which most likely is the reason for the ecoterrorism happened in February 2004, when 13,000 liters (3,434 gallons) diesel fuel were discovered in the fjord.

The oil spill was removed, and the wildlife impact appears to be very minimal. Yet, this nature should be taken care of a lot more, due to the fact it is not just an important spot for New Zealand's tourist industry, but also it is a unique place which offers quite the magnificent landscape photos one can take.