Kruszyniany Mosque is a small wooden mosque which is located in the village of Kruszyniany which is part of the Podlaskie Voivodeship, within the northeastern part of the Republic of Poland. This still active mosque, is a unique representation of the Tatars who practice Islam here, and who settled in the area after King John III Sobieski assigned the village as their home during the Polish-Lithuanian Commonwealth.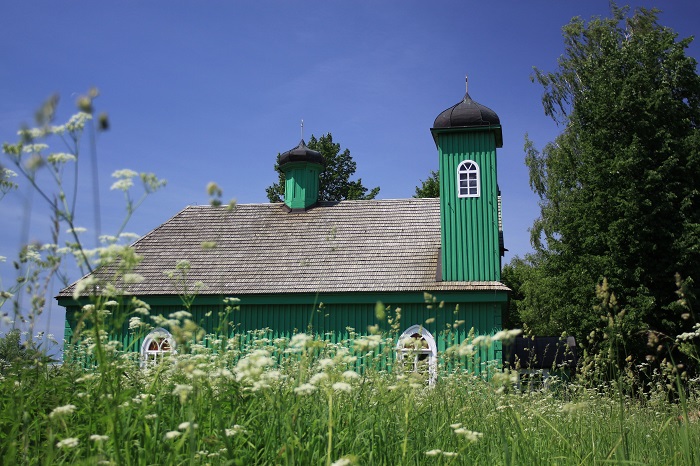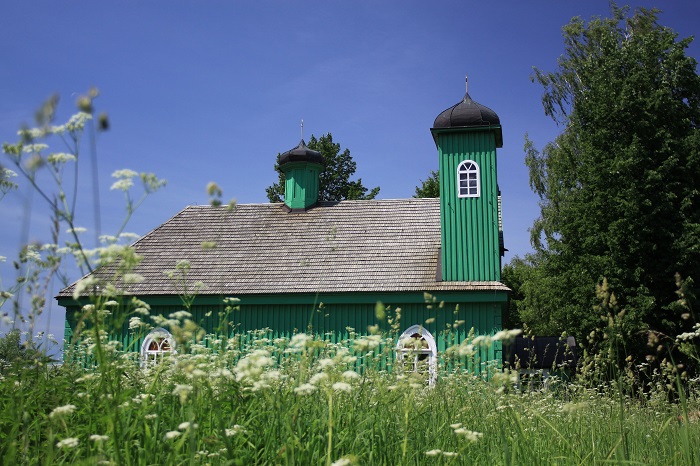 Being from the Turkic and Mongol group of people who lived in Asia and Europe, the Muslim Tatars who nowadays are living in Poland, Lithuania and Belarus are also known as Lipka Tatars, and they are descendants from the people who were fighting in the war against the Ottoman Empire.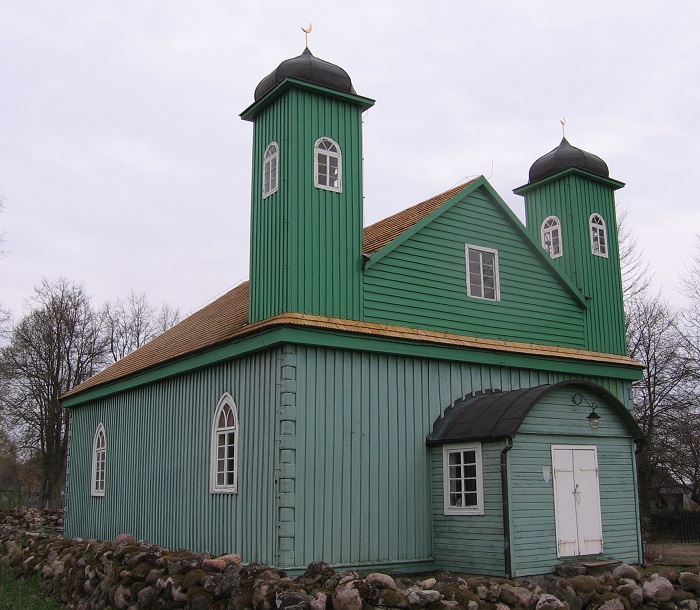 As a reward for their loyalty, the King of Poland and Grand Duke of Lithuania, King John III Sobieski, with a royal decree granted them several privileges, and when they moved to Kruszyniany, the Tatars right away began constructing structures that represent their culture.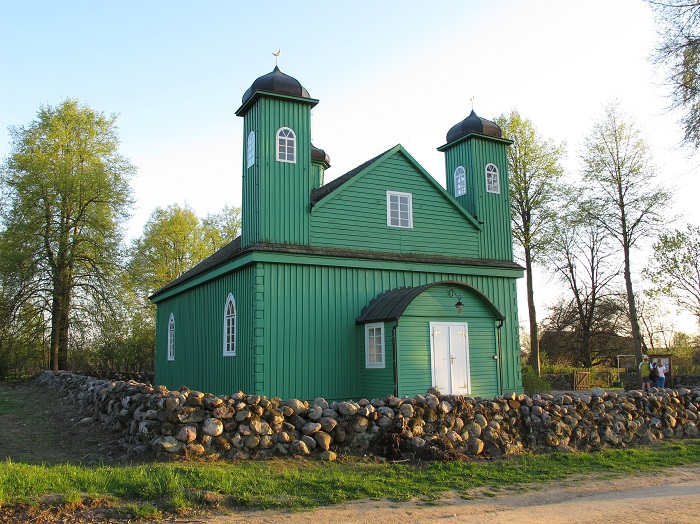 As the Kruszyniany Mosque is considered to be the oldest Tatar mosque in Poland, it is built entirely from wood on the plan of a rectangle which is 10 meters (33 feet) wide and 13 meters (43 feet) long. The earliest record dates back to 1717, even though there are some sources which suggest that most likely there have been another religious place of worship in its place.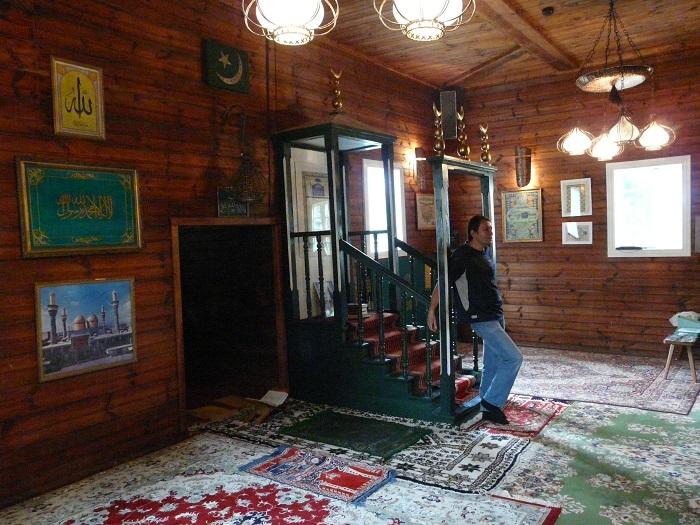 The interior is as expected from Muslim religious structures, with two rooms, where one is smaller and designated for women only, although tourists can enter here as well, but can not go into the main prayer hall. As it does not represent the usual mosques that are seen in Turkey and the Caucasus Region, the tallest point of the mosque reaches some 8 meters (26 feet) above its surrounding, with hip roof that is covered with shingles.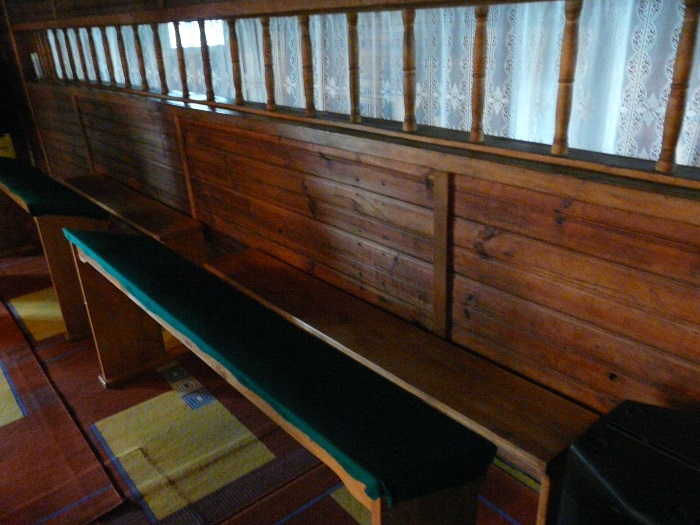 There are two towers which represent something like minarets, both of them topped with Islamic symbol, the crescent, and in addition, there is a third one at the center of the entire structure, with no windows and also topped with the Islamic symbol, the crescent.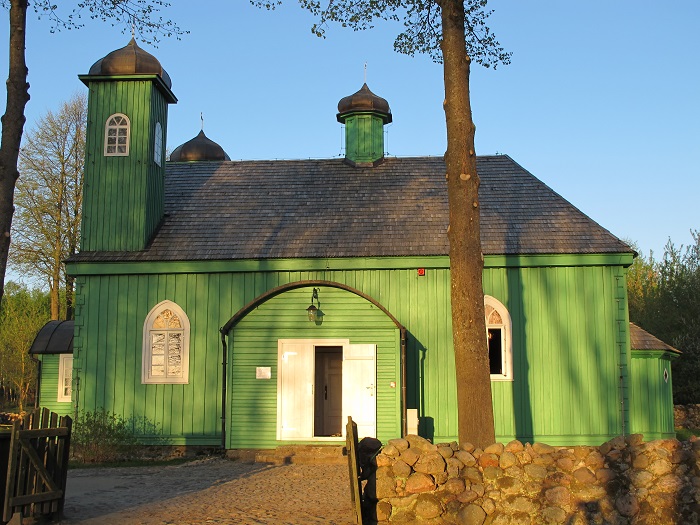 With its green color, it blends in with the surrounding, as it does not stand out, and because of its unusual shape and not so aggressive symbols, some people could mistake it for a church. There were several renovations that helped the building to survive the somewhat harsh Polish climate, and fortunately, since 3 November 1960 the Kruszyniany Mosque is listed on Poland's Registry of Objects of Cultural Heritage.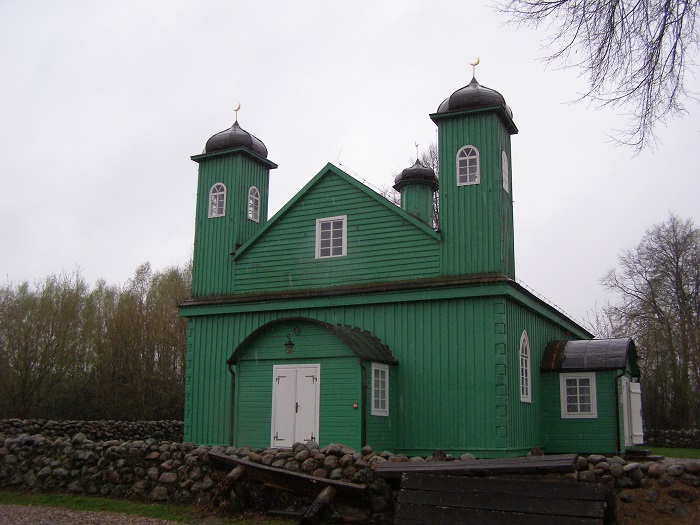 All in all, a small historic structure that represents the architecture of the locals who wanted to create something that does not stand out from the rest of the buildings, but in the same time to be unique which will allure the worshipers inside for a small prayer.