Kali Gandaki Gorge, also known as Andha Galchi, is a gorge through which the Gandaki River flows, a river which is also known as Kali Gandaki, and it is located in the Hymalayas, more precisely in Nepal.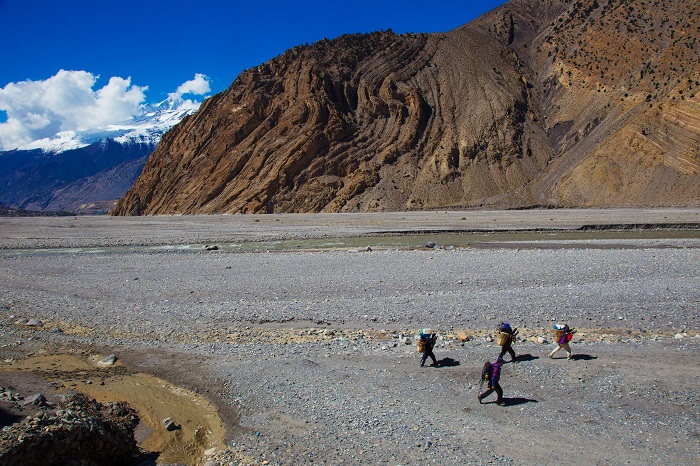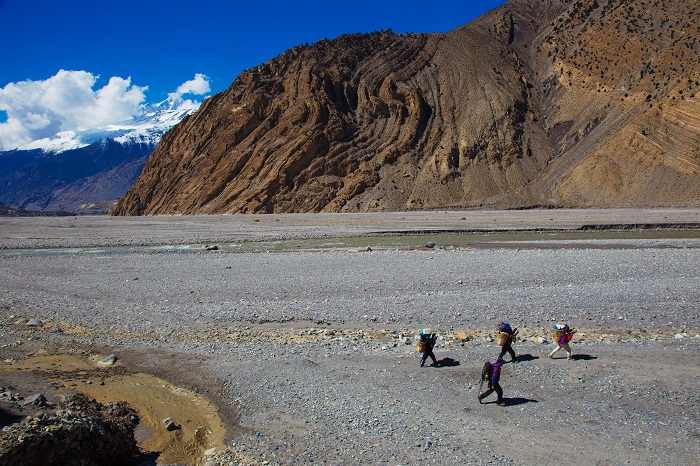 According to some measures, this is the world's deepest gorge which is at a height of 5,571 m (18,278 ft) lower than the Annapurna I. The gorge actually divides two massive mountains; to the west is Dhaulagiri 8,167 metres (26,795 feet) high, while to the west lies the majestic peak of Annapurna standing at 8,091 metres (26,545 feet).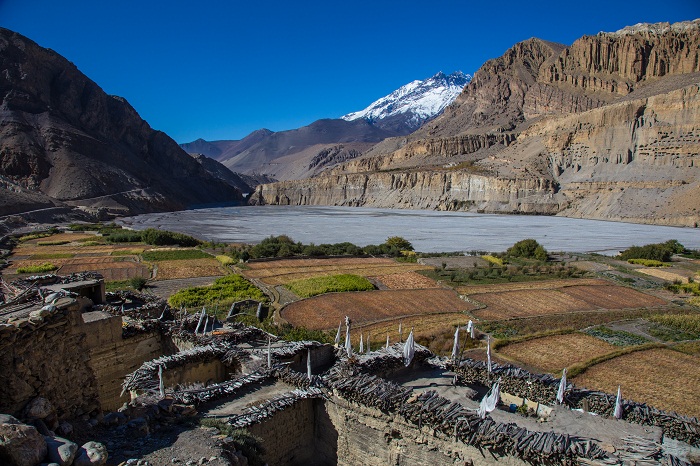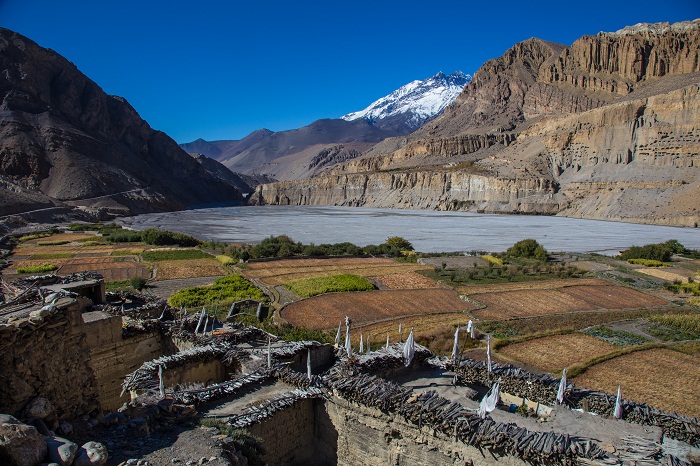 The Kali Gandaki river, which runs between these two massive mountains, theoretically has a difference in height between the gorge floor and the rims of 5,487 m (18,000 ft), and that is if you take the mountain tops as the rims of this gorge. The gorge was created by a river which is older than the mountains themselves.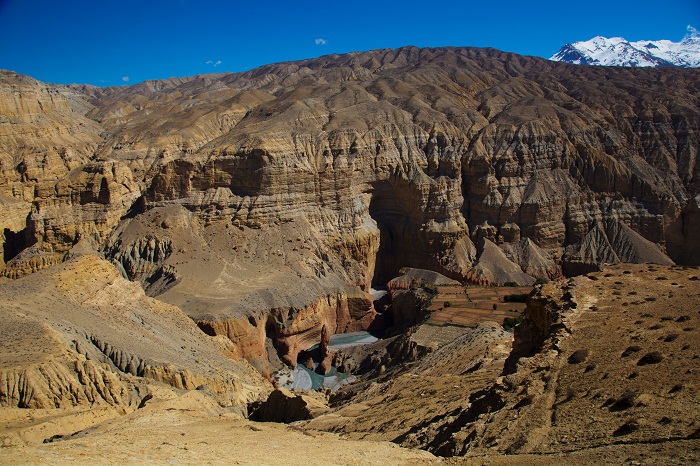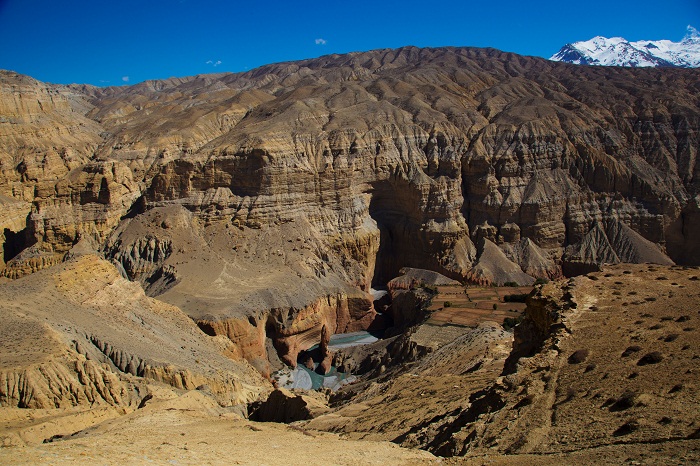 Millions of years ago, tectonic movements slowly forced the land upwards to create the Himalaya Massif. While this was happening, the river continued on its course cutting its way through the gradual uplift. The Kali Gandaki River has its source on the border with Tibet, China and northern Nepal.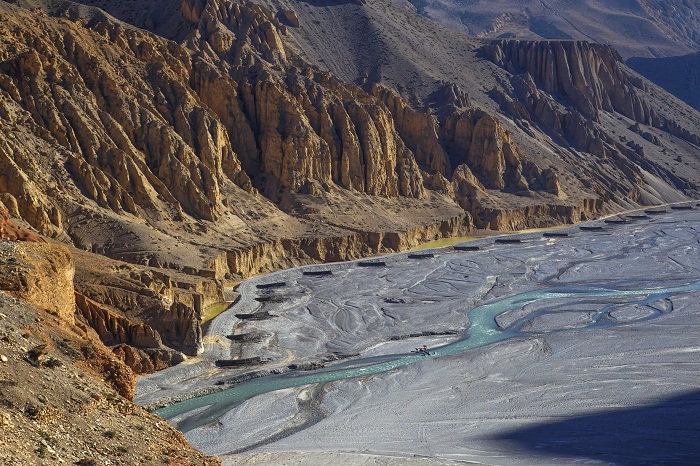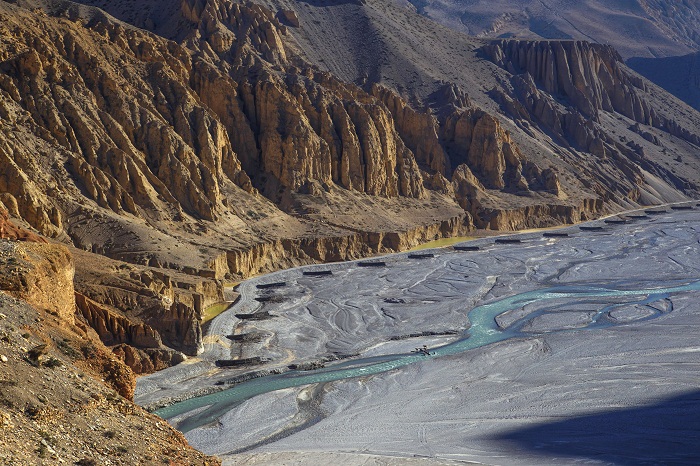 The river source coincides with the Tibetan border and Ganges-Brahmaputra watershed divide. The river then flows south through the ancient kingdom of Mustang. It flows through a sheer-sided, deep canyon immediately south of the Mustang capital of Lo Manthang, then widens as it approaches Kagbeni where high Himalayan ranges begin to close in.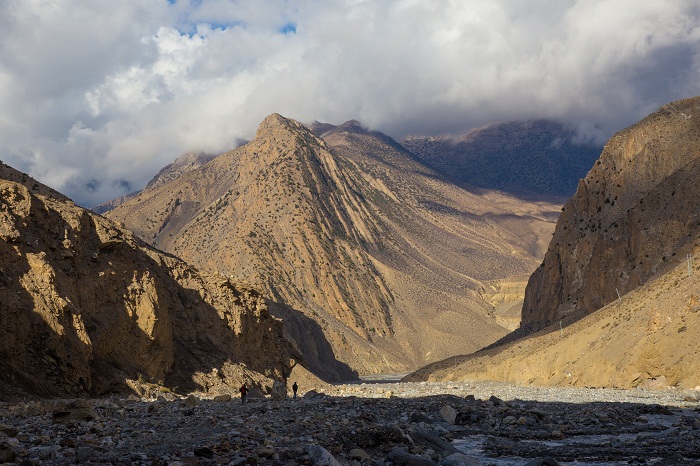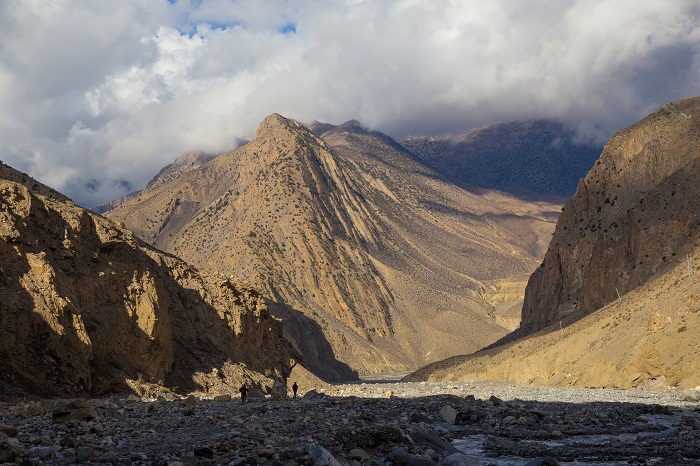 The river continues southward past Jomsom, Marpha, and Tukuche to the deepest part of the gorge about 7 km south of Tukuche in the area of Lete. The gorge then broadens past Dana and Tatopani toward Beni.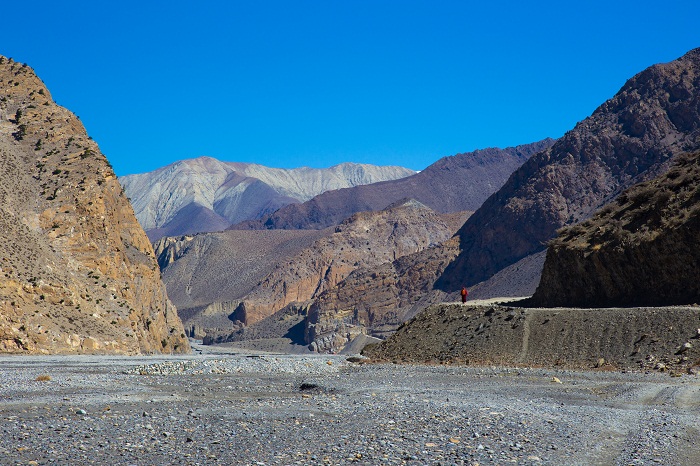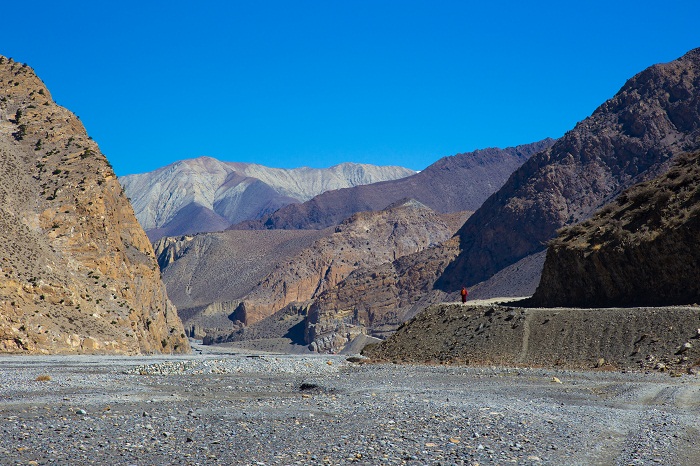 Nowadays, serving as an important part of the Nepalese tourism sector, it also had the purpose of a trade route in the past between India and Tibet, and still it is a magnificent sight for everyone to see in person.