Canyons de Furnas is an attraction that features rocky cliffs which are surrounding small lakes and rivers, and it is located in the Municipality of Capitólio, in the southwestern part of the State of Minas Gerais, within the Federative Republic of Brazil.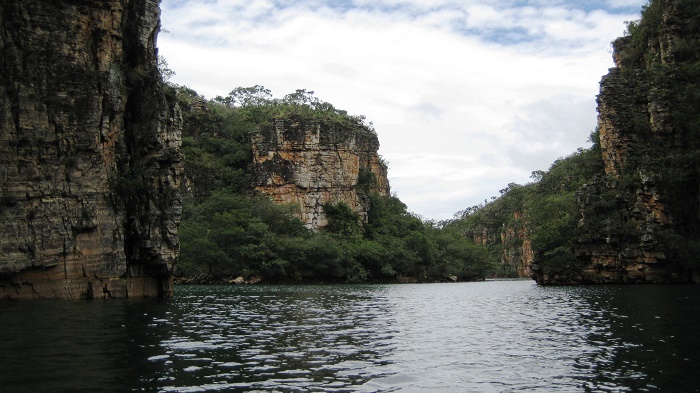 As the small municipality has several amazing places of interest, Canyons de Furnas are definitely among those that are considered to be the best in the country, which should be visited at least once when visiting Brazil. The canyons are actually channels which form natural pools of clear green water that are surrounded with sheer rocky walls, and it is definitely mesmerizing that this gem is bigger in area when compared to the Guanabara Bay.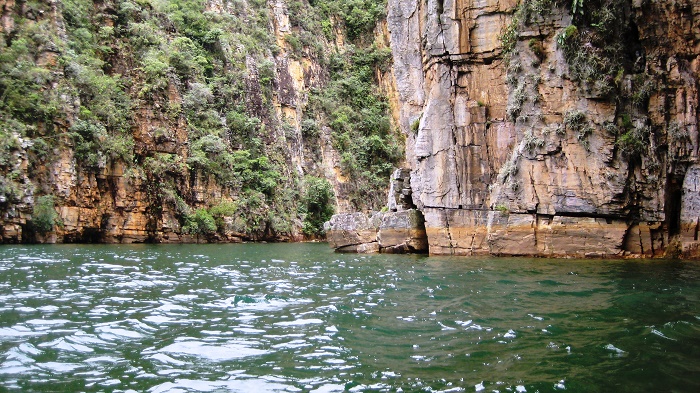 Even though it would appear that Mother Nature has carved this picturesque place, it was actually made with the construction of the Furnas Hydroelectric Power Plant, where the local population was not so keen on having it in their backyards.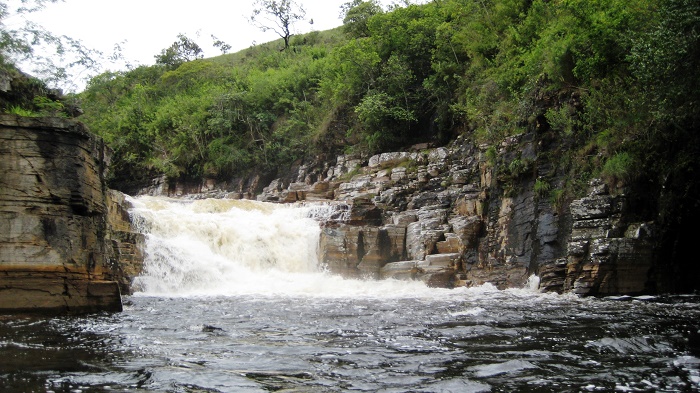 Today there is still some resentment towards the hydro plant, but the tourism sector is booming in the area, as there are plenty of Brazilians who are coming to enjoy in the amazing landscape. There is a barge that goes from the Rio Turvo Bridge around the deep canyons, although there are private boats that can be rented and one would enjoy in Furnas in complete privacy.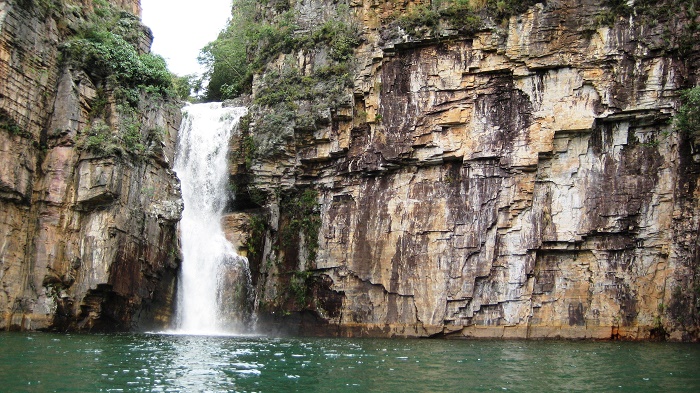 As it is necessary to spend at least 3 hours in order to soak up the entire beauty of the land, and among the first sights are the to 20 meters (66 feet) waterfalls which are hitting everyone with fresh water drops. Continuing upstream, there is the Blue Lagoon that is perfect for nature lovers as it is an exquisite stop since it offers a cascading waterfall that is formed from two different levels filling the lagoon with crystal clear waters below.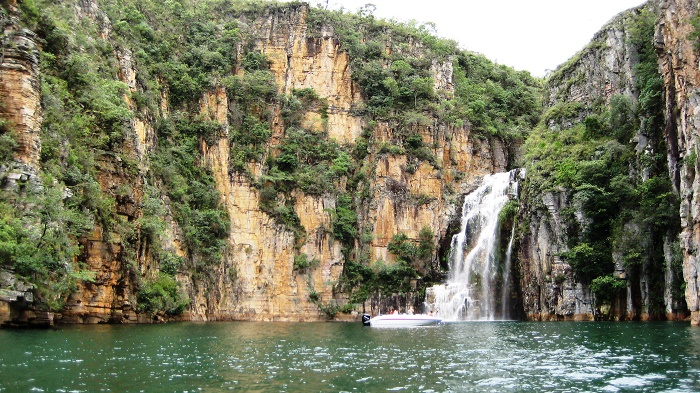 Besides the long ride among the impressive nature, there is the possibility to stop at some of the canyons and swim in the deep or shallow waters, or simply get underneath the great waterfalls. In addition, there is also the possibility to hike above the canyons, however, all those hiking enthusiasts should be careful since not all of the places are marked and close to the highway that passes next to Canyons de Furnas.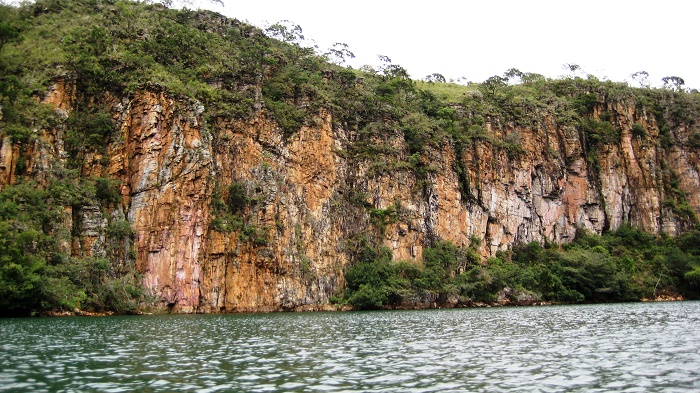 If lucky, the lookout that is better known as Mirante dos Cânions which can be reached after half and hour hike from the MG-050 road between the 312 km and 313 km marker, it will mesmerize every single person who is not impressed that easily.