Yonggwang Station is a metro station which is part of the Mangyongdae Line of the Pyongyang Metro System, and it is located in the vicinity of the Pyongyang Train Station in the capital city of Democratic People's Republic of Korea, Pyongyang.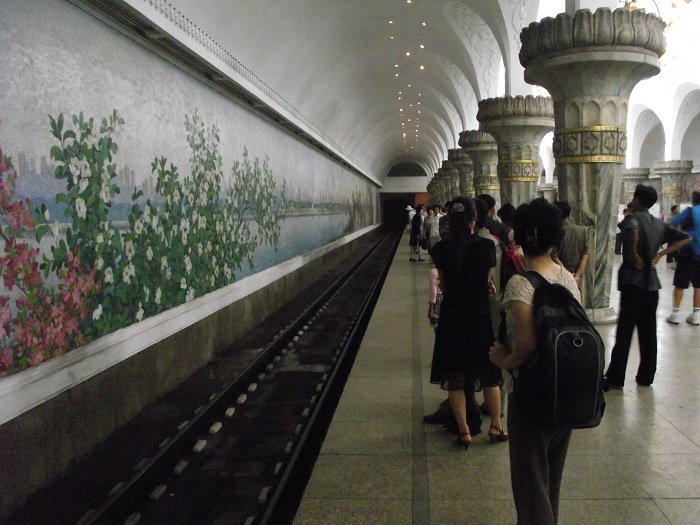 Intricately built, this metro station until recently was one of two metro stations where tourists were allowed to visit, simply because of its unique and beautiful design. The entire station is constructed in cathedral like form, with columns on the two platforms next to the tracks that are joined at the upper part of the station.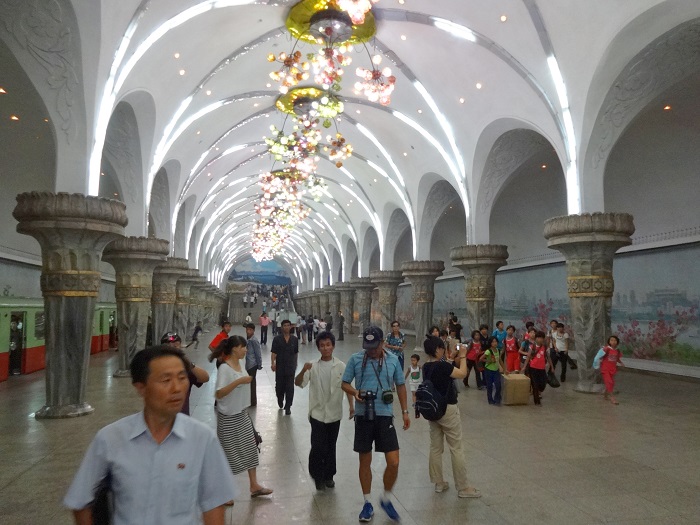 In between them, there are lights which are emitting bright white light in order for the people to be able to get from one to another point of the station. The columns on one hand are 3 meters (10 feet) tall and smaller at the base, but as moving upwards they are becoming wider.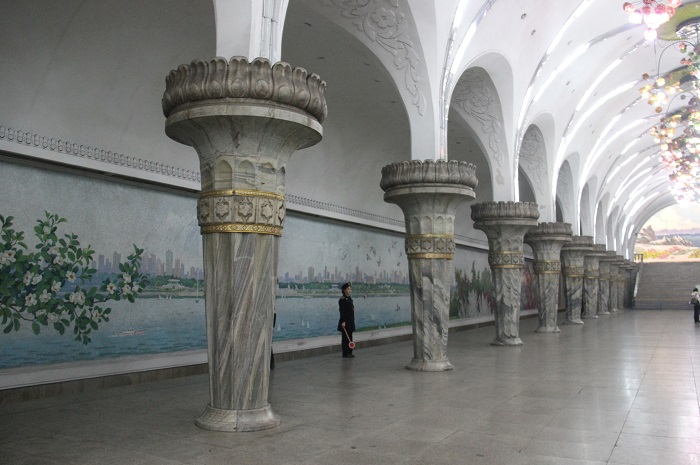 Built from grey marble, in some way they represent torches with a flame that holds the eternal flame. The chandeliers at the center of the station are uniquely made in order to represent the national Kimjongilia flower which bring some color to the entire place.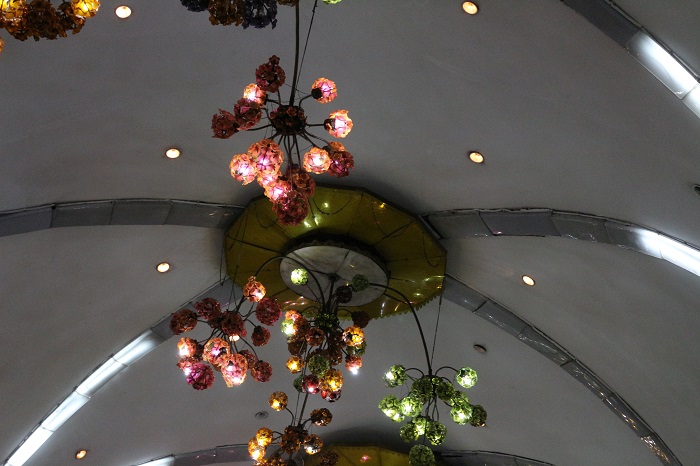 Even though they are not the only colorful detail of the station, in addition, on each of the platforms, there are nicely created, very detailed murals from North Korea's capital, as well as the intricately painted Heaven Lake which is at the top of the stairs, on one side, and the Great leader, Kim Jong-il on another one, where both are leading to the station's platform.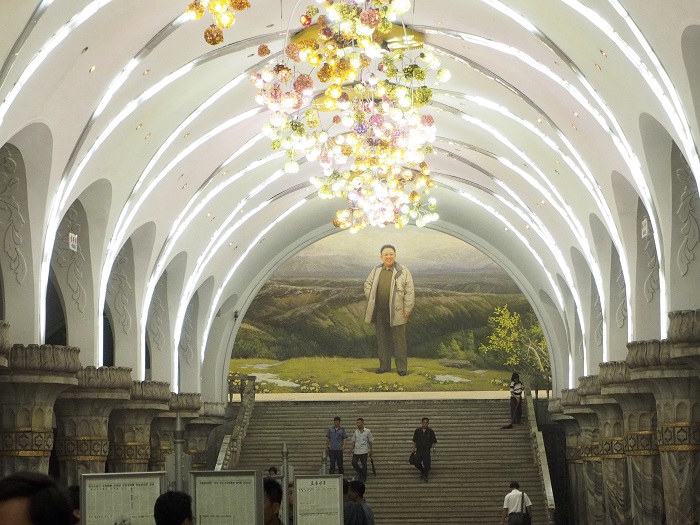 With its 80 meters (260 feet) in length, the Yonggwang Station is definitely something that should not be missed when visiting the mystical, yet quite intriguing North Korea.