The Three Crater Lakes, which official name is Three Crater Lakes of Kelimutu Volcano, are three striking summit crater lakes, that are located on the Flores Island, part of the Lesser Sunda Islands, in the Republic of Indonesia.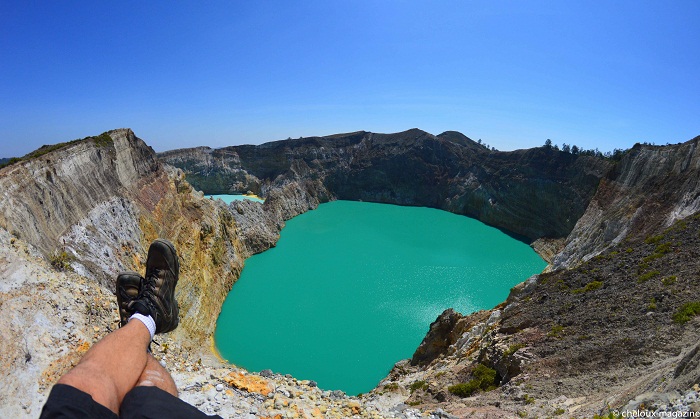 The highest elevation point of the peak is 1,693 meters (5,377 feet) with the last known eruption in 1968. Although the crater lakes share the crest of the same volcano, they have different colors.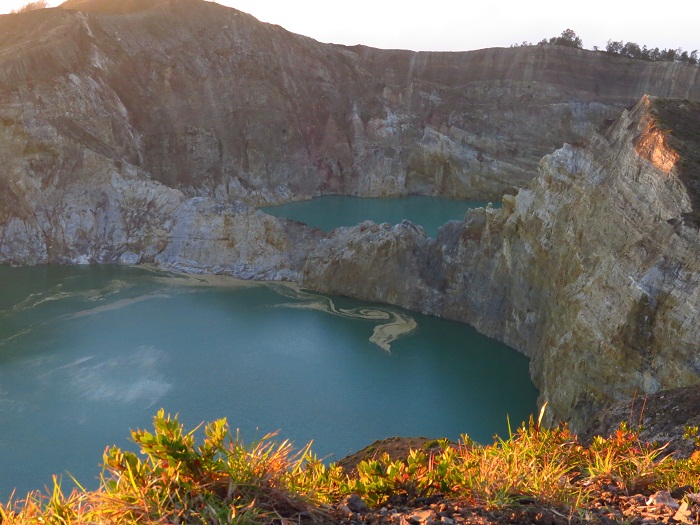 The name Kelimutu in translation actually means boiling which is not that far from the truth because quite often visitors can see wreathes of steam rise from the surface of the lakes. The Lake of Old People , which in the local language is known as Tiwu Ata Bupu, is usually blue and is the westernmost of the three lakes.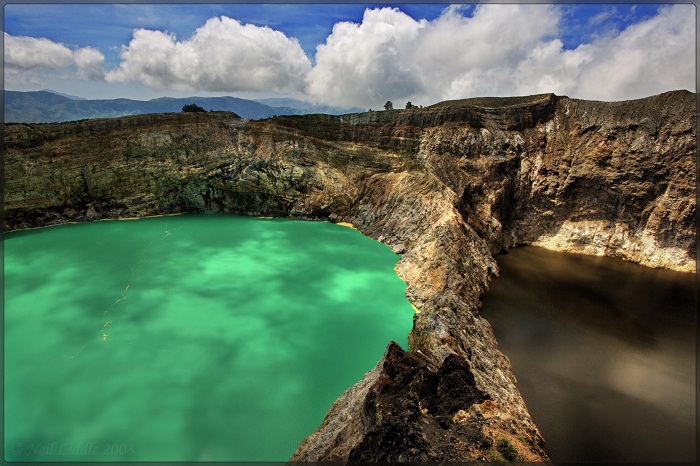 The other two lakes are separated by a shared crater wall and are known as the Lake of Young Men and Maidens or Tiwu Ko'o Fai Nuwa Muri which has green color, and the second is called the Bewitched or the Enchanted Lake or better known by the locals as Tiwu Ata Polo which has red color.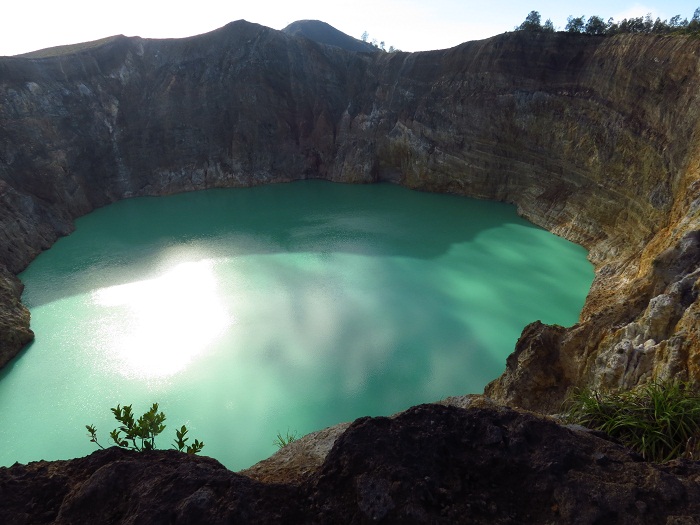 On periodic basis the colors of the lakes can be different, where most likely subaqueous fumaroles are the probable cause of active up-welling that occurs at the two eastern lakes, which are chemical reactions from the minerals contained in the lakes.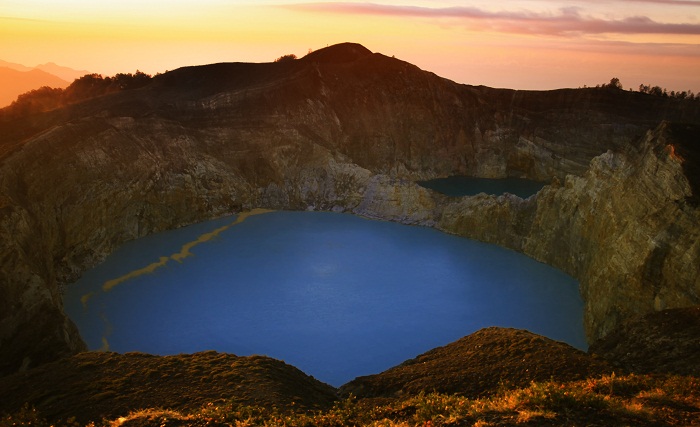 The locals believed that the lakes are the spiritual resting place of their ancestors and the lakes change color according to the mood of the spirit. The Lake of Old People, the western most lake,  is the place where those who have done good deeds go to rest, while those who have been bad are going to the Bewitched or the Enchanted Lake, which has blood red color.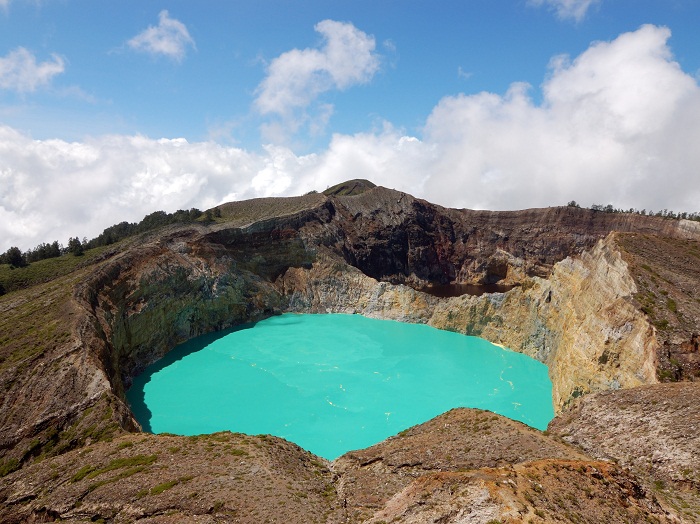 As one of the most dangerous places on the planet for visitors, due to the gases that most of the time arise, as well as the loose volcanic rocks which can crumble under your feet, this is one of the not so known places around the world, although it should be considered as a wonder of the nature.