The Mosque of the Divinity, also known as the Great Mosque of Ouakam, is a big and very interesting mosque that is built on a beach in the commune d'arrondissement of Ouakam, which is part of the city of Dakar, the capital of the Republic of Senegal.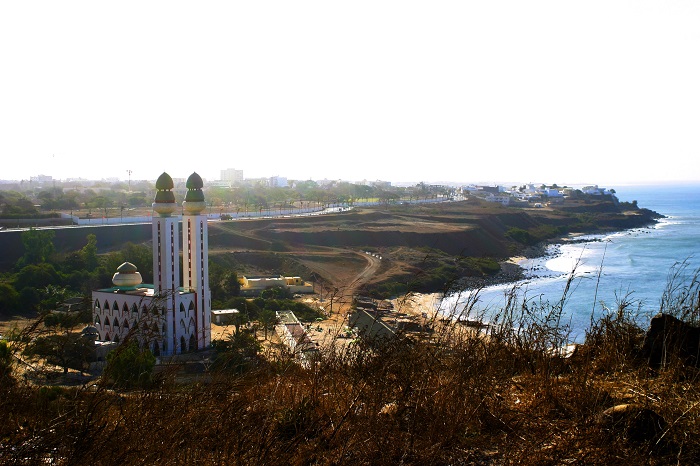 The start of the construction began on 20 May 1992 with completion date on 1 October 1997. The architect responsible for this marvelous religious object was Cheikh Ngom, however, the main instigator was Mohamed Gorgui Seyni Guèye, who was actually a holy man who claimed to see the mosque in a dream.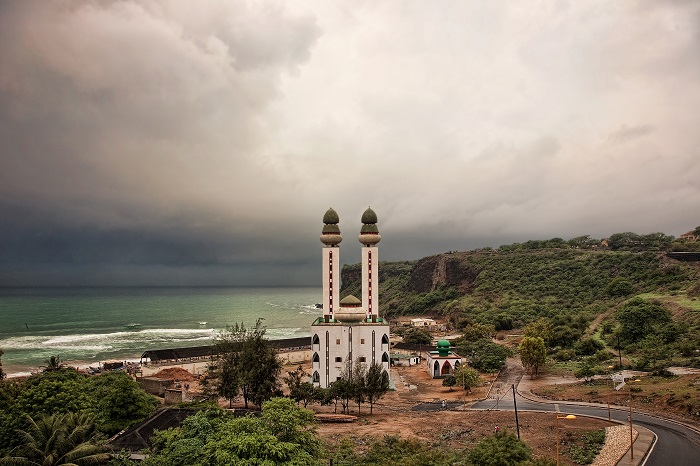 He then followed that dream, which on 28 June 1973 led him to the beach where the mosque is today located. The architectural style is somewhat modern, following lines of Islamic architecture. There are two minarets at the front entrance that are facing the ocean, and their top is stylized with small UFO-looking touches covered with green tiles which are a great symbol of Islam.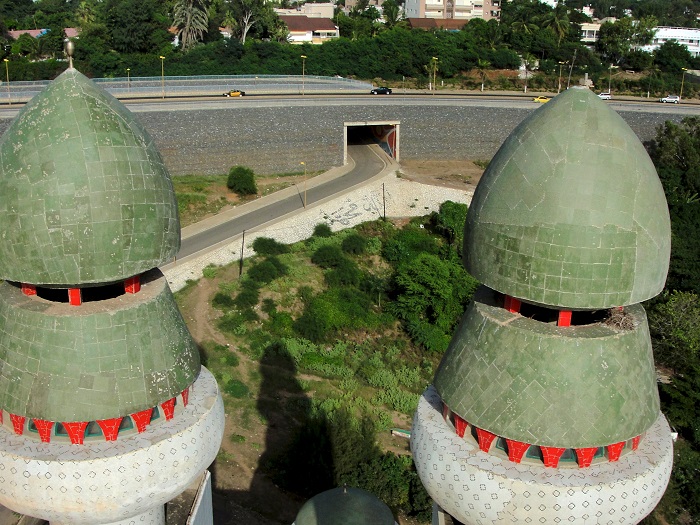 In order for the mosque to be reached easier, stairs that lead to the beach have been built, and the surroundings of the mosque have been developed in order for the people to feel closer to God. Being one of the most sacred buildings in the country, it certainly is something worth visiting in order not just to admire the impressive curves the building has, but also to be the witness of a dream that became reality.