The African Renaissance Monument is a 49 meter tall bronze statue located on top of one of the twin hills known as Collines des Mamelles, outside of Dakar, Senegal. It depicts a man with a bare, ripped torso holding an infant aloft in one arm and guiding a woman with the other.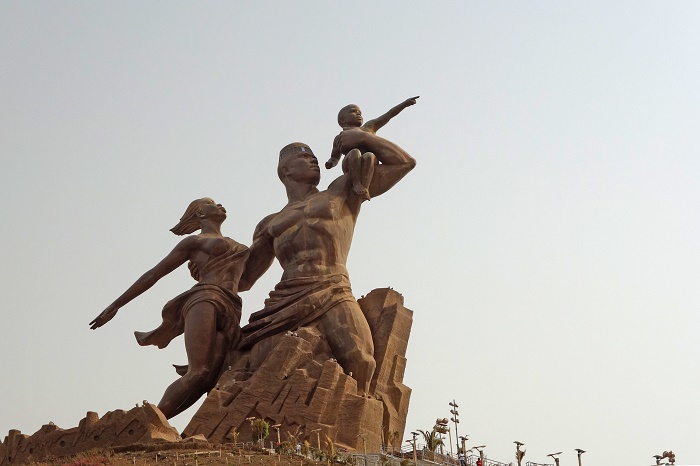 The infant points ahead to indicate the glorious future, while the woman extends her arm behind to acknowledge the troubled past. Her hair is swept back by the wind, as are her scant, gossamer-like garments.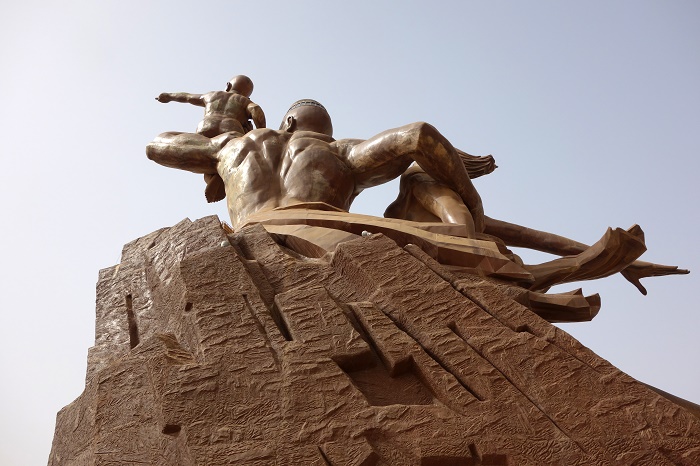 It is built overlooking the Atlantic Ocean in the Ouakam suburb, the statue was designed by the Senegalese architect Pierre Goudiaby after an idea presented by President Abdoulaye Wade and built by Mansudae Overseas Projects, a company from North Korea.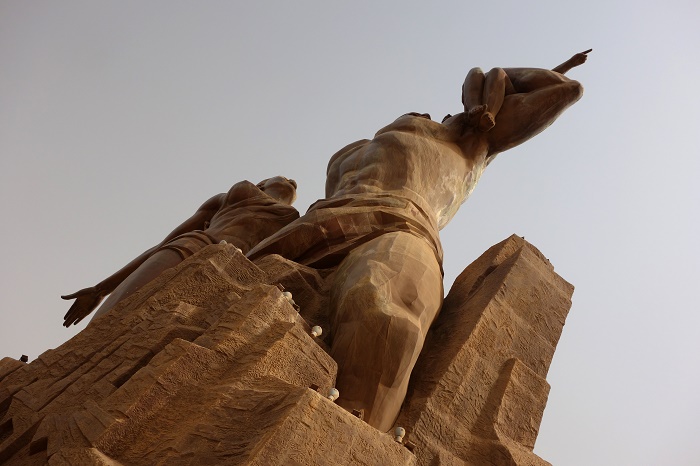 Site preparation on top of the 100-meter high hill began in 2006, and construction of the bronze statue began 3 April 2008. Originally scheduled for completion in December 2009, delays stretched into early 2010, and the formal dedication occurred on 4 April 2010, Senegal's "National Day", commemorating the 50th anniversary of the country's independence from France. It is, so far, the tallest statue in Africa.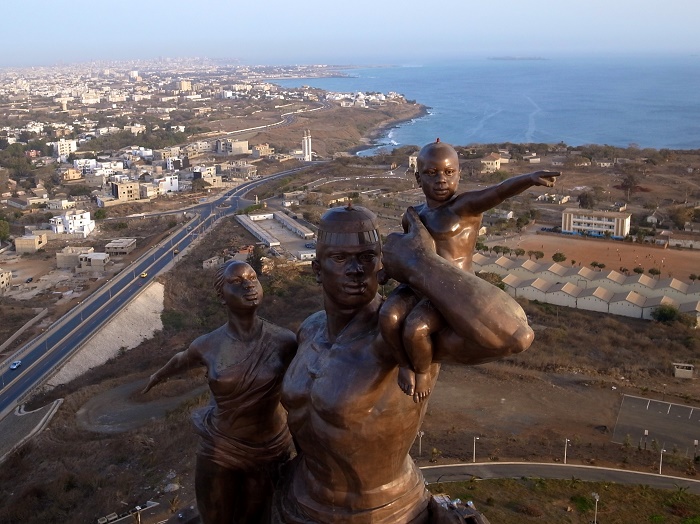 The colossal monument surely has a Soviet influence, with socialist realism style since in the past the Government of Senegal was indeed on the side of mainland China. The cost is amazing 27 million US dollars, for which it received huge criticism.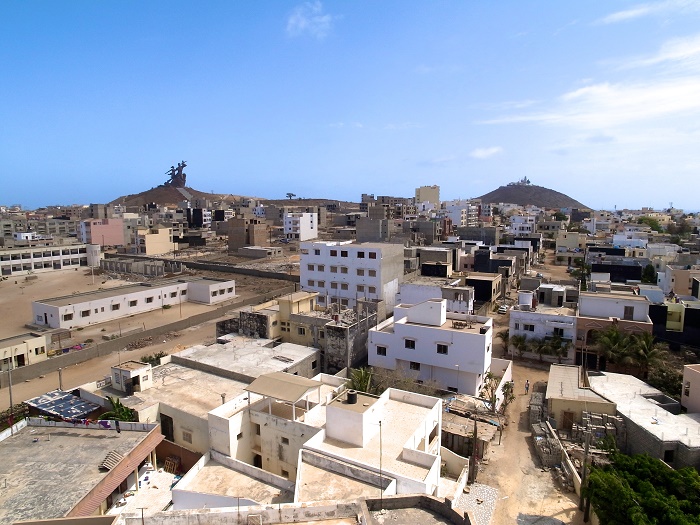 The style too was criticized, since the Senegalese opposition leaders marked it as a 'Stalinist' project, while the artists around the country pointed out that the shapes of the body are cartoon-like, with very little African facial features. Some sources claim that the actual architect of this grandiose monument is actually Romanian. Nevertheless, the President entitled himself a 35% of the whole profit, mostly from the tourists.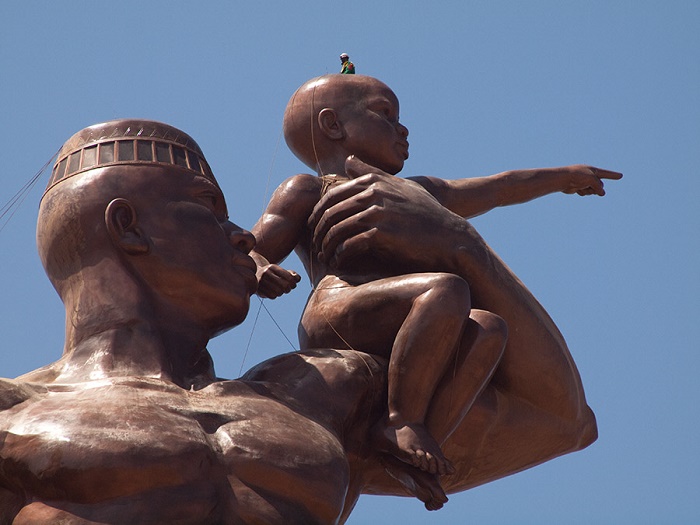 All in all, it is a one alluring masterpiece of an idea, which became a reality and certainly deserves to be mentioned in posts which are positive in more than a couple of articles around the world.