Maqam Echahid is an iconic concrete monument which commemorates the Algerian War for Independence, built in the capital city Algiers.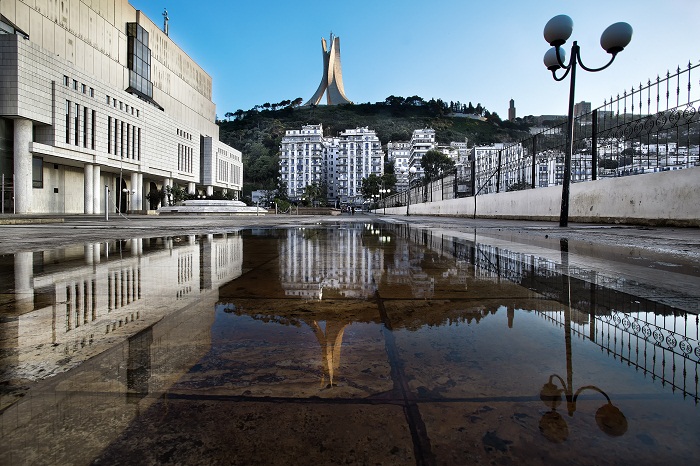 Algeria fought the French for independence between 1954 and 1962, which was one of the most vital decolonization wars in the history of the country. Maqam Echahid or Martyrs' Memorial in English, was opened in 1982 on the 20th anniversary of Algeria's independence, overlooking Algiers.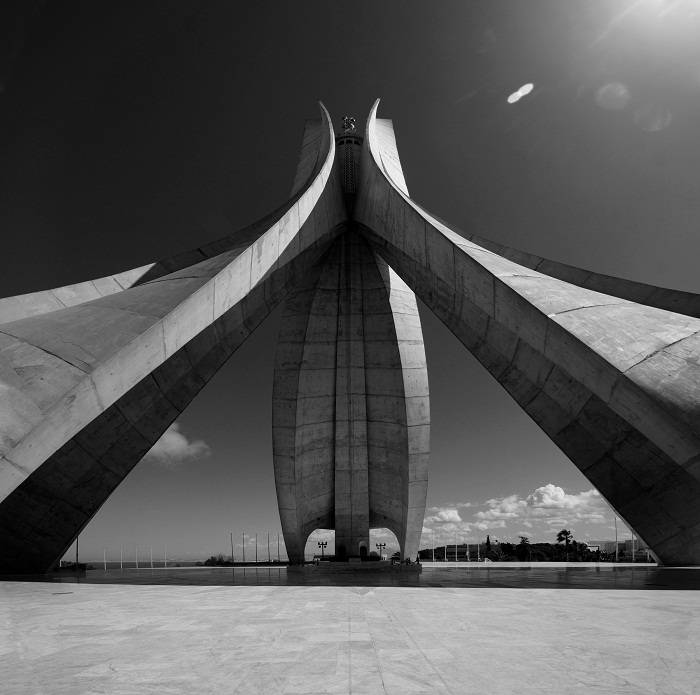 Built by the Canadian company Lavalin, based on a model created in the institute of Fine Art of Algiers by the Algerian painter Bashir Yelles, with some help of the Polish sculptor Marian Konieczny, and it is 92 meters (302 feet) high. It represents a three different palm leaves which shelter the Eternal flame beneath, and at the end of each palm leaf stands a statue of a soldier, each representing a stage of Algeria's struggle.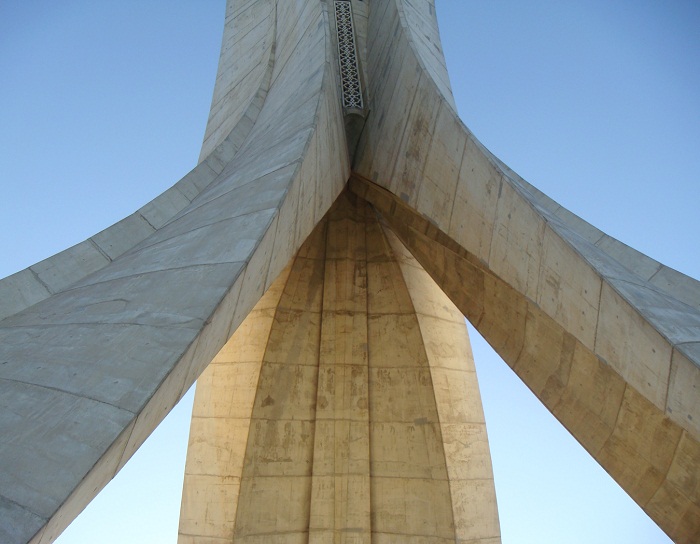 On top of the monument, above the three supporting fins, at 14 metres (47 ft) from the ground, is an Islamic style turret with a diameter of 10 metres (33 feet) and a height of 8 metres (25 feet), topped by a dome of 6 metres (20 feet). It rests on an esplanade that burns an "eternal flame" and includes a crypt, an amphitheater and the Museum of El Mujahid (underground).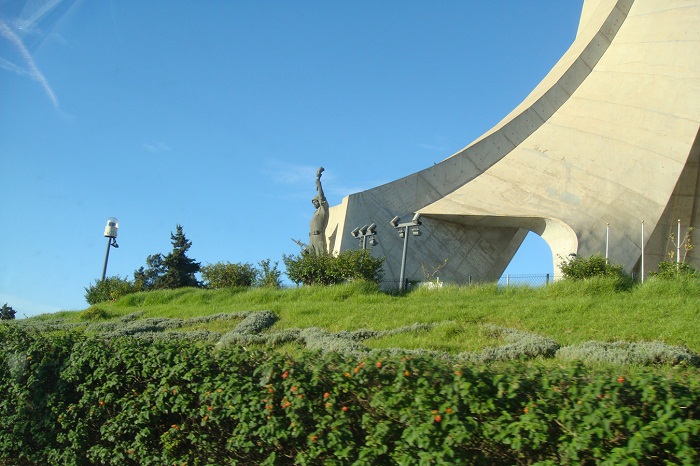 Similar like the Azadi Tower in Iran, from where actually the inspiration came, this monument is a centerpiece of the Algerian independence, and shall continue to be one of the most important in the country.