The Catacombs of Kom El Shoqafa is a historic and archaeological site that is considered to be as one of the Seven Wonders of the Middle Ages, located in the city of Alexandria in the Arab Republic of Egypt.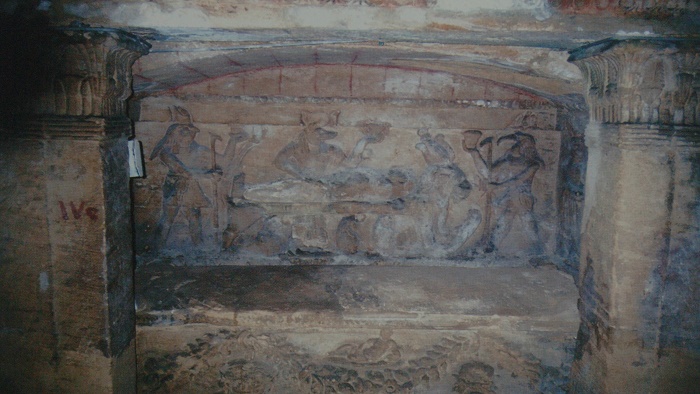 As one of the most important burial sites in Egypt, these Catacombs when translated from Arabic have the meaning "hill of treasure". Supposedly rediscovered in 1900 when a donkey fell down through a hole in the ground, it was discovered that there are series of Alexandrian tombs, statues and archaeological objects of the Pharaonic funeral cult with Hellenistic and early Imperial Roman influences.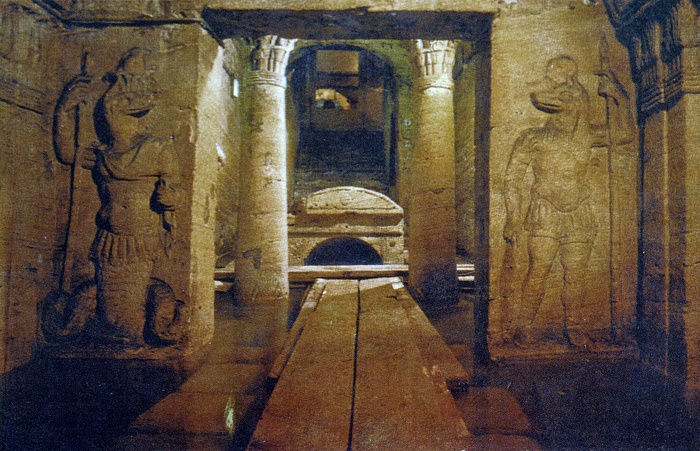 Dating back from around 2nd century, most likely there has been a large funeral chapel which was around 6 meters (18 feet) wide, that does not exist today. Further more, there is a circular staircase, which was used in the past to transport the bodies of the deceased people, leading towards the tombs that were tunneled into the bedrock during the age of the Antonine emperors.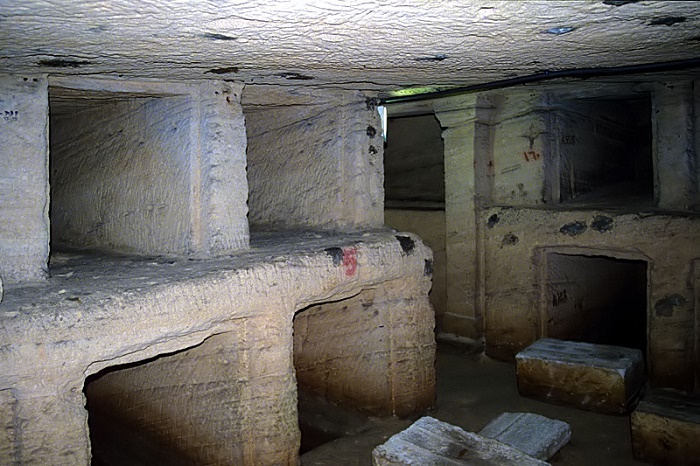 There are three different levels of the catacombs, where the last level is completely underwater. A six-pillared central shaft is located in the interior that opens off the vestibule and on the left side there is a funeral banquet hall where the family and friends of the deceased gathered.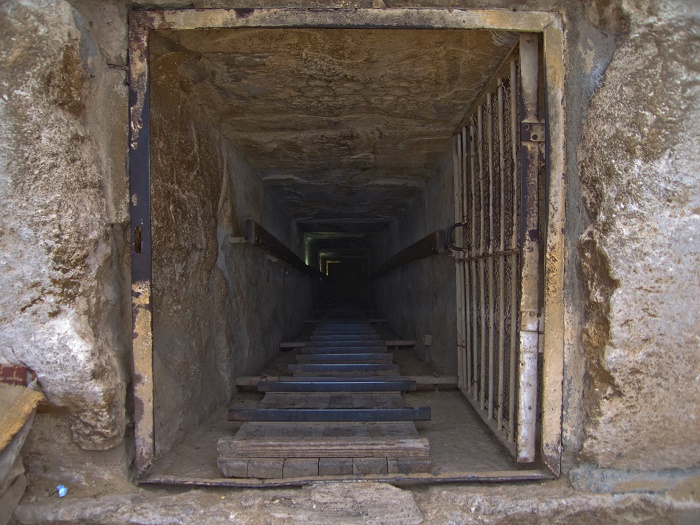 Continuing to the second level through the staircase, one would notice right away the lively area filled with sculptures. In addition, there are two pillars topped by the papyrus, lotus, and acanthus leaves of ancient Egypt and two falcons flanking a winged sun which decorate the frieze.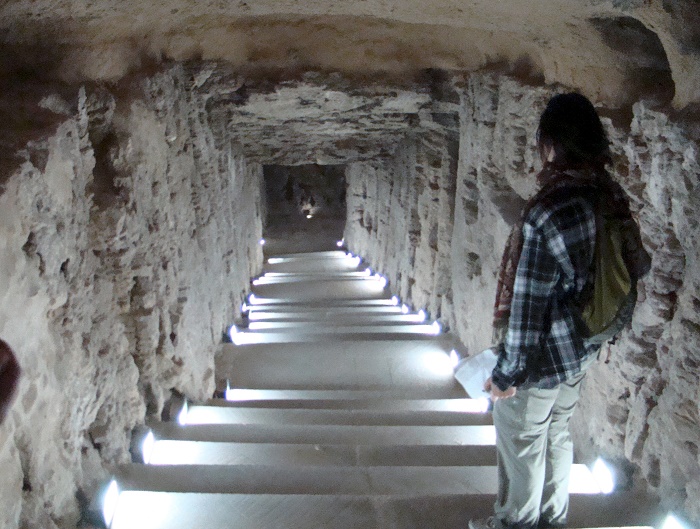 Three huge stone coffins with non-removable covers are found along the sides of the chamber, which is assumed that bodies have been inserted in them from behind, using a passageway which runs around the outside of the funeral chamber.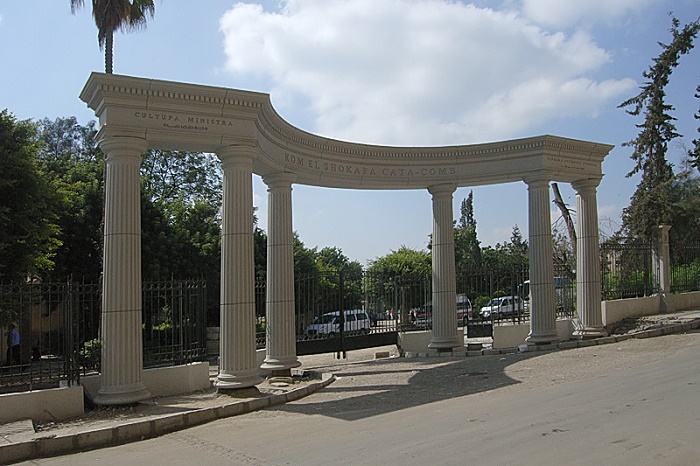 The fact that this mysterious place serviced several different cultures, still demonstrates the huge importance Alexandria had throughout the history to every Emperor, King, Ruler etc. Visited by many people nowadays, it is something different if one would like to experience the afterlife customs the different cultures had with their influence in Egypt.