Bibliotheca Alexandrina is a major important and cultural center located in the city of Alexandria, Egypt, which serves as a commemoration of the Library of Alexandria which was burned in the antiquity period.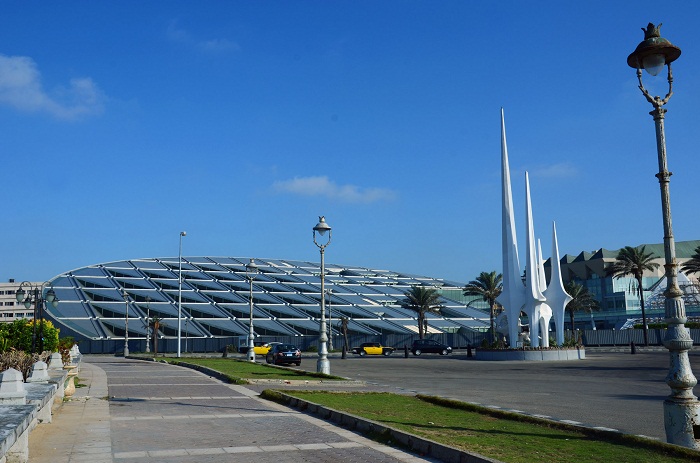 The New Library of Alexandria, the New Bibliotheca Alexandrina is dedicated to recapture the spirit of openness and scholarship of the original Bibliotheca Alexandrina, and it is much more than a library. It is built on a magnificent site alongside Alexandria's ancient harbor in the historic center of the city. The 11-story library can contain up to 4 million volumes of books, and can be expanded up to 8 million by the use of compact storage.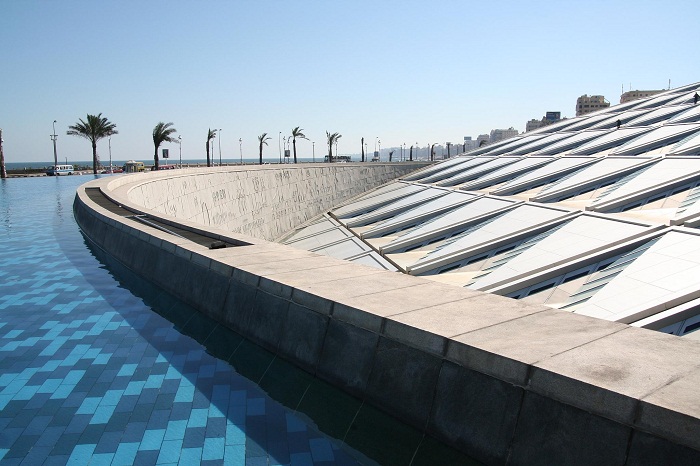 In addition to the library facilities, the library also contains other cultural and educational functions including a planetarium, several museums, a school for information science, and conservation facilities. Characterized by its circular, tilting form, the building spans 160 meters (525 feet) in diameter and reaches up to 32 meters (105 feet) in height, while also diving some 12 meters (40 feet) into the ground.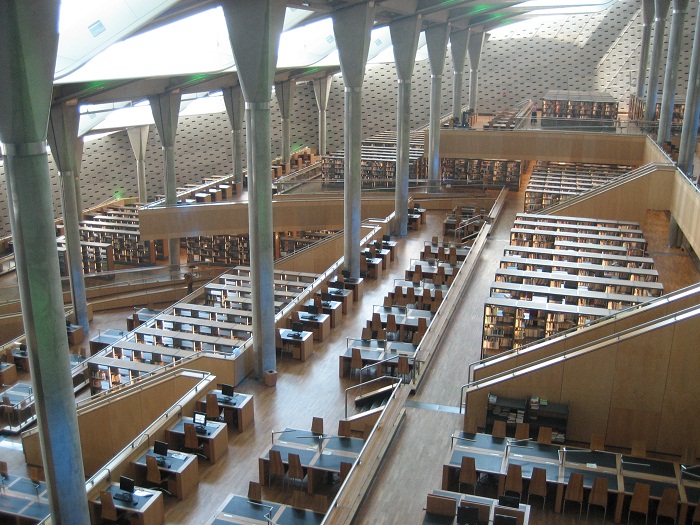 An open plaza and reflecting pool surrounds the building, and a footbridge links the city to the nearby University of Alexandria. A wonderful reincarnation of the famed ancient library of Alexandria, the Bibliotecha aims to be a center of excellence in the production and dissemination of knowledge and to be a place of dialogue, learning and understanding between cultures and peoples.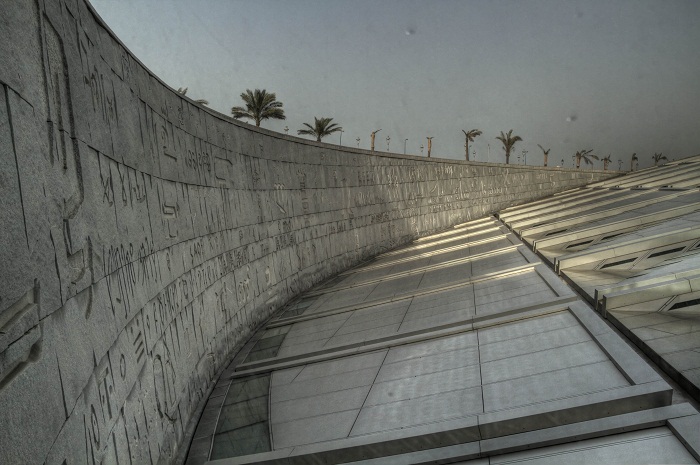 The official construction work has began in 1995 and it was completed in 2002, with $220 million spent. The architects Hamza Associates have created a wonderful art, despite some of the criticism which is being addressed towards the building, it is a true Egypt's window on the world, and the World's window on Egypt.