Angelokastro is a Byzantine castle on the island of Corfu, Greece. Angelokastro also referred to as "Castle of Angels" or "Angelos's castle" is located at the top of the highest peak of the island's shoreline in the northwest coast near Palaiokastritsa and is one of the most important castles of Greece.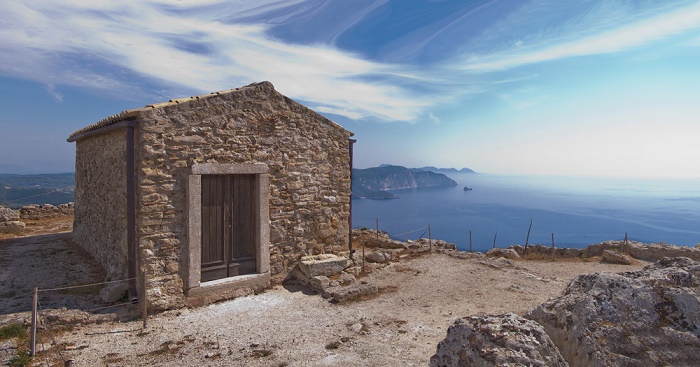 It was an acropolis which surveyed the region all the way to the southern Adriatic and presented a formidable strategic vantage point to the occupant of the castle.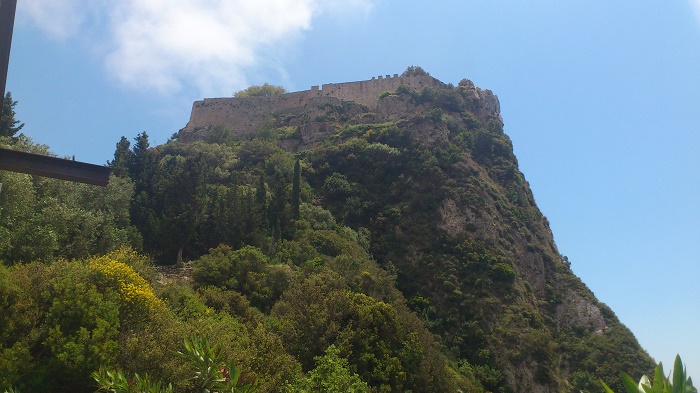 The origin of its name is not completely clear, with some historians mentioning that in 1214 Michael I Komnenos Doukas, Despot of Epirus, sometimes called Michael Angelos, annexed Corfu to Epirus and following his death, Michael II Komnenos Doukas, often called Michael Angelos in narrative sources, further fortified the area and named it after himself and his father: Angelokastro.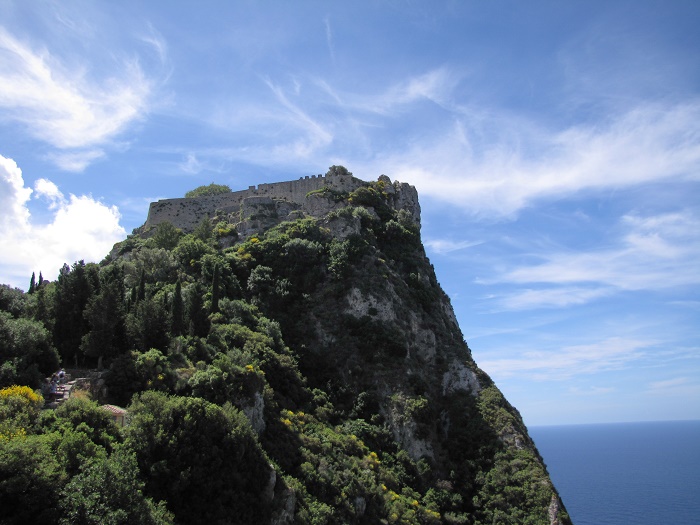 The castle never fell, despite frequent sieges and attempts at conquering it through the centuries, and played a decisive role in defending the island against pirate incursions and during three sieges of Corfu by the Ottomans, significantly contributing to their defeat.

It played an important pivotal role during the Great Siege of Corfu in 1571 when the Turkish attack on the north western flank of Corfu was successfully repulsed by the defenders of the castle.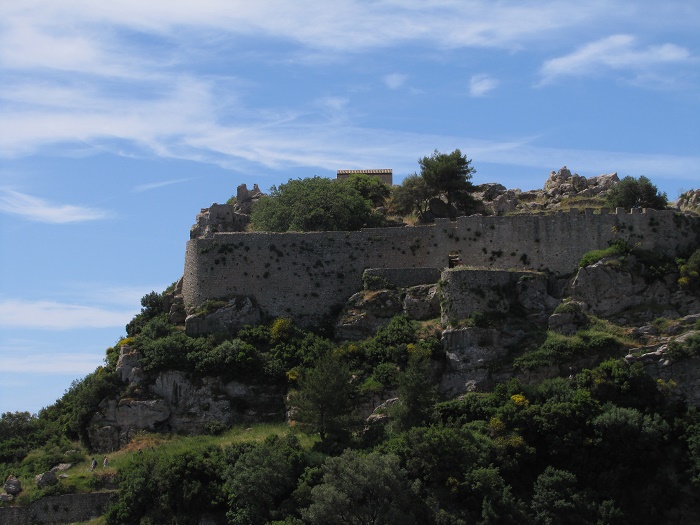 During invasions it helped shelter the local peasant population. The villagers also fought against the invaders playing an active role in the defense of the castle. The exact period of the building of the castle is not known, but it has often been attributed to the reigns of Michael I Komnenos and his son Michael II Komnenos.

The first documentary evidence for the fortress dates to 1272, when Giordano di San Felice took possession of it for Charles of Anjou, who had seized Corfu from Manfred, King of Sicily in 1267. From 1387 to the end of the 16th century, Angelokastro was the official capital of Corfu and the seat of the Provveditore Generale del Levante, governor of the Ionian islands and commander of the Venetian fleet, which was stationed in Corfu.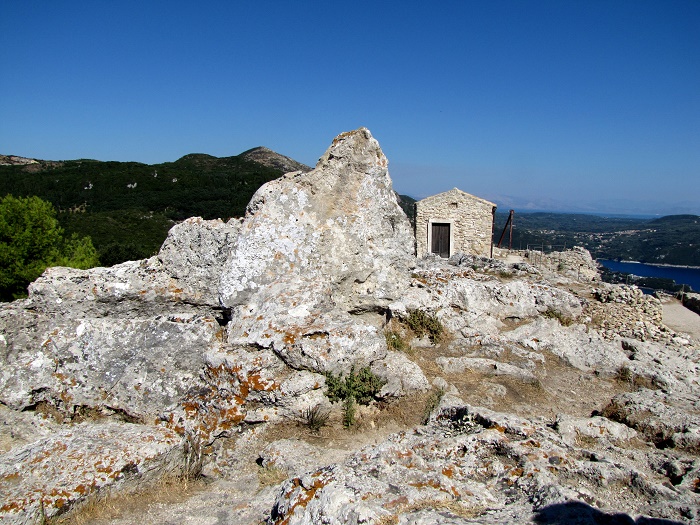 With the advent of modern warfare the castle's importance declined and gradually it fell into a state of disrepair. The passage of time did to the castle what no aspiring conqueror could. From 1999, however, the Corfu office of the 8th Ephorate of Byzantine Antiquities of Greece has undertaken a restoration program under the co-sponsorship of the Greek Ministry of Culture and the European Union.