Trafalgar Falls is a twin waterfall which is located in the Morne Trois Pitons National Park in the vicinity of the village with the same name, in the southern part of the Caribbean island nation of the Commonwealth of Dominica.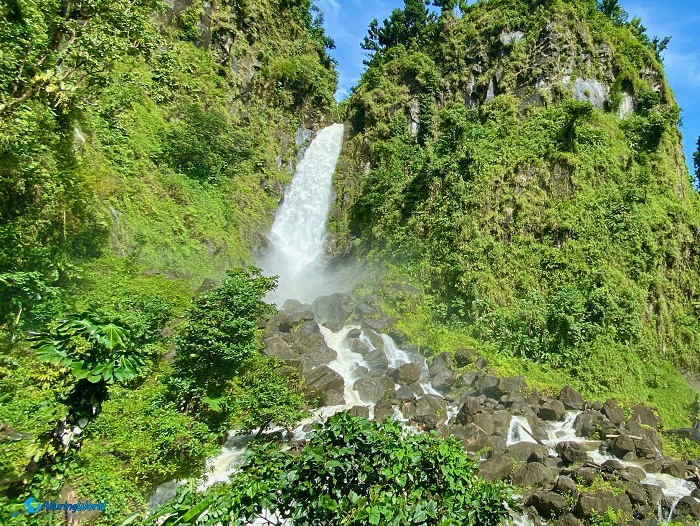 Getting to this mesmerizing natural beauty requires a 10 minute walk from the village of Trafalgar which will then bring you to the viewing platform that showcases the stupendous waterfalls. The waterfall situated to the left is popularly called Papa Falls and has a height of 38 meters (125 feet) above the surrounding area, while the one to the right is called Mama Falls with its 23 meters (75 feet) height is stronger.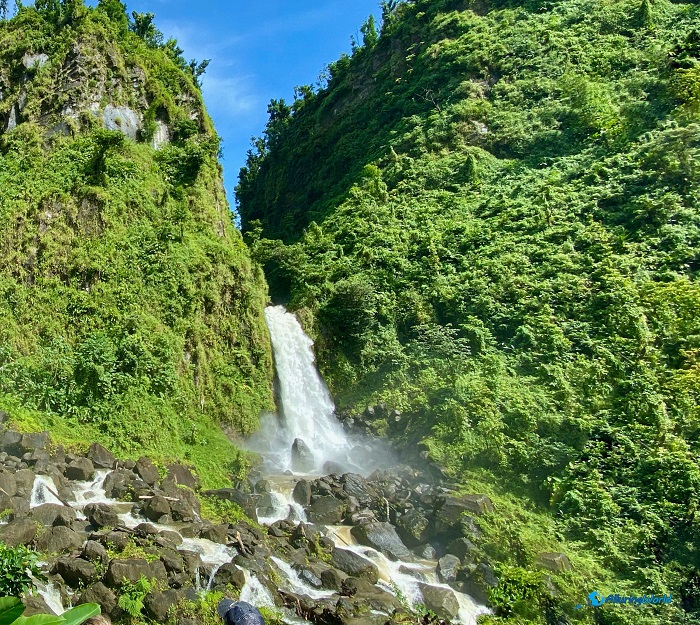 At one point, visitors could come to the base of the falls, and enjoy in the hot springs and pools that were there up until September 1995 when they got buried from a major rockslide. There are still some that can be accessed today, but they are not as marvelous as the previous ones.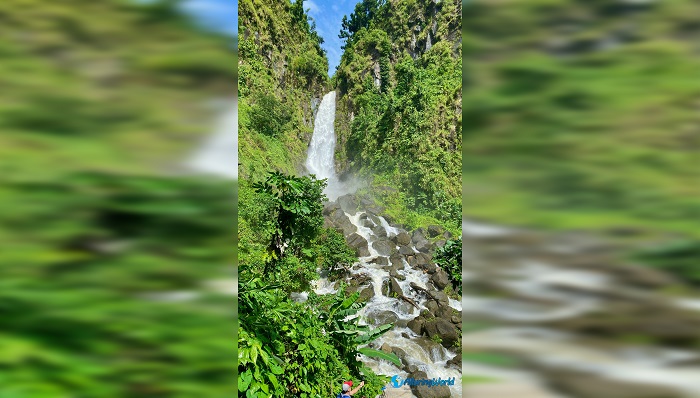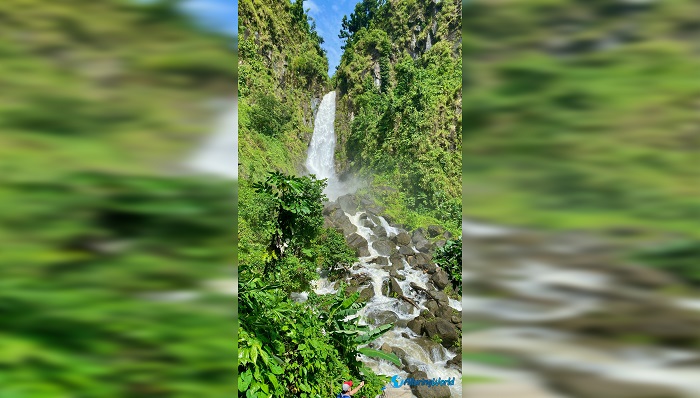 Still, Trafalgar Falls are tributaries to Roseau River, and as they are very close to the capital city Roseau, they definitely are one of the most visited natural attractions that should never be missed while visiting this small and quite lovely nation.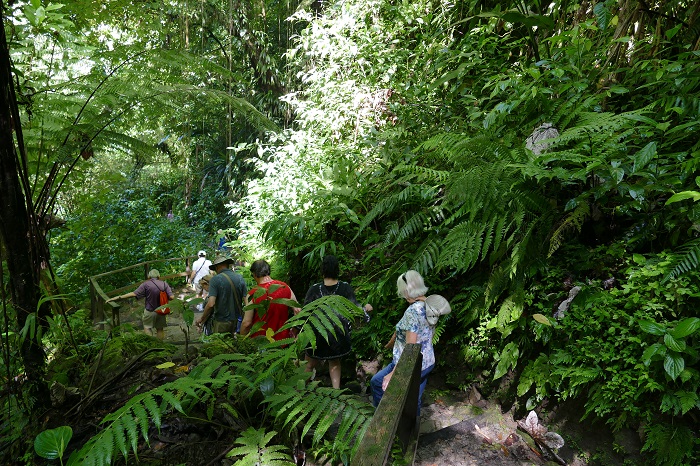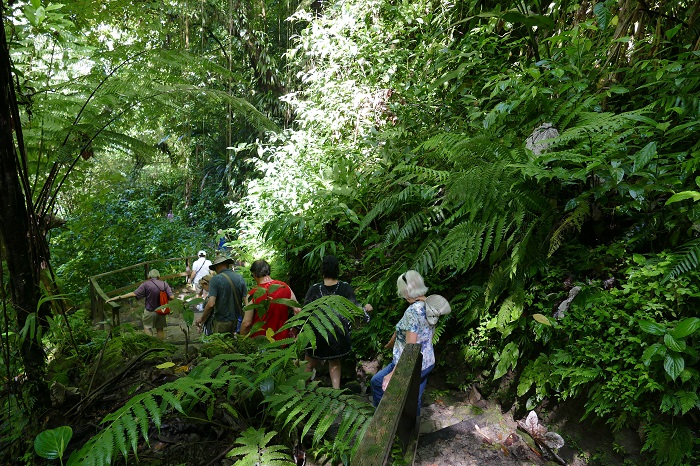 Surrounded by rocks with greenish vegetation here and there, it can be easily said that they definitely should be proclaimed as the best drawn picture nature could ever make. All in all, a must see place in Dominica, which gets overrun by the cruise ships that stop at this stupendously gorgeous Caribbean paradise called Dominica.