Tall Hermann or Pikk Hermann is a tower of the Toompea Castle, on Toompea hill in Tallinn, Estonia. It is the defensive tower standing at the south-western corner of Toompea Castle in Tallinn. It is thought to have been built in 1371. It obtained its current height (45.6 m) and shape in the late 15th century.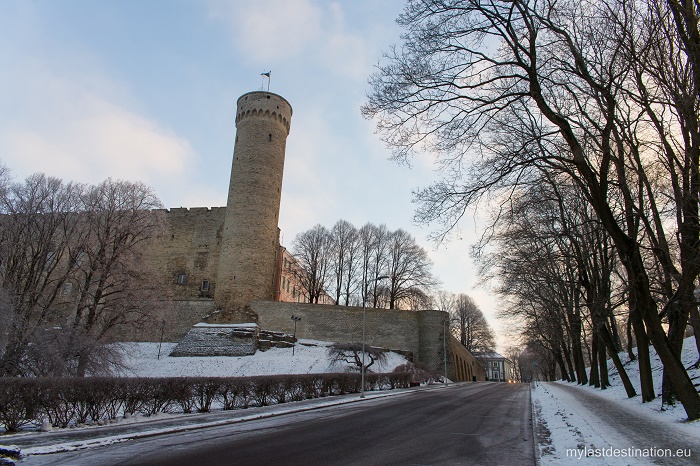 A narrow stone staircase of 215 steps leads to the top of the tower. Tall Hermann Tower, together with the Toompea castle (home to today's Estonian Parliament) are the popular symbols of Estonian nationhood. The west wall and the tower are part of the original medieval fortress.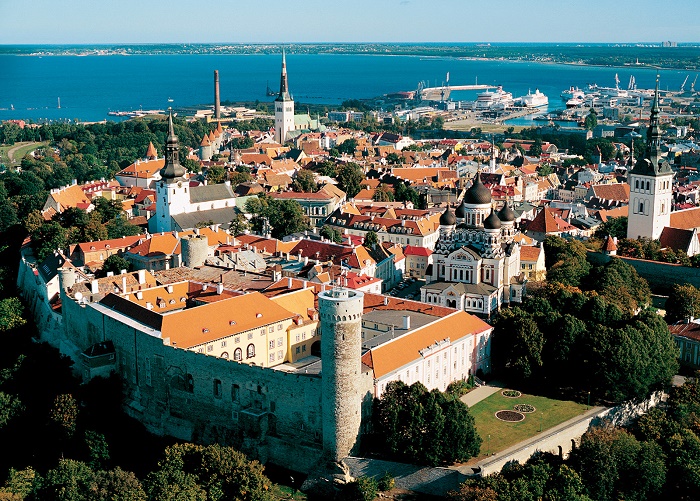 At the top of the tower, 95 meters above sea level, flies the flag that symbolizes the ruling power in Estonia. The blue, black and white of the national flag were first seen here on 12 December 1918 and after years of Soviet occupation, again on 24 February 1989.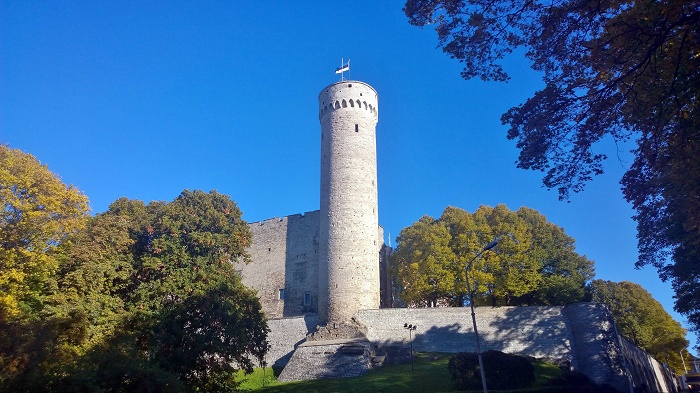 The national flag, measuring 191 cm by 300 cm, is raised and the national anthem is played at the time of sunrise (but not earlier than 7 am) and lowered at the time of sunset (but not later than 10 pm). While it is lowered, the song "Mu isamaa on minu arm" (My Fatherland is My Love) is heard.