The National Congress Building is the official seat of the legislative body of Brazil's federal government, and it is located in the middle of the Monumental Axis, together with the other government buildings in the capital city of the Federative Republic of Brazil, Brasília.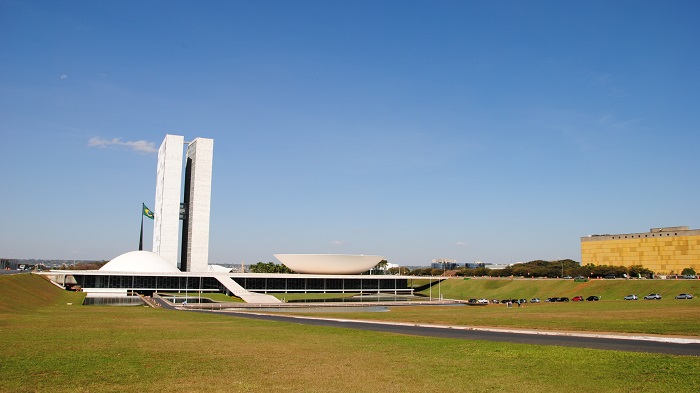 As the city of Brasília was planned to have the abstract shape of a bird, the National Congress Building is the only one within the central green part of the collection of buildings, which makes it stand out clearly as one of the most prominent and most symbolic structures from the city.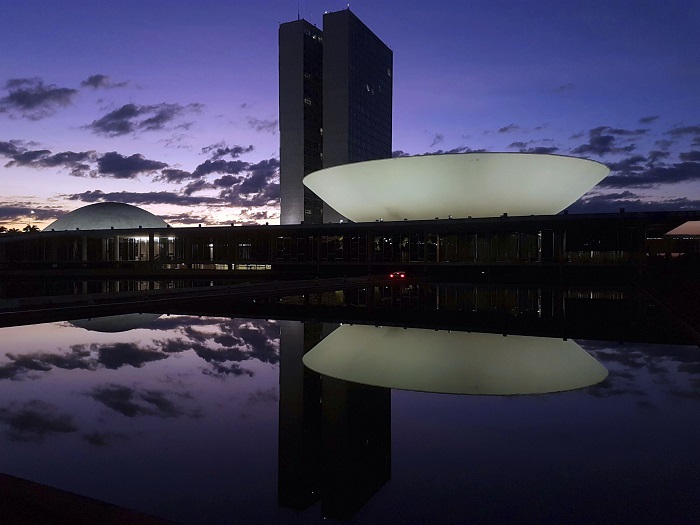 Designed by the renowned architect Oscar Niemyer and built in 1960, the building is actually bicameral, where one part is used as the seat of the Senate of Brazil, while the other one is the Lower House, also referred to as the Brazilian Chamber of Deputies.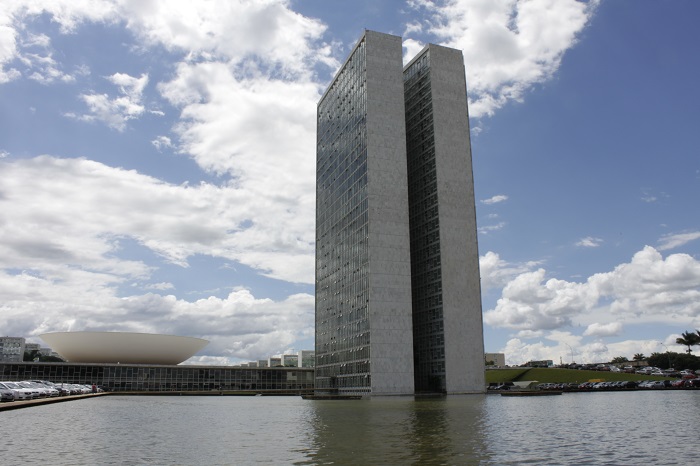 One of the more unique features of the structure are the semi-spheres that are atop the lower part of the building, where the one on the left is the location of the Senate, while the semi-sphere on the right is the Lower House. In between them are the two adjoined office towers, in addition to the buildings that surround it, all of them interconnected with tunnels.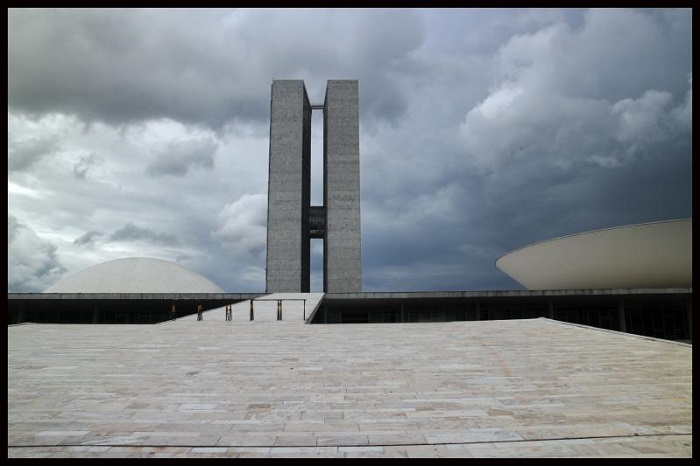 The high office towers appear to be simple, yet they amazingly have five sides, and each of their façades which are faced together are slightly angled in order to come to a point in the narrow space between the two towers. They are also connected with an aerial bridge which is three floors high, allowing administration workers and representatives to move freely from one to another tower in order to save time.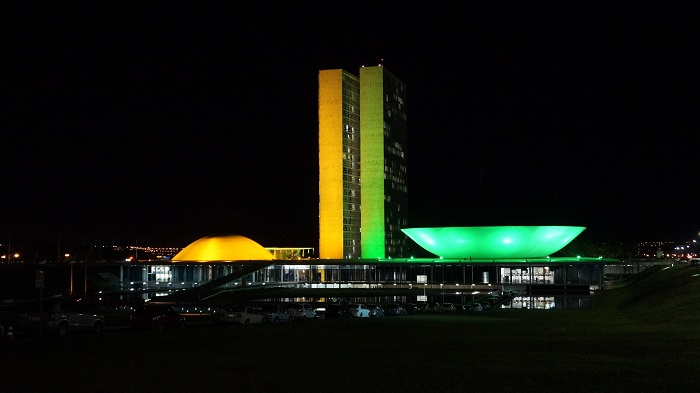 Still, with a mixed reception after the building began being used, the Congress Building is nowadays considered to be one of the most significant landmarks of Brasília, where even the Institute of Historic and Artistic National Heritage in 2007 decided to include it on the list Historical Heritage of the Brazilian people, in addition to the already acknowledged recognition on the UNESCO World Heritage Sites list, as being part of Brasília's original urban buildings.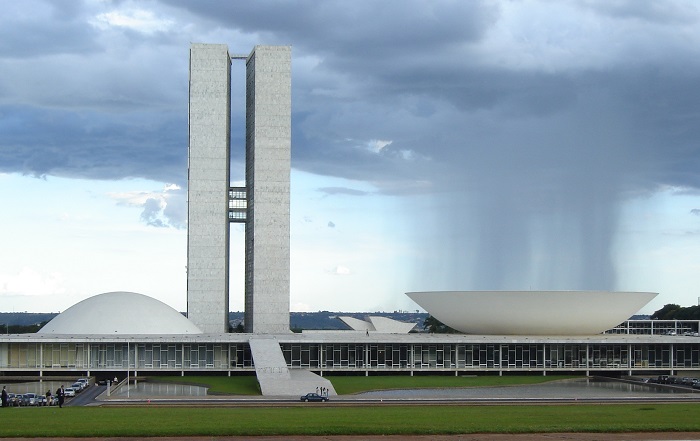 Last but not least, being shown on every promotion material about the country and the city, the National Congress Building with its pure white façade color mixed with the glass and steel, shall continue to be the beacon of democracy for the Brazilian nation.