Juscelino Kubitschek Bridge, also known as President JK Bridge, is an interestingly shaped steel and concrete bridge which crosses Lake Paranoá in the capital city of the Federative Republic of Brazil, Brasília. As it links the eastern shore of the lake to the center of the city, via the main avenue which is known as Monumental Axis, it is one of the most known symbols of Brazil.

The construction began in 2000, where it ended in 2002 and it was officially inaugurated on 15 December 2002. This asymmetric arch bridge which has a suspended deck is designed by the Brazilian architect Alexandre Chan with the help of the structural engineer Mário Vila Verde, and the bridge is used for vehicles, bicycles and pedestrians.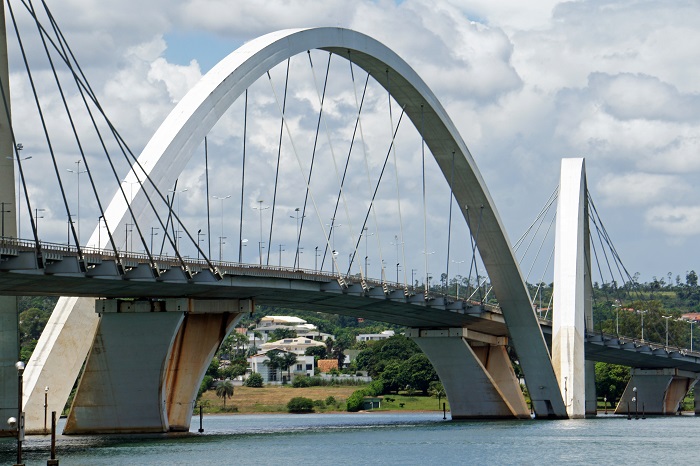 The total length of the bridge is 1,200 meters (3,900 feet), with a 24 meters (79 feet) width that has two carriageways with three lanes in each direction, with two walkways on the sides for cyclists and pedestrians.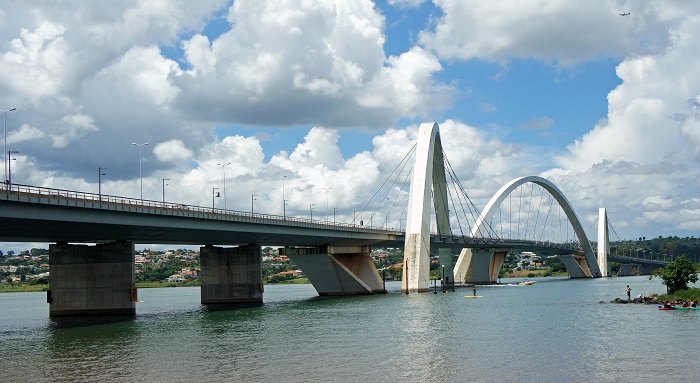 There are three spans that measure to 240 meters (790 feet), where the main span structure has four supporting pillars submerged on Lake Paranoá, however, the most notable are the three arches which are supporting the deck weight, each being 61 meters (200 feet) tall.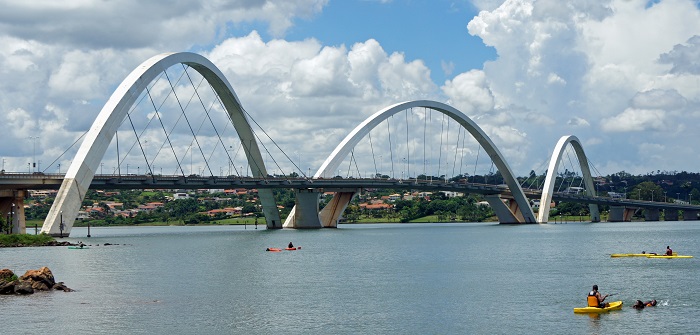 With the creation of these huge arches that cross the road diagonally, there are steel cables which extend down from each arch in two directions in order to support the deck. The name derives from the former president of Brazil, Juscelino Kubitschek de Oliveira, who is generally considered the main figure supporting the construction of the new capital city of the country, Brasília.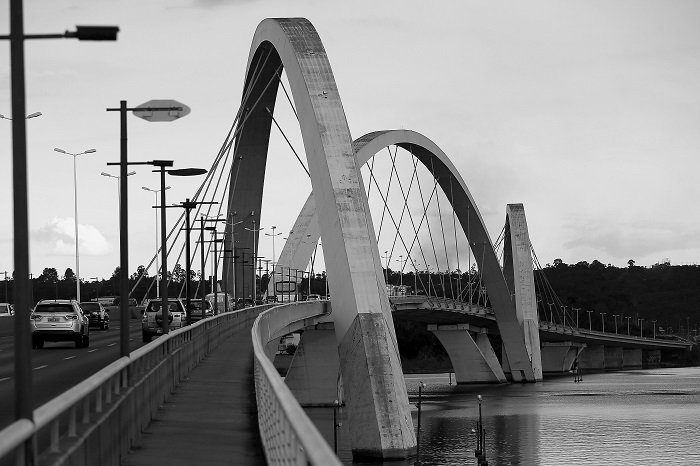 Despite the complexity of the construction, the bridge has received plenty of awards and recognition, such as the Gustav Lindenthal Medal for this project at the 2003 International Bridge Conference in Pittsburgh, the "Premio Abcem 2003" (ABCEM Award) – Best Steel Work of the Year, Bridges and Highway Overpasses Category, granted by the Brazilian Metal Construction Association, and others as well.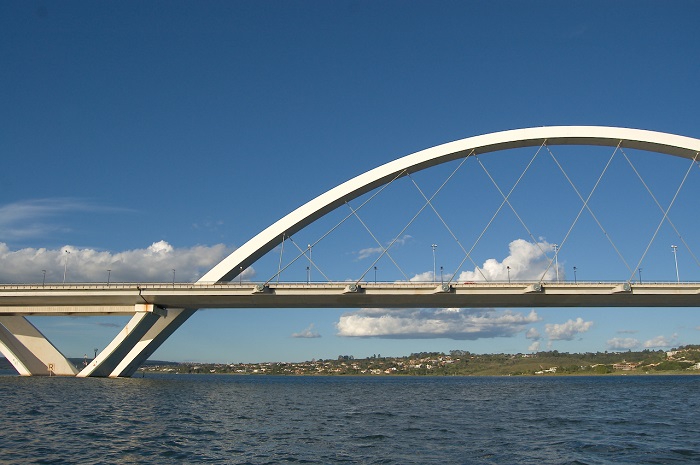 This great beauty and grandiosity of architecture is instantly recognizable throughout the world, and it will continue to be the inspirational work for other architects who would like to design something so spectacular, and yet very unusual.