Centro Administrativo do Estado do Rio Grande do Sul is the administrative building center of the Brazilian State Rio Grande do Sul, located in the state capital, the city of Porto Alegre. The Center is also known as Fernando Ferrari Administrative Center . Long before its construction, there has been an idea for the State Administration to be located in one building complex which will house the centralized management bodies.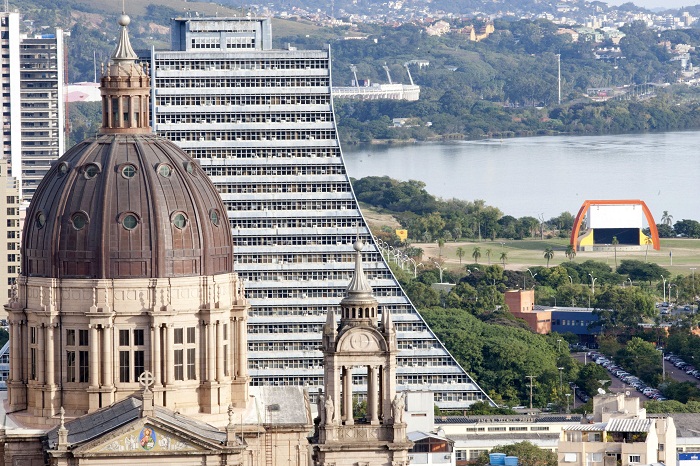 That is why the Mayor of Porto Alegre, Loureiro da Silva in 1962 signed a law for establishment of administration center near the Borges de Medeiros Avenue. There were many plans how the space should be organized, nonetheless, in 1971 with a Decree # 21190, by then Governor Euclides Triches, it was approved for the creation of the Center building.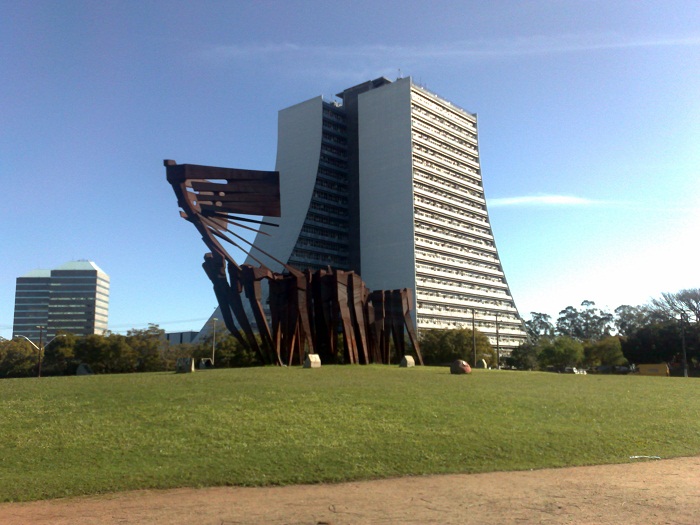 The project which was adopted included a construction of Official Communications Palace, State Secretariat, Platform and Access and Data Processing Center. The official construction began in 1976, a work for which the State Company for Regional Development and Construction (CEDAR) was in charge, where the architects Charles René Hugaud, Ivanio Fontoura and Leopoldo Constanzo were the ones responsible for the work being done.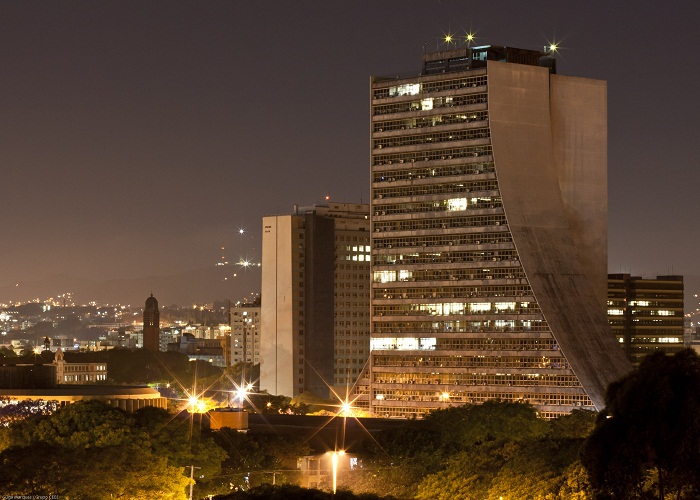 It was really important for the Administrative Center to house most of the State Secretaries, which would facilitate their work, and also it would be easier for the regular citizens to obtain some documents, if needed. The construction finished at the end of 1986, and in 1987 the "tenants" moved in the new offices. The shape of the building is somewhat pyramid like, which has 32 floors and it is 119 meters (390 feet) high.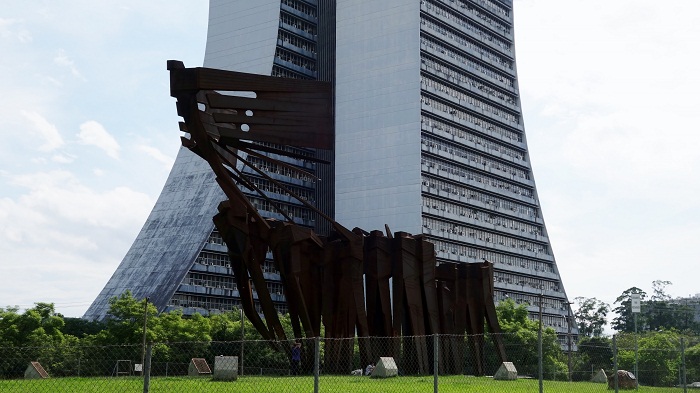 There are two parallel buildings which are linked in between, making them a single building, with glass and white marble façade. The surrounding of the Center is famous for the Square of Azoreans, which is a public place neatly organized.