Cavenagh Bridge is a suspension river crossing bridge, one of its kind and the oldest as well, located in Singapore. At the beginning when it was built in 1869 it was known as Edinburgh Bridge, to commemorate the visit of the Duke of Edinburgh, but later the name was changed to Cavenagh in honor of the last India-appointed Governor of the Straits Settlements, Major General William Orfeur Cavenagh.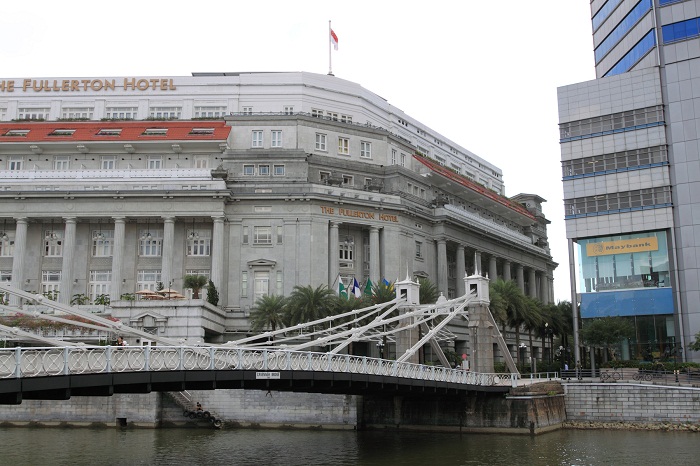 Where the bridge is located, in the past there was one small wooden bridge, but to commemorate also the 50th Anniversary of the founding of the Crown Colony of the Straits Settlements, the Cavenagh Bridge was built.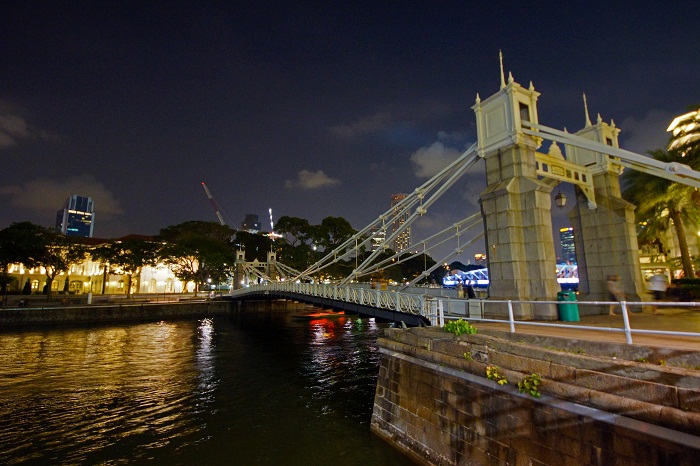 Designed by Colonel G.C. Collyer, Chief Engineer of the Straits Settlements, with R.M. Ordish, of the Public Works Department, then under the charge of John Turnbull Thomson, it is a steel structure that linked Commercial Square (Raffles Place) and the government quarter.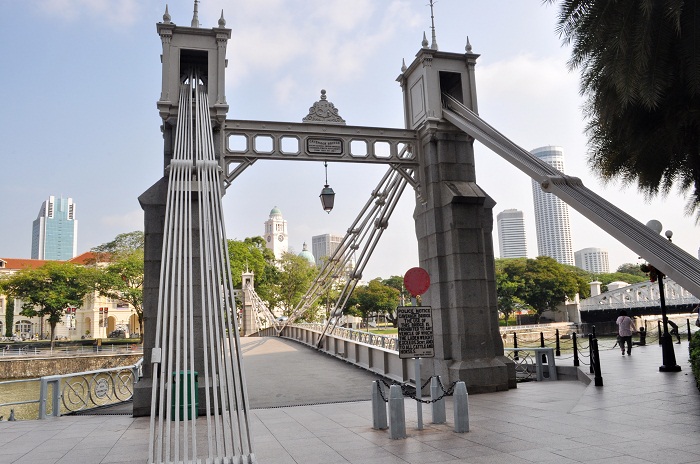 What is interesting is that the Cavenagh family coat-of-arms can be seen on the cross-beams at both ends of the steel structure. The bridge was a very good solution at the time for the traffic Singapore had. Nonetheless, with the population growth, the traffic grew as well, and the Cavenagh Bridge was unable to cope with the increased traffic. As an alternative, in 1910 the Anderson Bridge was built to replace Cavenagh Bridge.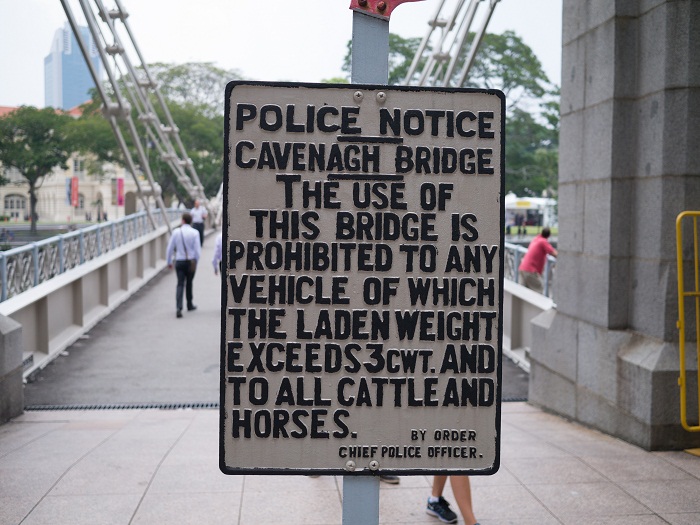 Cavenagh Bridge was eventually spared from demolition and was converted to a pedestrian bridge, with the road traffic diverted to the Anderson Bridge. A police notice, which is still preserved till today, was thus erected at both ends of the bridge restricting the passage of vehicles that weighed beyond 3 cwt (152 kilograms or 336 pounds), including cattle and horses. It is one of the better kept historic examples of how life was in the past in Singapore.