The Presidential Palace of São Tomé e Príncipe, also known as Palácio Presidencial de São Tomé e Príncipe and in some variations under the name Palácio do Povo, is the official residence of the President of the Republic of São Tomé e Príncipe, located on the main island of São Tomé of the tiny African nation.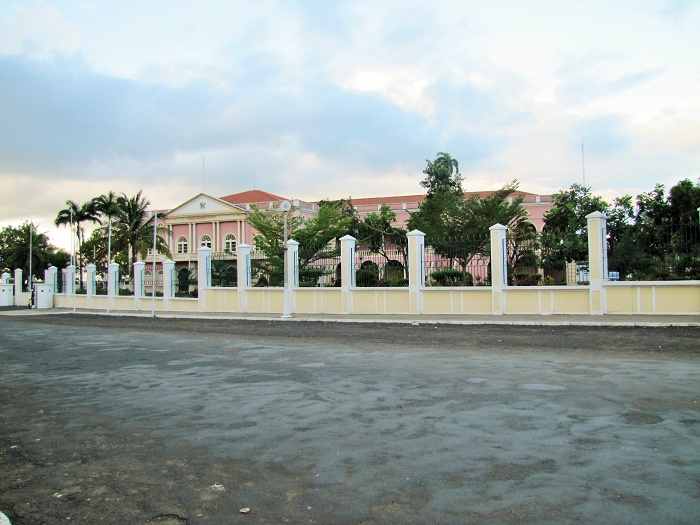 Estimated to have been constructed as a mansion in a simple classical style typical of the Portuguese overseas territories between 1844 and 1885 it was purposed to be the official residence for the Governor of the then Portuguese colony, today the building follows the Neoclassical architectural style and it stands where once was the Captain's Tower, better known locally as Torre do Capitão.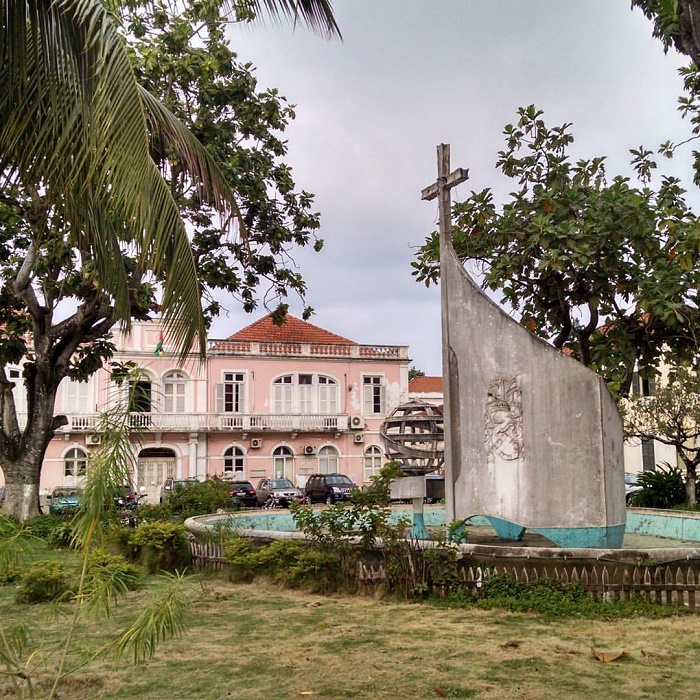 The original architect who constructed the building is nowadays unknown, however, while São Tomé e Príncipe was still a colony of Portugal, a renovation was carried out in 1954 under the supervision of the Portuguese architect Eurico Pinto Lopes.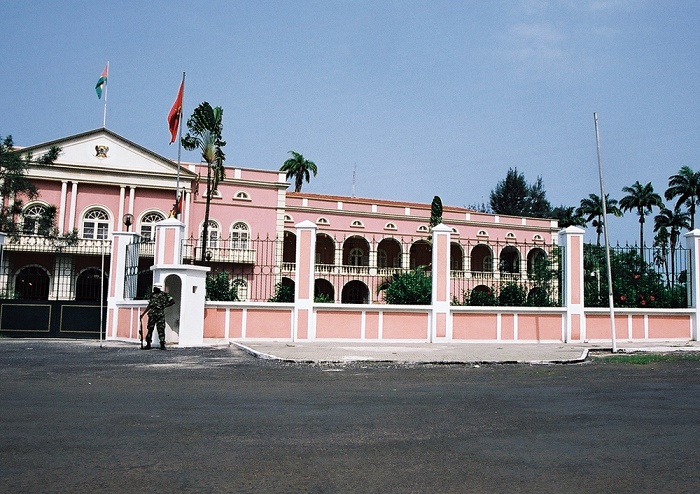 With this renovation, the Neoclassical elements were added which included window ornamentation, columns along the spans of the building, and a main staircase at the entrance in order for the building to distinguish itself from the rest of the buildings in the city.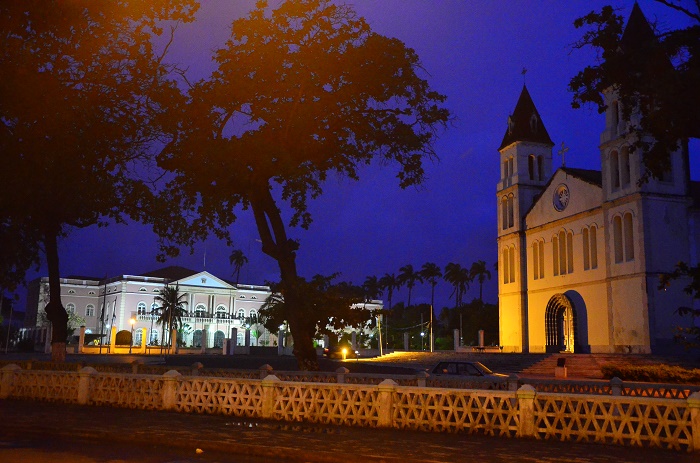 The magnificent pink-rose façade makes this L-shaped building to stand out together with its interesting garden and every visitor of the island is simply mesmerized by the exterior, although taking photos is strictly forbidden. Still, it will definitely make anyone willing enough to travel to the tiny nation in the Gulf of Guinea, and see in person this impressive colonial piece of architecture which is constantly guarded by guards at the main entrance.