The Manjakamiadana Rova, also known as the Queen's Palace, is one of the most interesting landmarks on Analamanga Hill that overlooks the capital city of the Republic of Madagascar, Antananarivo.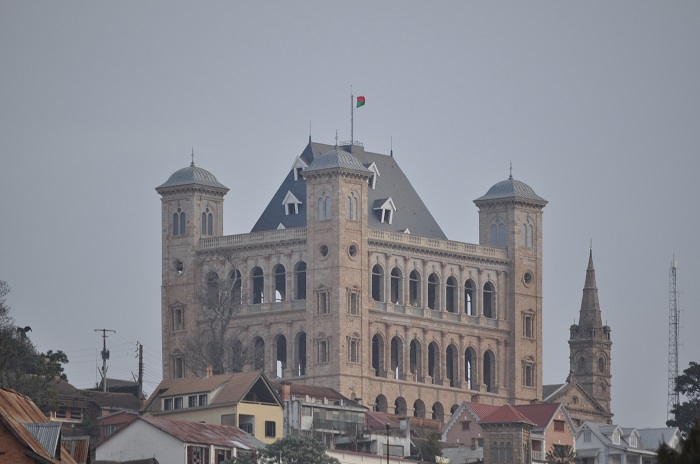 Being part of a huge complex of buildings that served as the home of the sovereigns of the Kingdom of Imerina in 17th and 18th centuries, as well as of the rulers of the Kingdom of Madagascar in 19th century, the Queen's Palace is something for what Madagascar is also known for.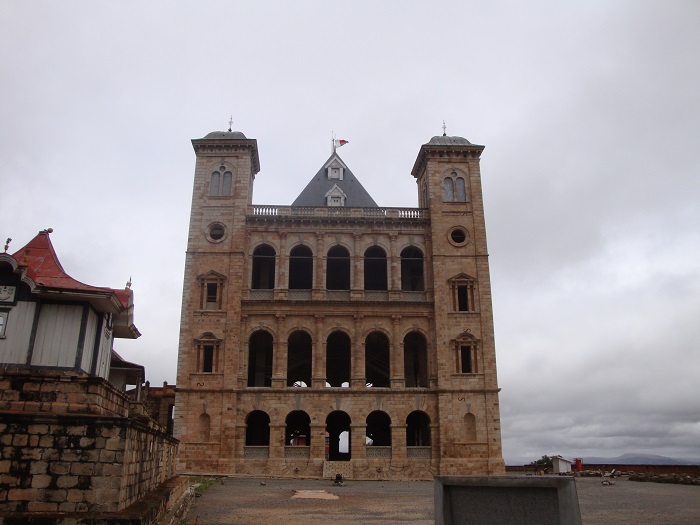 The original structure was built entirely of wood, but was later given its characteristic silhouette in 1869 when Queen Ranavalona II commissioned French architect James Cameron to encase the palace in stone.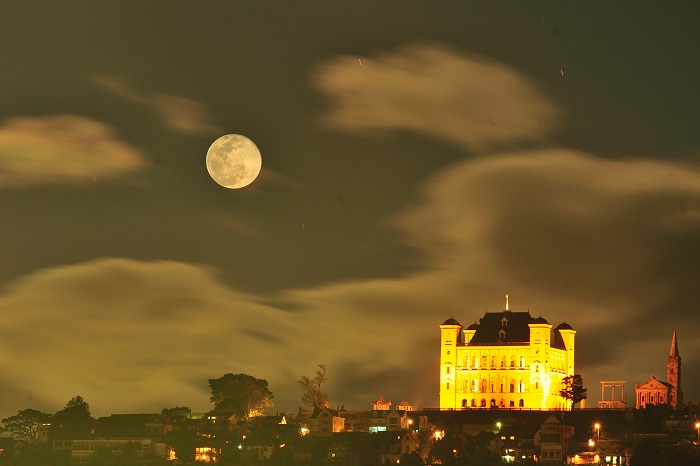 There are seven arched windows that run the length of the two longer side walls while five windows illuminate the shorter front and back walls. As the defense of the city was important for the ruler, the hilltop where the palace is located gives the privileged position where the enemy can be observed, with the possibility to entrench if the enemy is coming.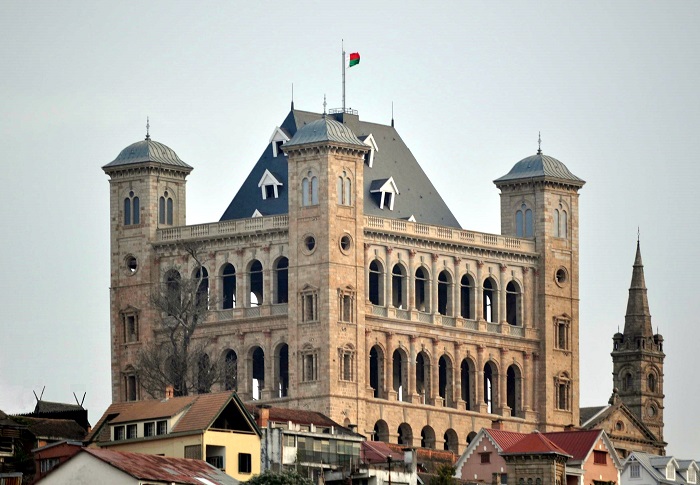 Being the largest of the buildings on the site, there were in 18th century around 20 structures, which later were reduced to only 11 by 20th century. Sadly, the evidence of the palace's splendor is not visible today, because in 1995 there was a fire that broke out and destroyed the whole building, except the exterior stone walls.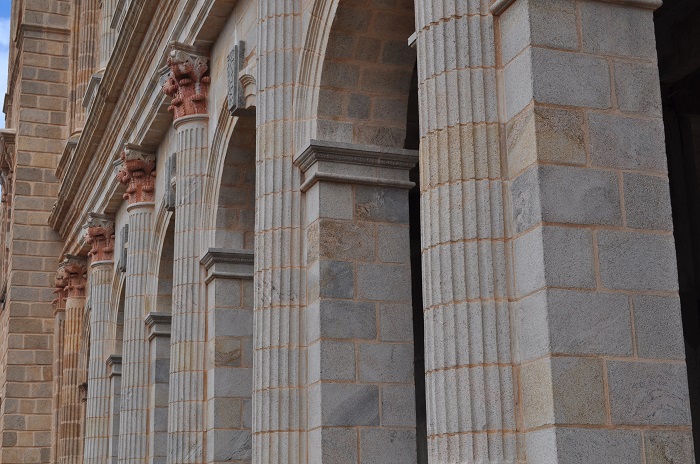 An investigation was carried out that concluded the cause of fire to be an accident, which to some people was somewhat suspicious as the investigation was too quick. The Rova has four towers at each corner of the building, with three floors that comprise the building.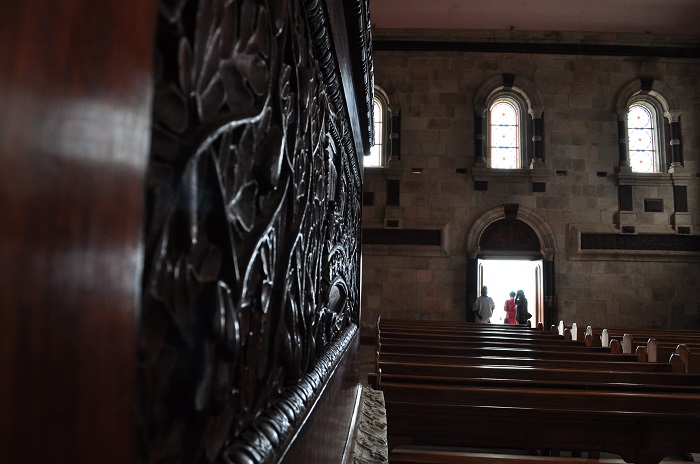 This brick made structure has a classical architectural style, which roof has distinct three floors and three cascading gablets on each side of the roof.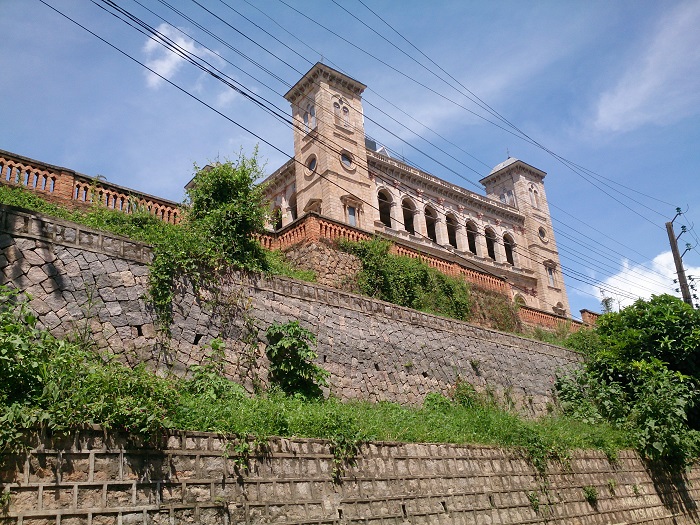 Since 2005, it is constantly being under reconstruction at a slow pace, and the work on the palace stops and continues according to the political situation in the country, nevertheless, the stone frontage of the palace has subsequently been restored to its former glory, with the interior being used to house those royal artifacts saved from the flames.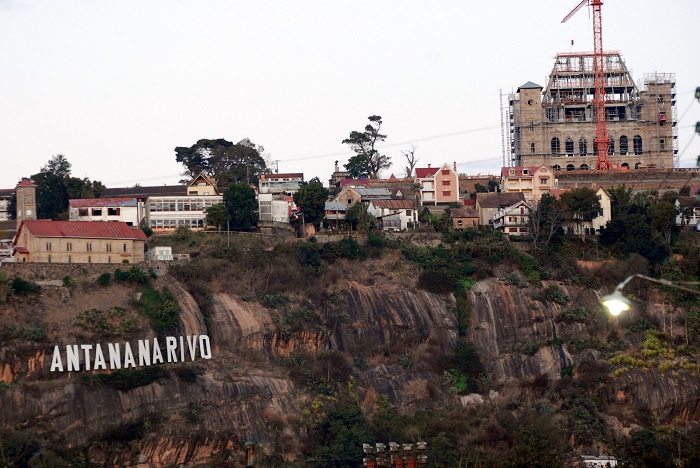 All in all, the Mankalamiadana Rova shall continue to be one of the biggest landmarks of Antananarivo, and when fully restored to its former glory, it will be the architectural masterpiece in the entire region of southern Africa.