Tarawa is an atoll which is located in the Pacific Ocean, and also it is the capital of the Republic of Kiribati. The atoll is comprised of North and South Tarawa,, where most of the population lives in South Tarawa, where also during WWII one of the most fierce battles were fought.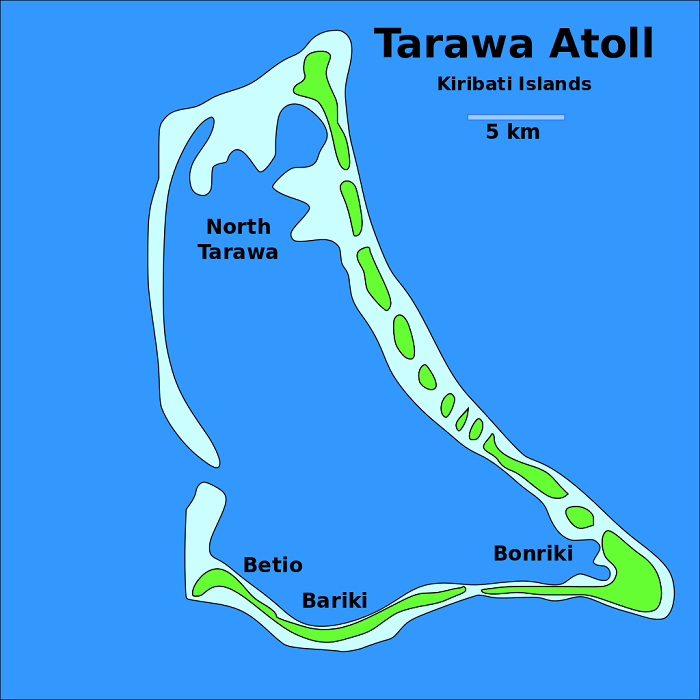 That battle is most commonly known as the Battle of Tarawa, where almost 6,400 Japanese, Koreans and Americans have died, fighting mostly on and around the tiny island of Betio which is the western-most island of the South Tarawa. With a large lagoon of over 500 square km (193 square mi) and a wide reef, it is blooming in fish and shellfish of all kinds, although lately with the population growth they are being over harvested.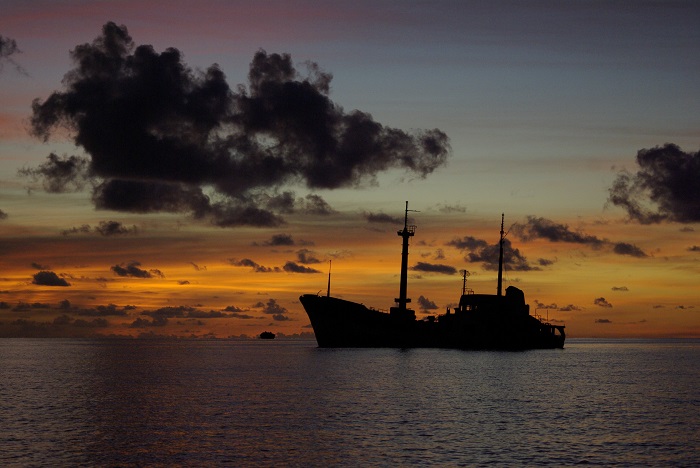 The highest elevation point of the atoll is 3 meters (10 feet) above sea level. As the native people arrived on the atoll thousands of years ago, the first European to ever see Tarawa is Thomas Gilbert, who was a captain of the vessel Charlotte, of the East India Company.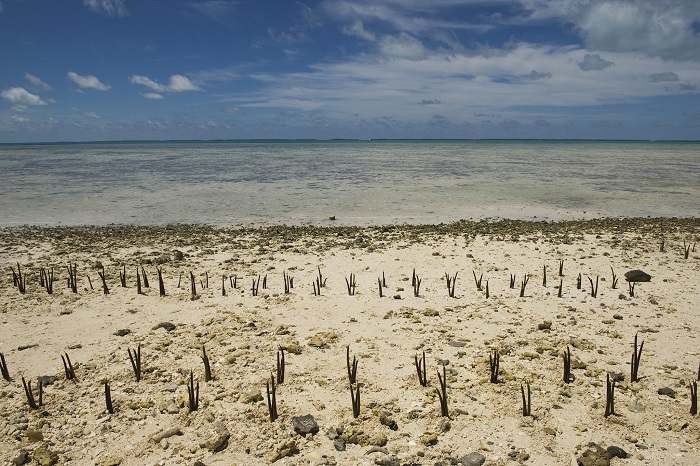 In his honor, most of the islands that comprise the Republic of Kiribati were named after him, Gilbert Islands. After the independence the island nation adopted the official name it is using at the moment. Not so popular around the world as a tourist destination, it definitely can allure you to go one day and visit it.