Saint Saviour's Cathedral, also known as Cayenne Cathedral, is a Roman Catholic cathedral that is located in the capital city of the South American nation of French Guiana, Cayenne.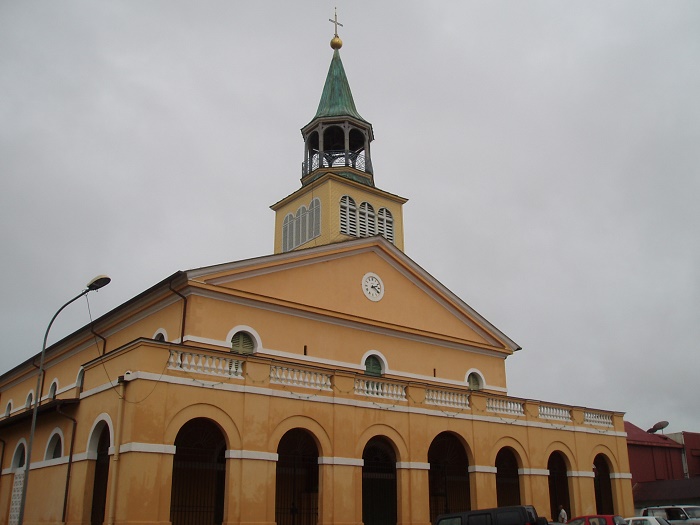 Serving as the official Seat of the Diocese of Cayenne, it represents a national monument of France, due to the fact that French Guiana is an overseas department and region of France. The St. Saviour's Cathedral is located in the center of Cayenne, and has somewhat orthodox rectangle design, with an entrance that is situated to the west.
With a façade that has the vanilla shade of the yellow color, it can be seen right above the entrance, a balcony and above it can be seen the bell tower.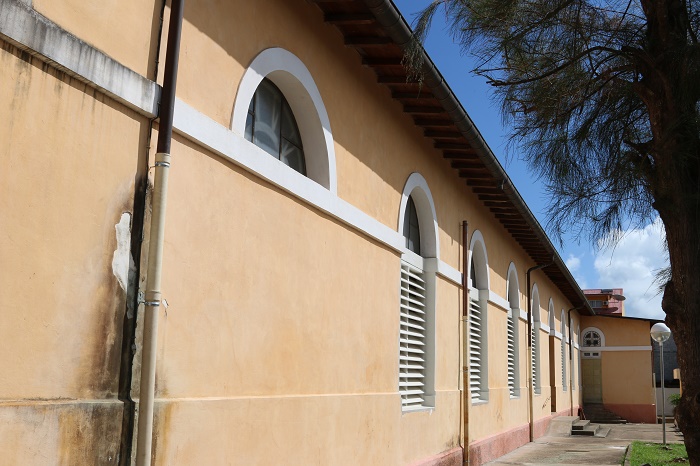 The tower ends with a spiral that has the biggest Christian worshipers' symbol, the cross. Due to the insufficient information regarding the cathedral, it is not known the exact year of construction, nonetheless, the interior of the cathedral is as what one would expect of a Roman catholic church.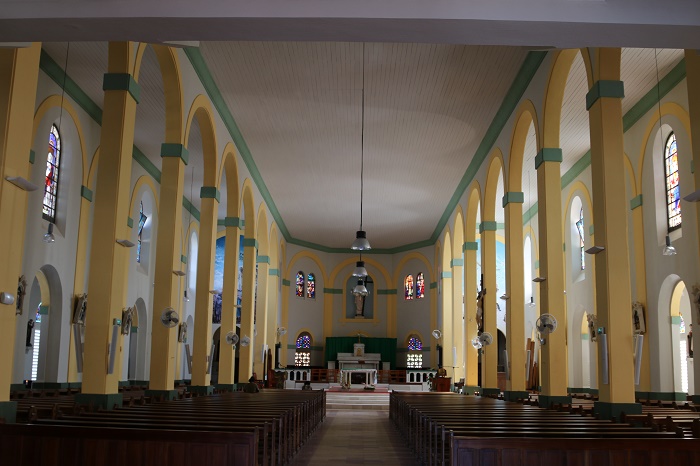 There is the long hall filled with benches on both sides for the worshipers to attend the ceremonies carried out by the priests, with a big altar located at the east end-side of the cathedral.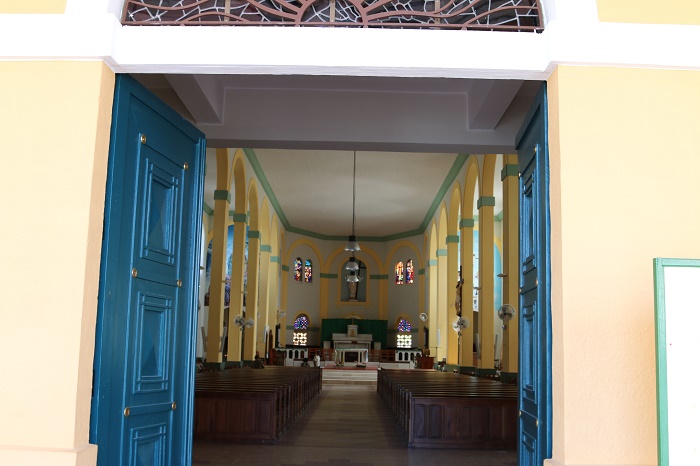 As one of the biggest churches in the country, it represents not only a monument to France, but also a distinguishable landmark of French Guiana which is visited quite often by the tourists that would like to experience something extra from South America.