Saint George's Cathedral is an impressive Anglican cathedral that is located in the capital and also largest city on the Co-operative Republic of Guyana, Georgetown.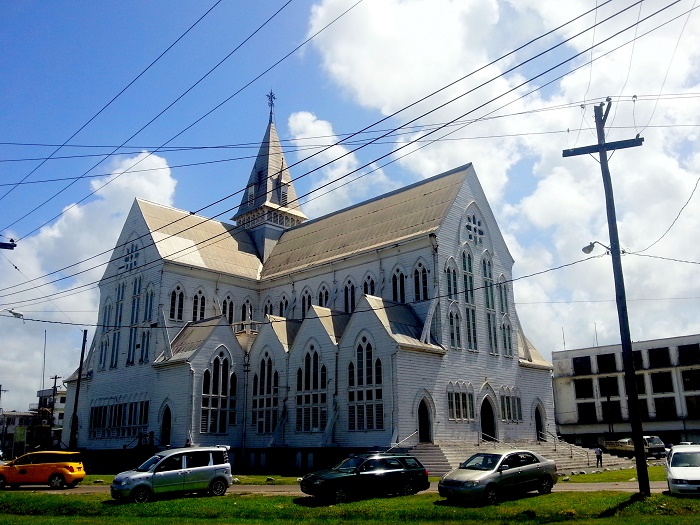 Being one of the tallest wooden religious objects in the world, it has a height of 44 meters (143 feet), and it is the official seat of the Bishop of Guyana. Designed by the English architect Arthur Blomfield , the construction work began in 1889 and it was finished by 1894.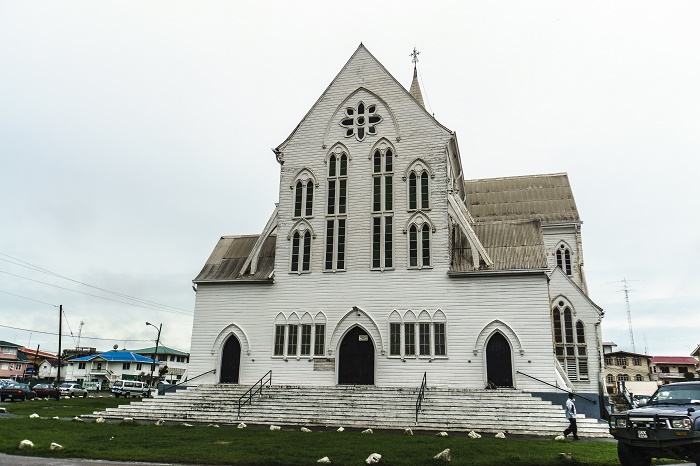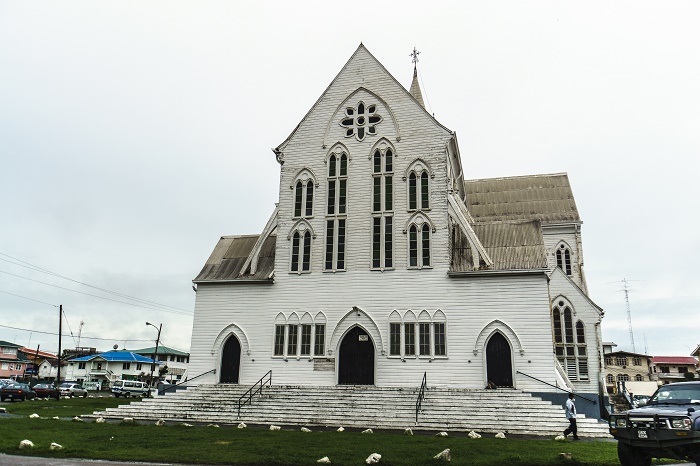 At first, Arthur Blomfield proposed to be erected a new cathedral that would be built in stone with a central tower and two western towers, however, the proposal was rejected due to the weight of the structure and also the expense. Soon after, he proposed the construction of the cathedral that we see today, which would be built of a native hardwood called greenheart, and the architectural Gothic style was somewhat kept from the originally first proposed building.
The flying buttresses, tracery windows, clerestory, pointed arches, "black and white" framing of Elizabethan times is something extraordinary, which today serves as a magnificent example of the architectural heritage, as well as one of the best preserved religious buildings in the south American country.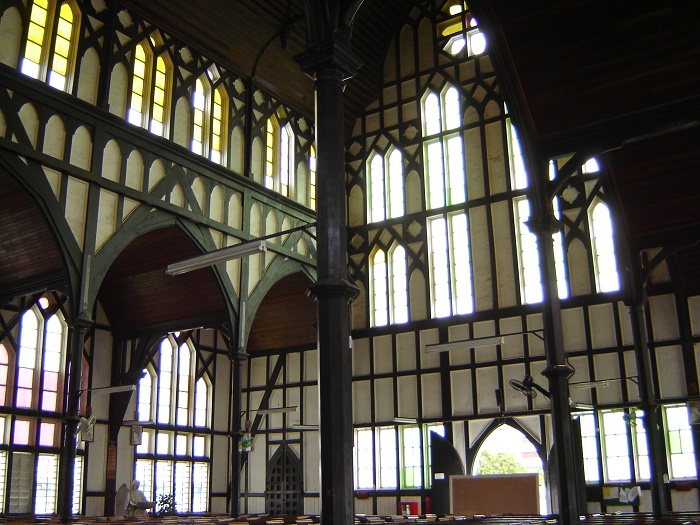 As it is impressive on the outside, the interior is even more extravagant, that makes for a fascinating history. Every single piece of the interior has its own story, and not the story about Guyana's history, but the rest of the Caribbean neighbors as well.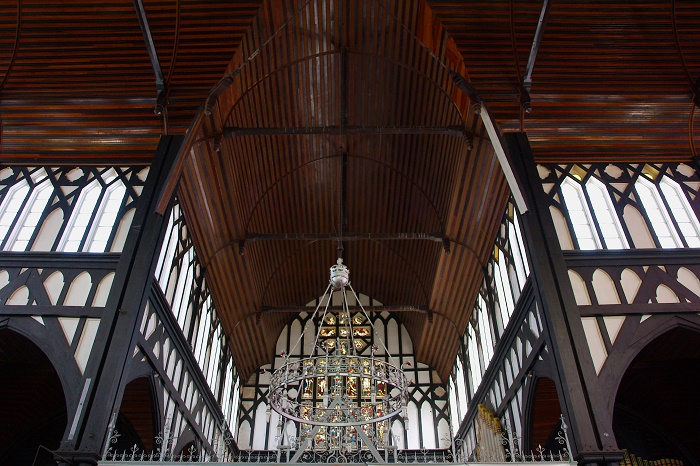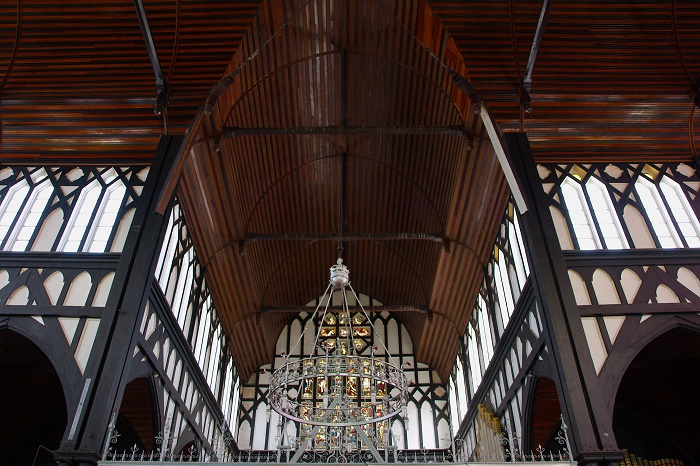 There is a small Gothic shrine of carved oak in the northern aisle that commemorates Bishop Coleridge, first Bishop of Barbados, who was responsible for British Guiana from 1826 to 1842. The brass lectern, near the central altar, was given by the Diocese of Barbados when the Cathedral was opened in 1892, and the Sedilia was donated by Chinese Christians.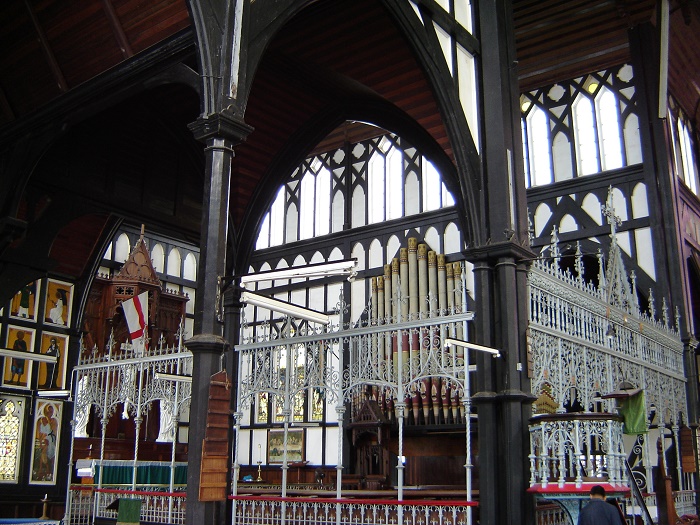 There are decorative stained glass windows which depict the scenes from the Crucifixion and the Ascension, nonetheless, the beautiful large chandelier that hangs prominently within the cathedral was a gift from Queen Victoria.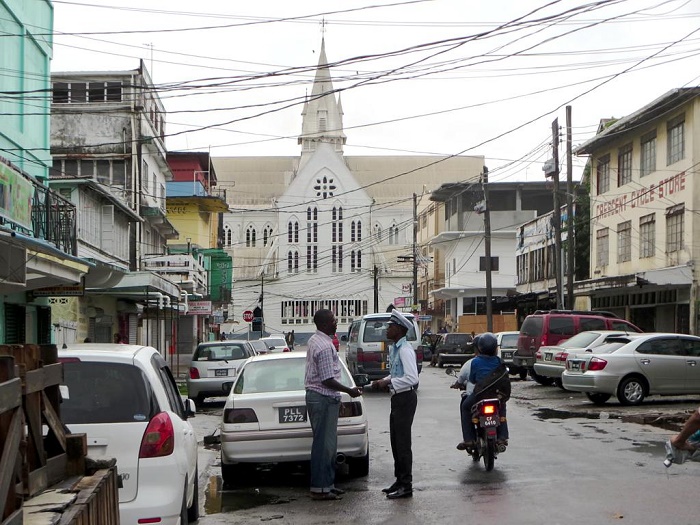 Having the great historic and religious importance, the Saint George's Anglican Cathedral made it on the UNESCO World Heritage List in 1995, giving it something extra for the people to be encouraged to visit the country and also witness the greatness of this architectural Gothic masterpiece.