The Rungrado 1st of May Stadium, also known as the May Day Stadium, is a multi-purpose stadium which is considered to be among the biggest ones in the world, and it is located in the capital city of Democratic People's Republic of Korea, Pyongyang.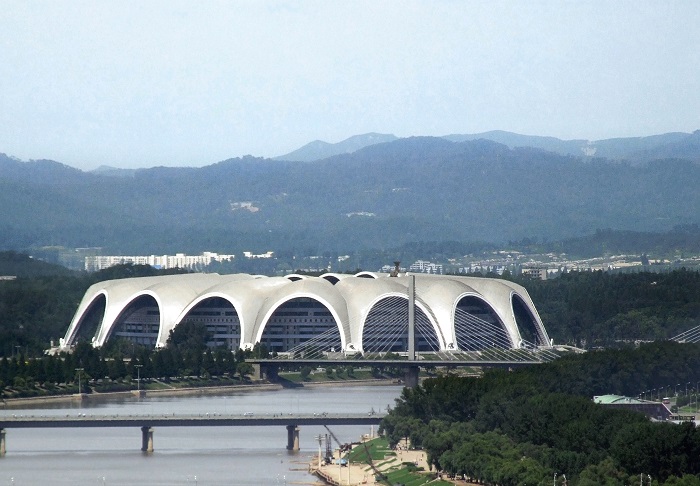 Having a capacity of 114,000 spectators, the May Day Stadium was completed and put into use on 1 May 1989, right after the end of the 1988 Summer Olympics, where the leader of North Korea wanted to present the nation as the legitimate Korean state. The exterior has scalloped roof that has 16 arches which are arranged in a ring, resembling a magnolia blossom.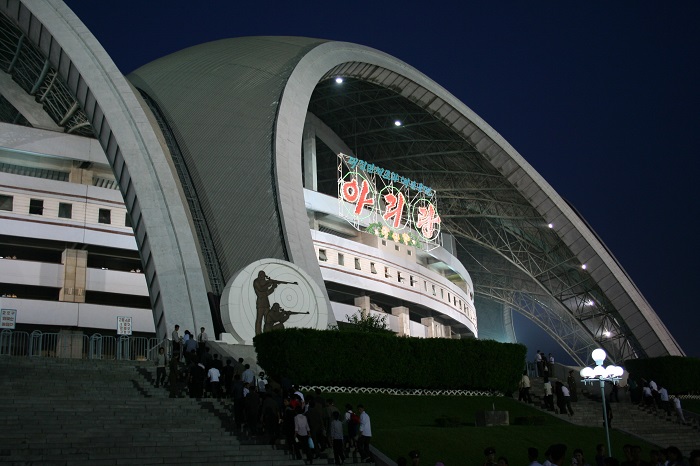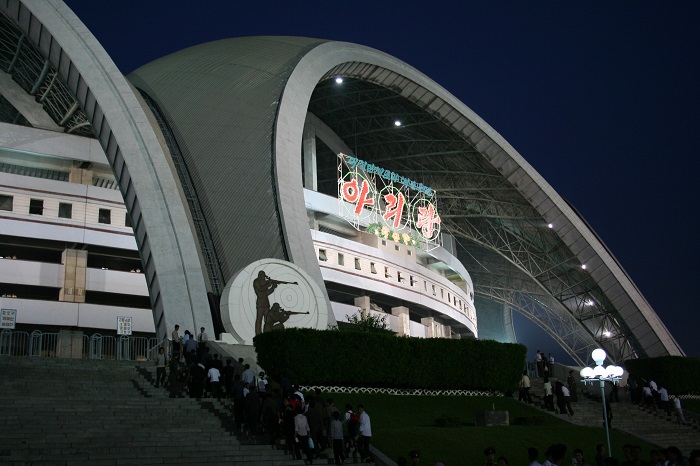 The interior is organized in more conventional two large rings, where the lower one is based on a landfill, while the upper one supports one of the largest training complexes in the world. The official name comes from the Rungrado Islet in the Taedong River on which the stadium is located, in addition to the second part of the name, 1 May, the day when it was officially put into use.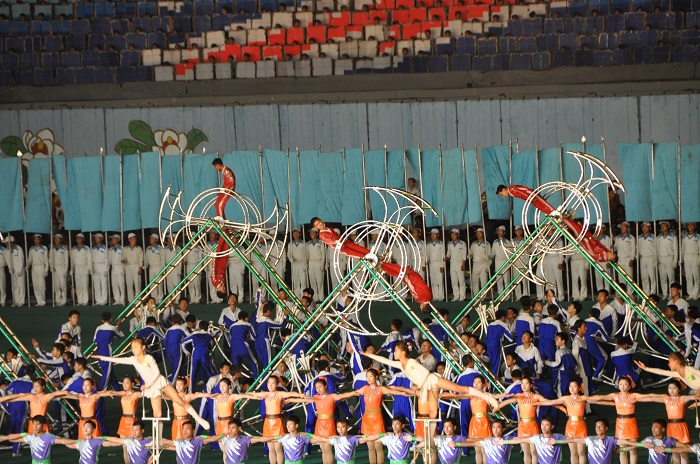 Providing numerous facilities such as running tracks, swimming pools, indoor halls, there is floor space which is measured to be little bit more than 200,000 square m (215,2782 square ft), while the main pitch which is an artificial turf has 22,500 square m (26,910 square ft).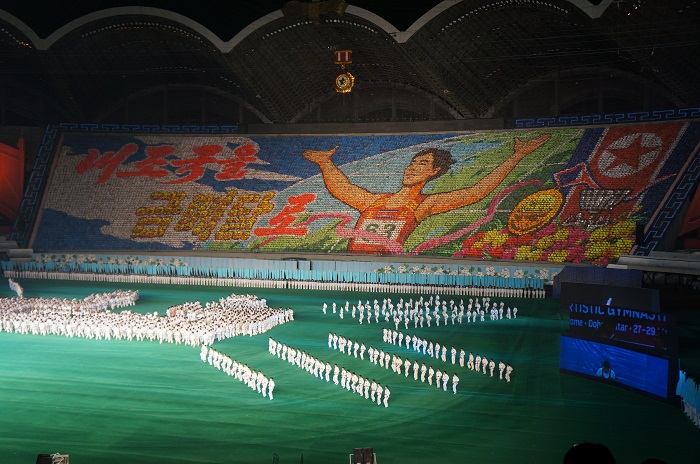 Located in the heart of Pyongyang, May Day Stadium has hosted many notable events, including the largest pay-per-view event in 1995 for professional wrestling, nonetheless, the biggest and most famous one is the Grand Mass Gymnastics and Artistic Performance Arirang, more commonly known as Arirang Festival.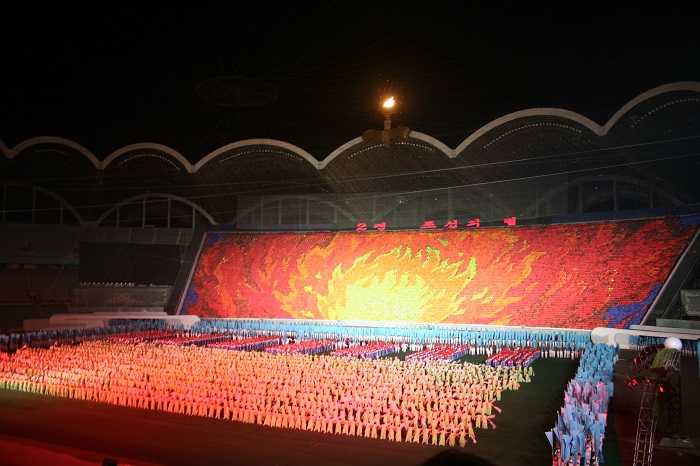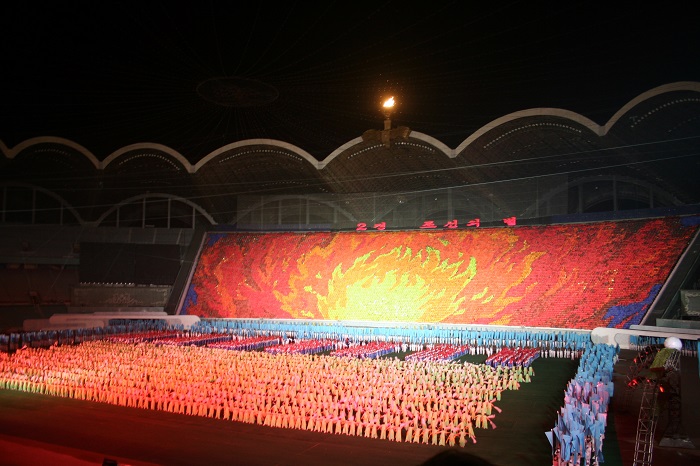 Still, there were some infamous events that occurred here, such as the burning of the army generals who were supposedly plotted an assassination attempt on then leader Kim Jong-il.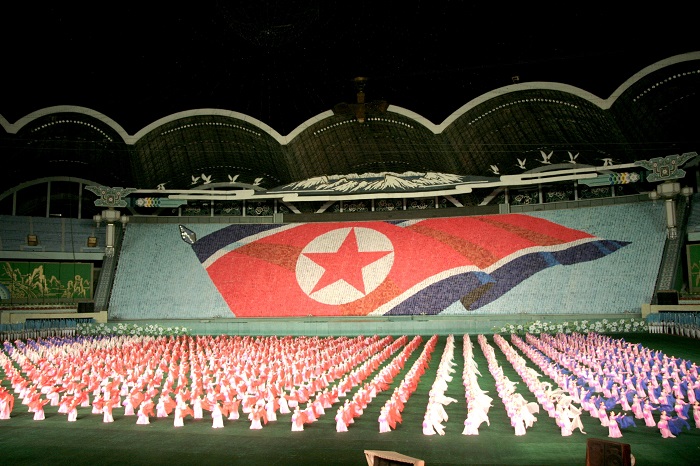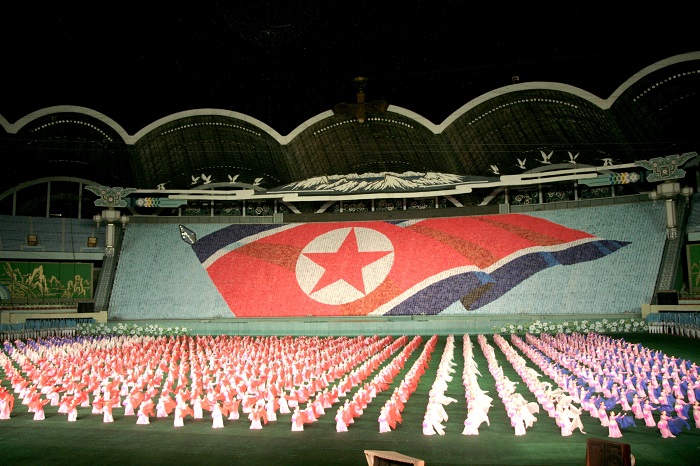 All in all, considered to be a great architectural marvel, even if it is located in Pyongyang, the Rungrado 1st of May Stadium shall continue to amaze every architect and even everyone else with the interesting choreography the Korean people are creating with their patriotic imagination.