Kumsusan Palace of the Sun, formerly known as Kumsusan Memorial Palace, is a building that serves as a mausoleum of the leader Kim Il-sung and his son Kim Jong-il, located in teh capital city of the Democratic People's Republic of Korea, Pyongyang.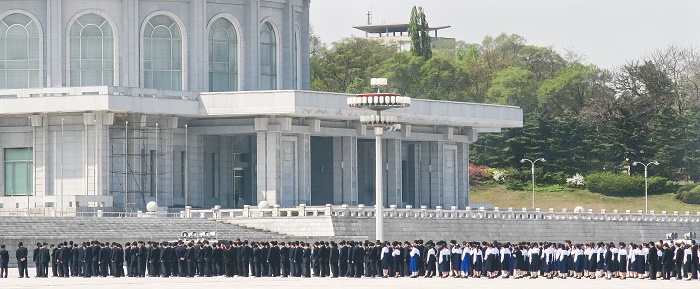 The big building was built in 1976 as the Kumsusan Assembly Hall which served as the official residence of the eternal leader Kim Il-sung, however, after his death in 1994, his son Kim Jong-il had it renovated and transformed into his father's mausoleum.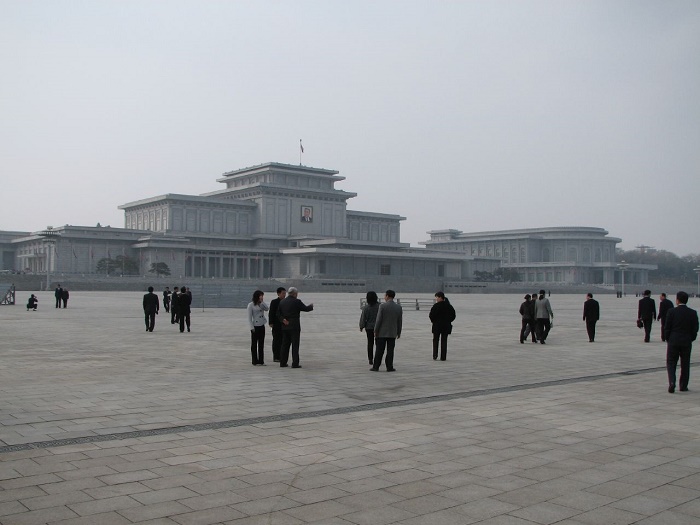 Inside the palace, Kim Il-sung's embalmed body lies inside a clear glass sarcophagus, where his head rests on a Korean-style pillow and he is covered by the flag of the Workers' Party of Korea. In addition to this, the second eternal leader of North Korea, the son of Kim Il-sung, Kim Jong-il, is no now on display in a room close to and very similar to his father's.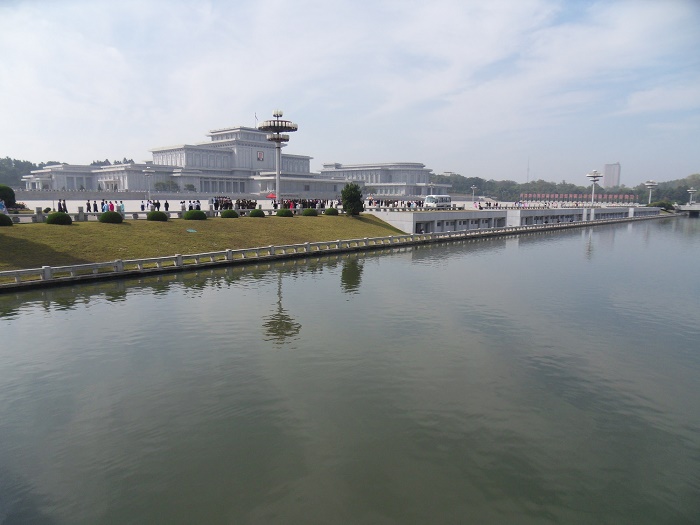 As the complex is unusually enormous, it takes some time for the visitors to come to the tombs of the leaders, and the all of the visitors are required to walk in lines of three with hands by their sides and are required to bow numerous times at all sides of both leaders. The Kumsusan Palace of the Sun is considered to be the largest mausoleum dedicated to a Communist leader, and the only one to house the remains of multiple people.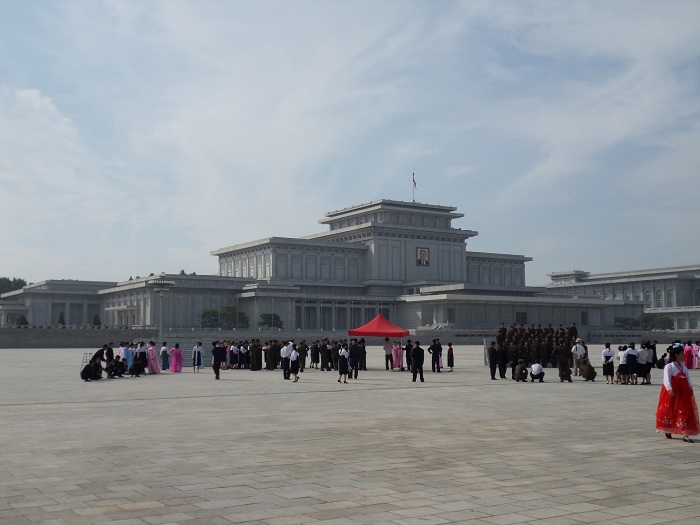 Being one of the most sacred sites in the country, the palace is easily recognizable structure around the world. The grey colored granite structure is a true architectural Communist style building that follows actually a brilliant brutalist somewhat classical art architectural path.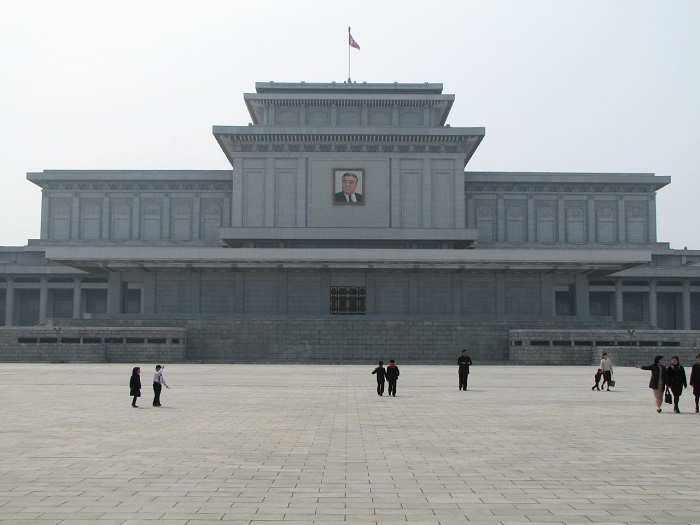 With photo of the great leader Kim Il-sung which is put at the front part of the palace, there is a large 500 meters (1,600 feet) long square on which there are gathering organized from time to time in order to pay respect to the both eternal leaders.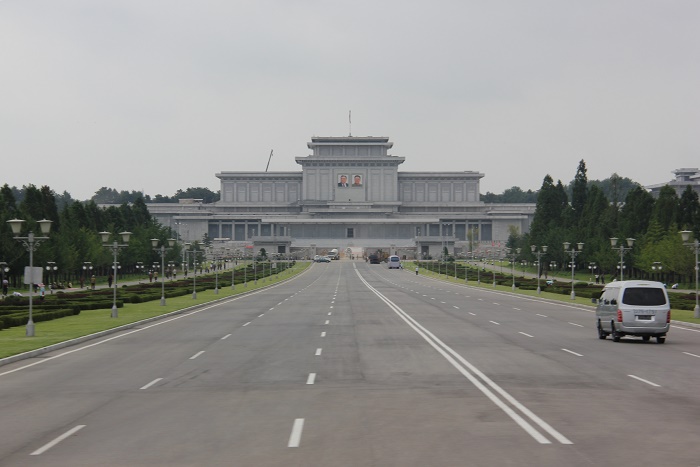 Nevertheless, even if it is considered to be a closed country, every visitor to North Korea gets the chance of visiting this majestic structure, with the chance of paying respect to the North Korean leaders, whether the visitors liked or disliked their rule.