Kaieteur Falls is one of the tallest and most powerful waterfalls in the world, located in Kaieteur National Park, Essequibo, Co-operative Republic of Guyana. As it is located in the Amazon forest, area claimed by Venezuela, the waterfalls flow over a series of steep cascades.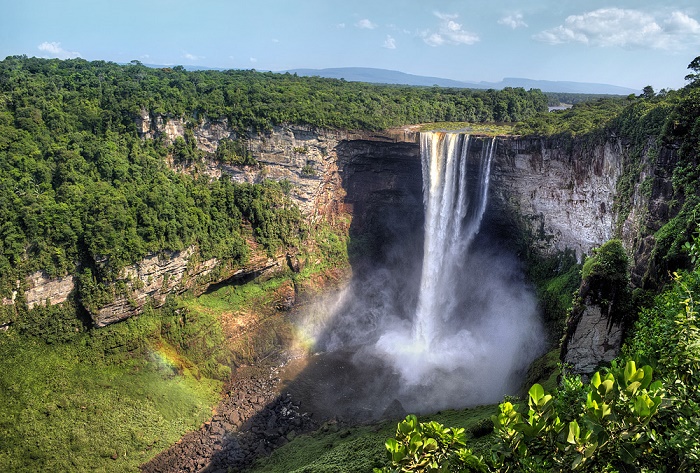 The total height of the Falls is 226 metres (741 feet) high when measured from its plunge over a sandstone and conglomerate cliff to the first break, but together with the cascades it is 251 metres (822 feet). Roughly four times taller than Niagara Falls, this single drop waterfall is a dramatic facet of the Potaro River, a wide, coffee coloured flow that runs for 225 kilometres (140 miles).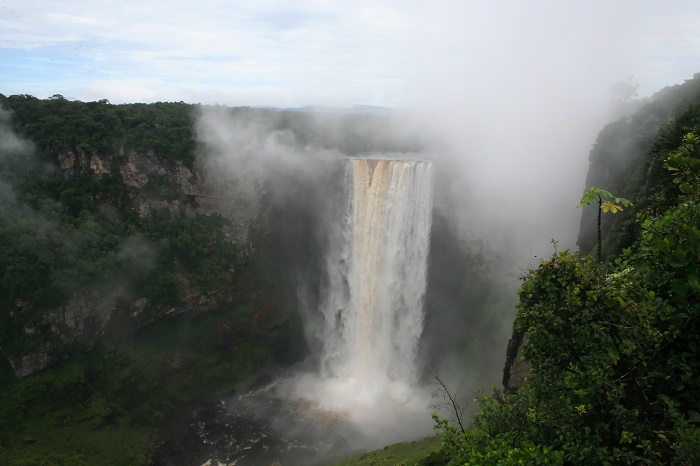 First documented in 1870 by the British geologist Charles Barrington Brown, as he thought that Guyana was very rich in natural minerals, he explored later the whole Kaieteur region. While many falls have greater height, few have the combination of height and water volume, and Kaieteur is among the most powerful waterfalls in the world with an average flow rate of 663 cubic metres per second (23,400 cubic feet per second).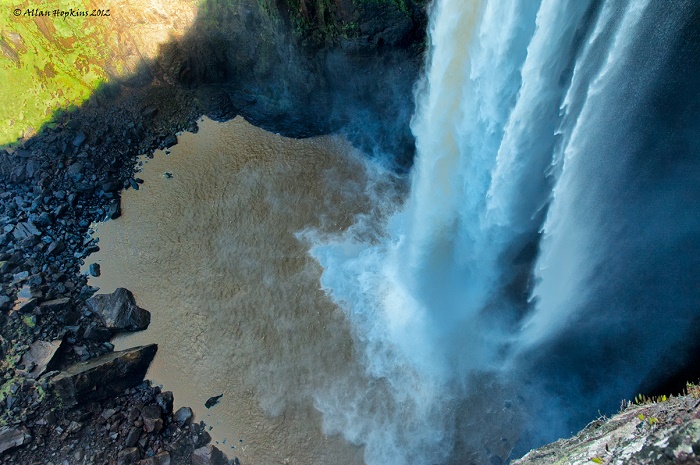 As part of the Kaieteur National Park, which was established in 1929 in order to conserve the tremendous beauty of the falls and its near surroundings, Kaieteur is among the most powerful waterfalls and a major tourist attraction in Guyana.