The Juche Tower is a monument named after the ideology of Juche, which is the official political ideology of North Korea described as original, brilliant and revolutionary contribution to national and international thought, and it is located in the capital city of Democratic People's Republic of Korea, Pyongyang.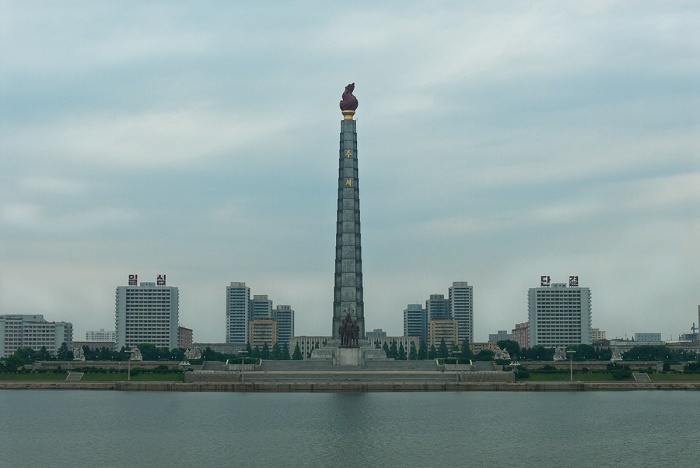 The political ideology was first introduced by the first leader of North korea, Kim Il-gung. As it honours the North Korean philosophy of Juche, it was unveiled in 1982 also to mark the 70th birthday of the President. Situated on the eastern bank of the River Taedong, opposite from the Kim Il-Sung Square, the son of Kim Il-sung, Kim Jong-il, is officially credited as a designer, although some North Korean officials contradict this.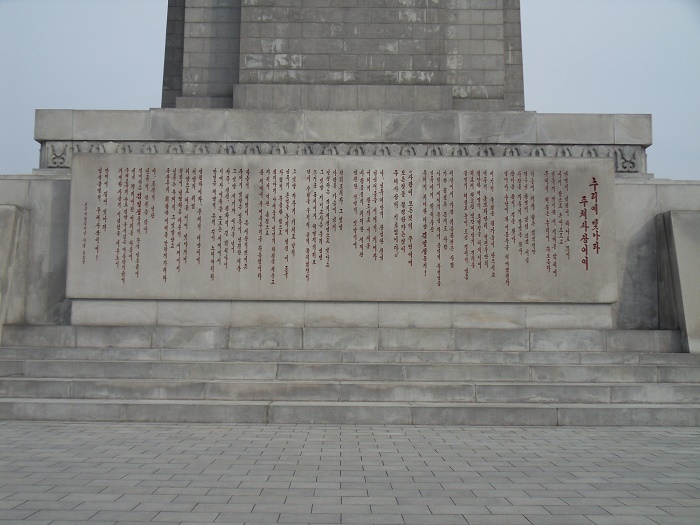 The height of the tower is 150 meters (490 feet) and on top of it there is a torch 20 meters long (66 feet) which is made of "rare materials", and can be seen glowing throughout the night. As it was made also in honor of the 70th birthday for Kim Il-sung, there were used 25,500 granite and white stone blocks, one for each of his life.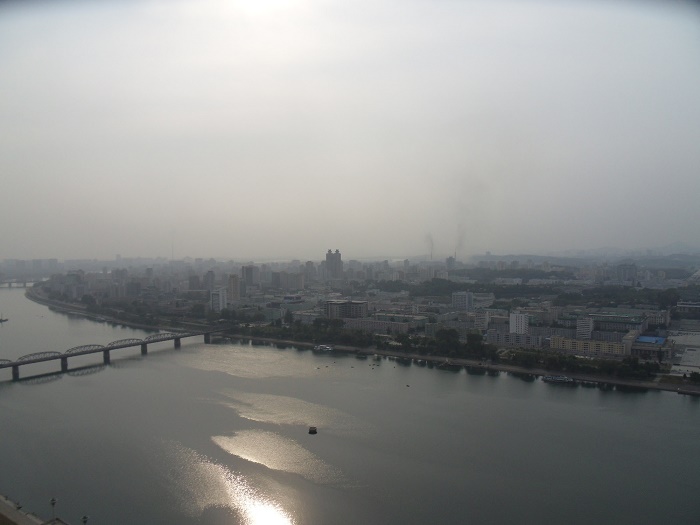 At the base of the tower, there are reception rooms where videos explaining the tower's ideological importance are sometimes shown, even though there is a big resemblance with the Washington Monument in the USA, nevertheless, the North Korean one surpasses it in height by less than a meter.
At the base, there is also a 30 meters (98 feet) high statue where three idealised figures are holding a hammer, a sickle, and a writing brush. All these are representing the worker, the peasant and the working intellectual. There are also six smaller groups of figures, each 10 metres (33 ft) high, that symbolize other aspects of Juche ideology. You can get to the top of the tower and admire the North Korean skyline and landscape.