The Hvalsneskirkja, better known as Hvalsnes Church, is a small church that is located in the settlement of Hvalsnes on the Reykjanes Peninsula, in the southwestern part of the Republic of Iceland.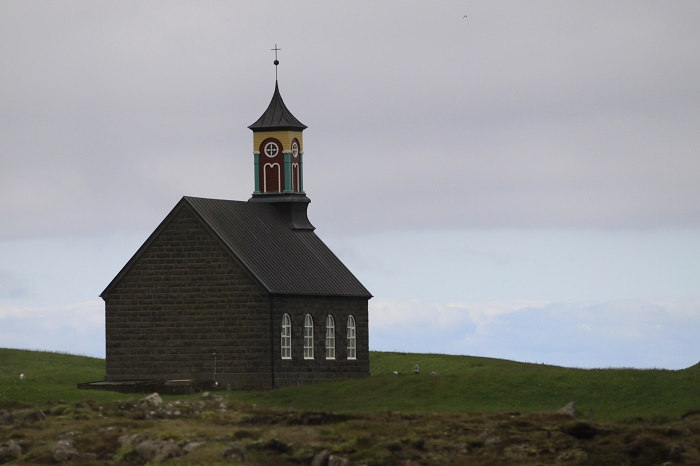 The construction began in 1886, and at the end of 1887 the church was completed, where the consecration took place on Christmas Day that same year. Built entirely from basalt stones by Magnús Magnússon and Stefán Egilsson, it was financed from the ship owner at Kotvogur, Ketill Ketilsson, who also owned the land where the impressive church was built.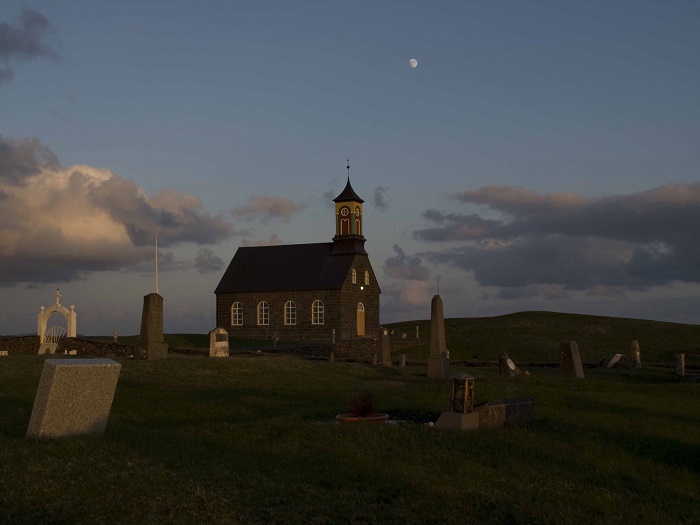 There are four windows on each lateral side of the church, with one entrance door that is facing to the southwest, with additional two windows in between the entrance and the tower. The most interesting feature is the tower at the entrance of the church, which has an interesting and unusual rod, yellow, green and white color.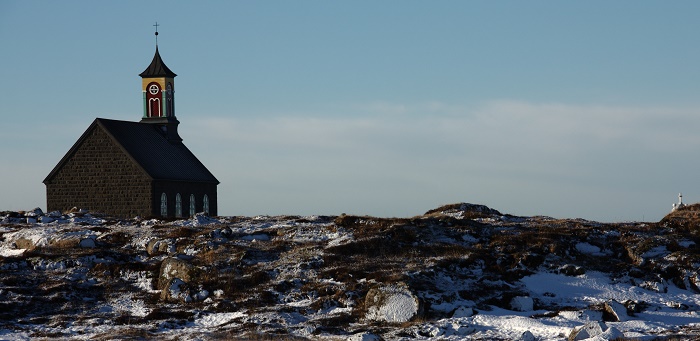 However, the most remarkable item and artifact in the church is the gravestone of Steinunn Hallgrímsdóttir, who was the daughter of Hallgrímur Pétursson. Hallgrímur was Iceland's most important psalmist, and when his daughter died in 1649, he was serving as a priest in the parish of Hvalsnes.
The gravestone had been lost for a long time, which was also used as a part of a walkway leading to the church, nonetheless, it was discovered in 1964 and nowadays is on display inside the church.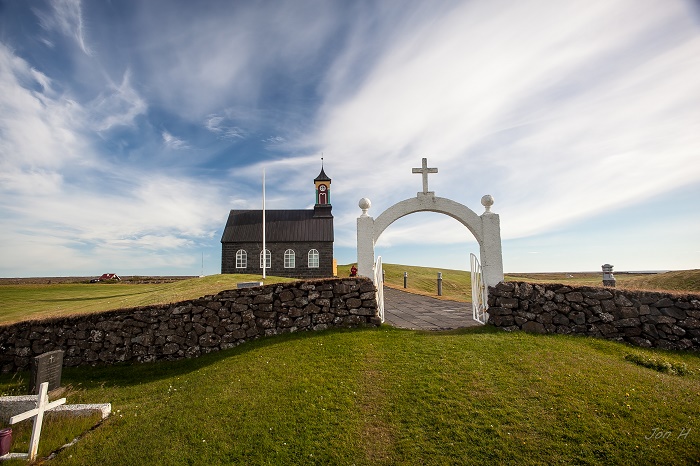 There was an extensive restoration work in 1945, where today this impressive church once again "speaks" about the historic past of the small settlement that looks towards the Atlantic Ocean, with hope that there will be plenty of people who would like to see it in person.