Harpa is a concert hall and conference center located in Reykjavík, Iceland. Situated on the border between land and sea, the Centre stands out as a large, radiant sculpture reflecting both sky and harbor space as well as the vibrant life of the city.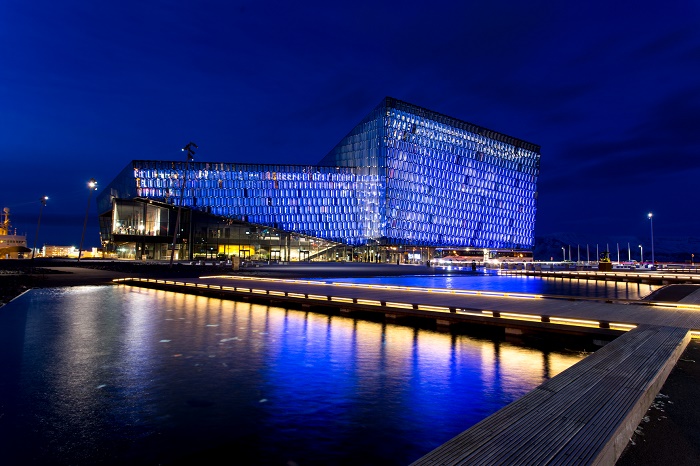 It is situated in a solitary spot with a clear view of the enormous sea and the mountains surrounding Reykjavik. The spectacular façades have been designed in close collaboration between Henning Larsen Architects, the Danish-Icelandic artist Olafur Eliasson and the engineering companies Rambøll and ArtEngineering GmbH from Germany.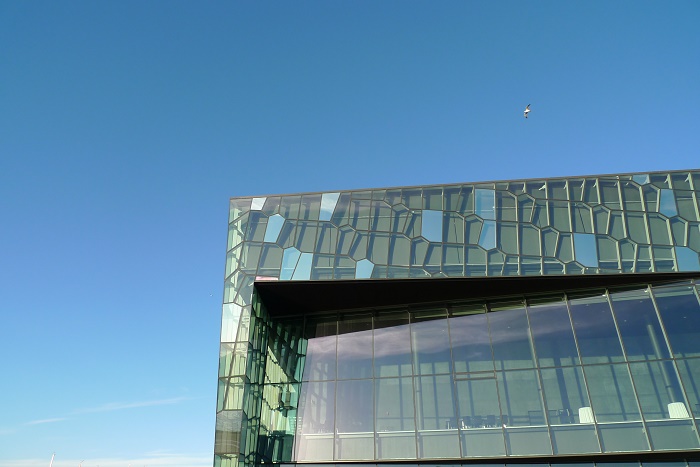 The structure consists of a steel framework clad with geometric shaped glass panels of different colors. The Centre features an arrival and foyer area in the front of the building, four halls in the middle and a backstage area with offices, administration, rehearsal hall and changing room in the back of the building.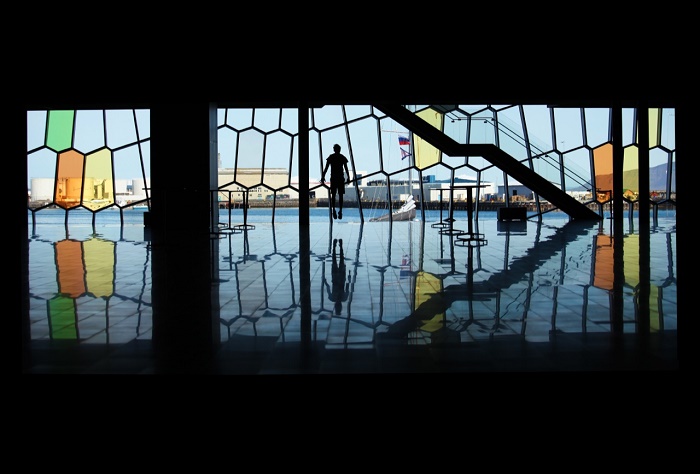 The three large halls are placed next to each other with public access on the south side and backstage access from the north. The fourth floor is a multi-functional hall with room for more intimate shows and banquets.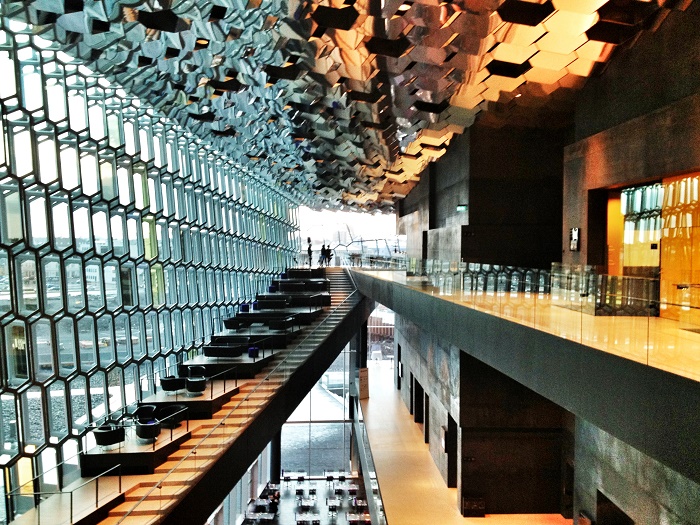 The beginning of the construction was in 2007, nevertheless, the completion of the building was put into question with the breakout of the financial crisis in 2008.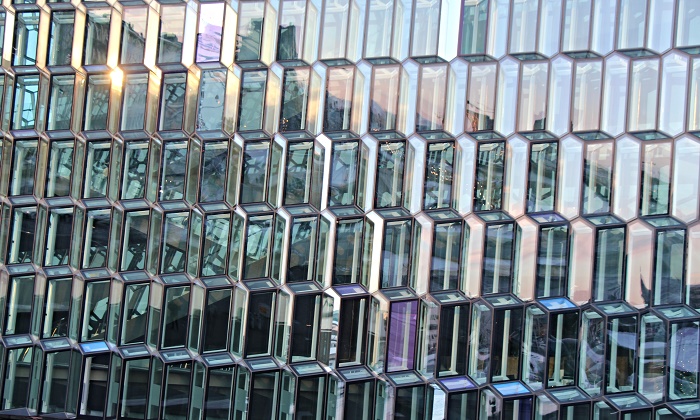 However, the Icelandic government decided to fully fund the completion of the then half-built concert hall, and due to the crisis, it was at that time the only construction project in existence in Iceland.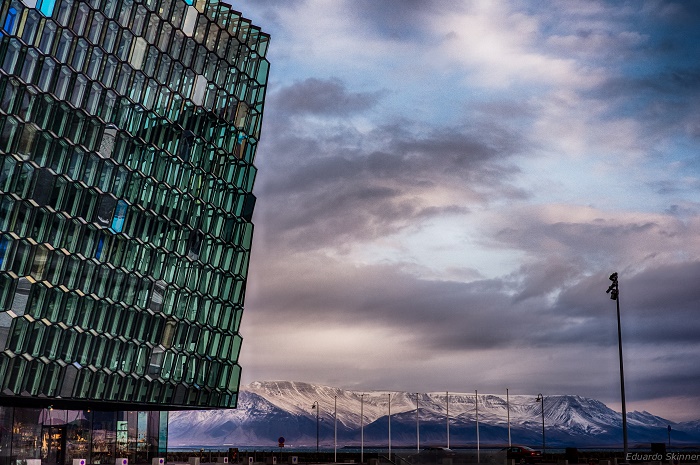 It was completed in 2011, where the opening concert was held on May 4, 2011. Nowadays, the permanent residents in the hall are the Iceland Symphony Orchestra, the Icelandic Opera, The Reykjavik Big Band and the Maximus Musicus.